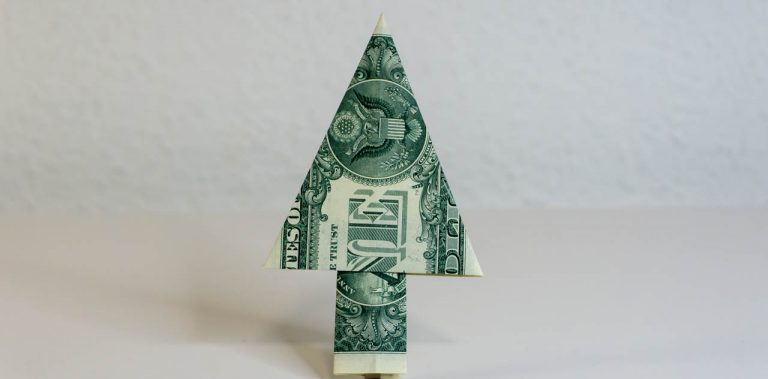 Introduction:
Create a tree from a dollar bill with this tutorial below. A quick and simple origami to do, this is a fantastic activity for kids and beginners. With just 8 steps, you can have your own paper tree that you can decorate once finished. Now let's start folding!
Difficulty Level: Easy
Lay out the dollar bill as illustrated in the image above. Crease it well and then unfold.
Next, fold upwards in half the dollar bill.
Bring the top half of the top layer downwards. Take note that you should fold a bigger section of the top layer downwards.
Slightly move apart the top layer of the dollar bill from the back layers.
Diagonally fold the left top corner of the outer layer of the dollar bill. Crease it well then unfold.
Make a squash fold by lifting the top left are of the outer layer and then bringing it to the right. Then, flatten it.
The left bottom side should  now look like this once squashed. Repeat step 4 on the bottom right side of the dollar bill.
Lift the outer layer up to the left and then squash.
You have now made the trunk of the tree. Make the top part of the origami tree by folding the top corners to the center.
Shape the origami dollar bill into a tree by folding along the dashed lines.
The last thing to is flip the dollar origami to the other side.
Click to rate this article