Introduction:
There are many ways to fold a heart from a dollar bill. One challenging way is folding it until it becomes a heart with an intricate star pattern. This heart origami may be a bit tricky to do,  but by following this step-by-step tutorial, you can have your own money heart that you can give to someone special.
Difficulty Level: Intermediate – Hard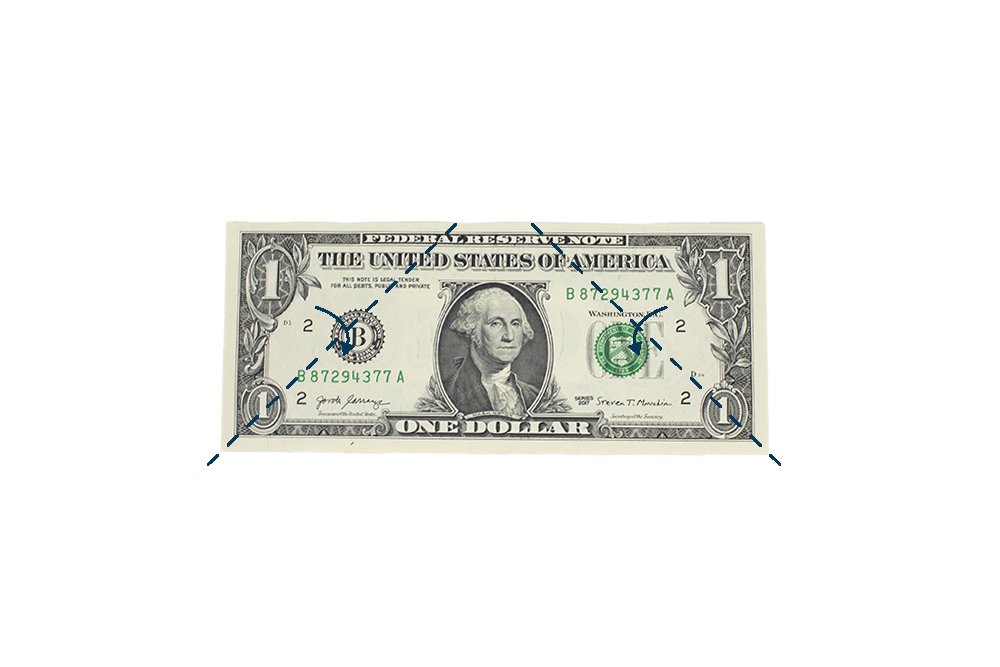 The first step is to fold the top left and right corner diagonally to the bottom edge.
Crease the fols well and then unfold.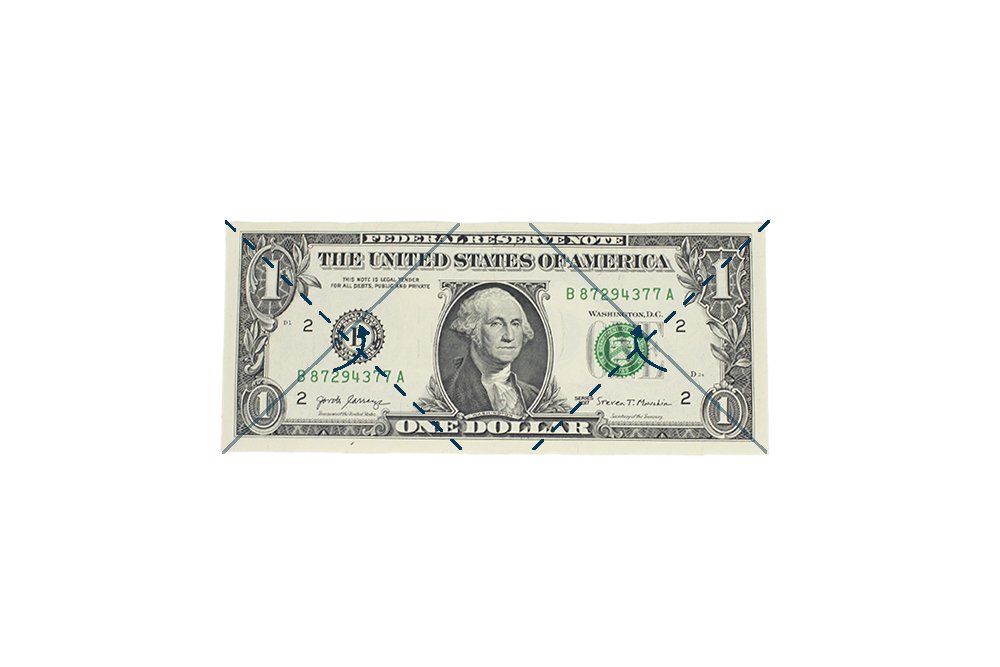 Make another crease mark bu folding the bottom left and right corners to the top edge.
Unfold it once you have creased the dollar bill well.
Flip the dollar bill to the other side.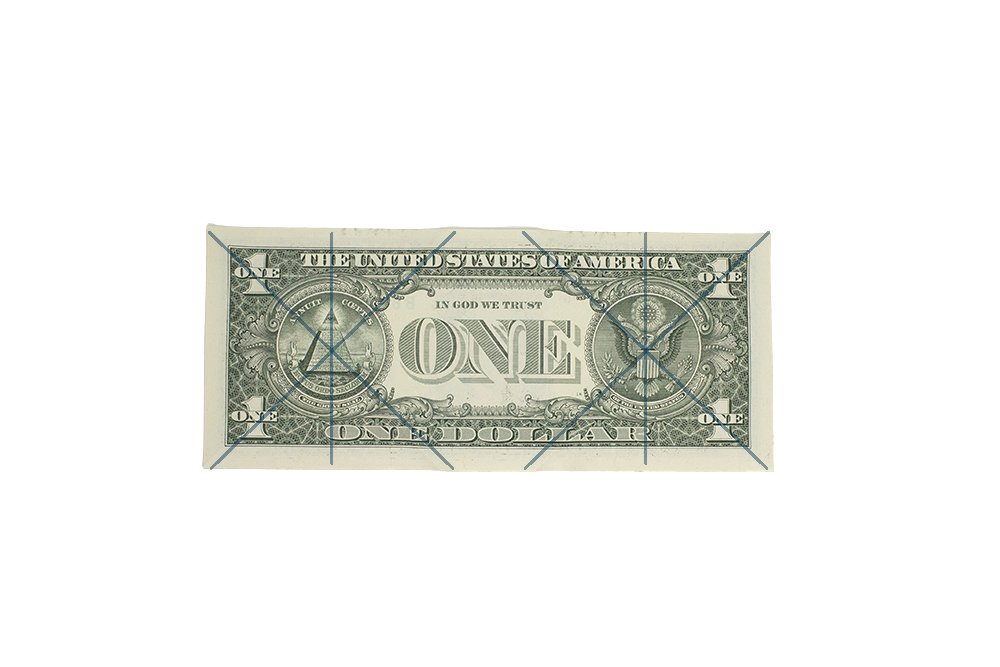 Fold the left and right edge of the dollar bill along the intersection of the "X" creases formed in step 1-2.
Unfold the dollar bill and then flip it over to the other side.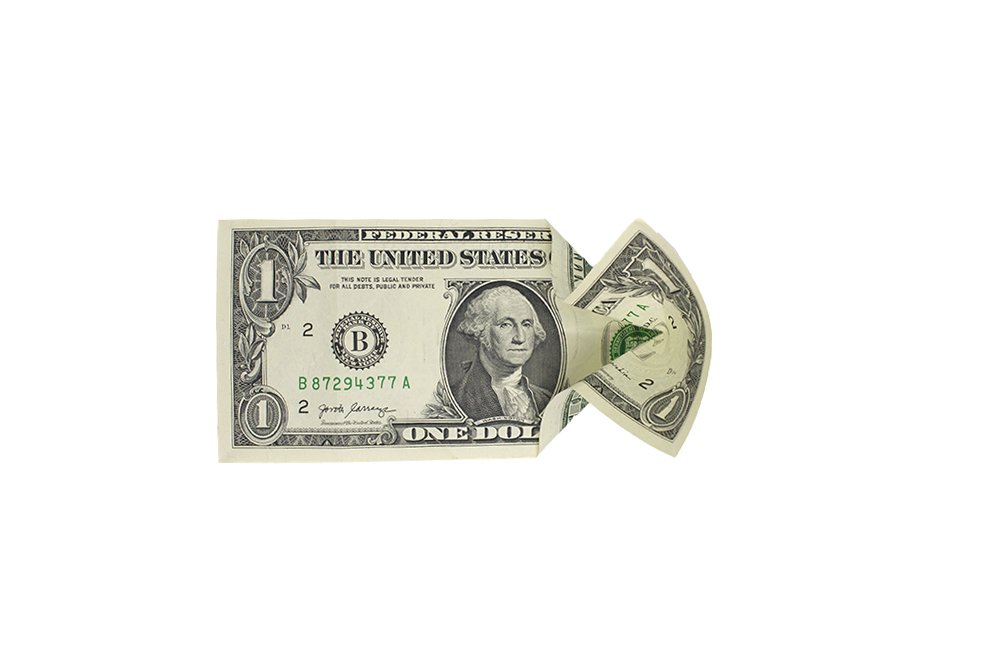 Now you have made the necessary crease marks, it will no be easier to fold the left and right side to the middle and make a "waterbomb" base.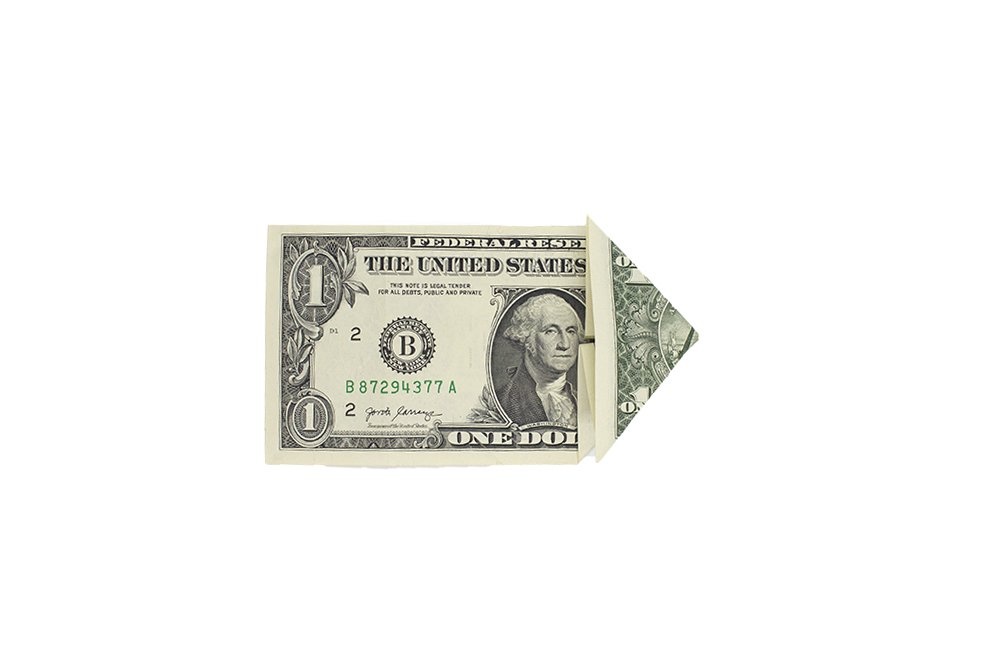 Fold the left and right side (the triangular part) to the center.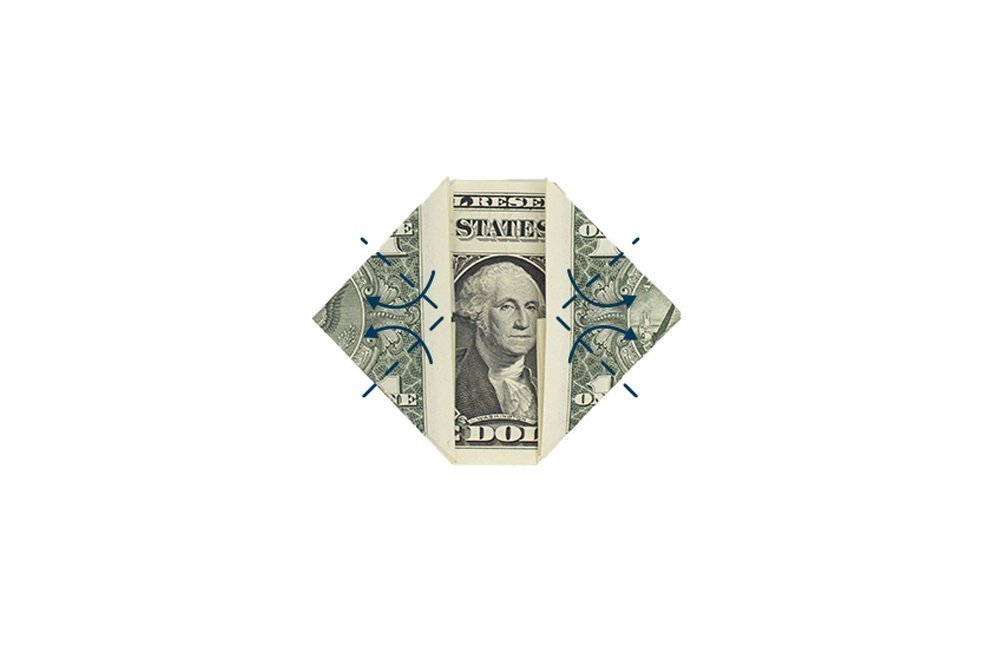 Because of the crease marks, the dollar bill will naturally fold into something like this.
Now that you formed a "waterbomb" base on both side. Fold the top and bottom corners diagonally  along the dashed lines of each "waterbomb" base.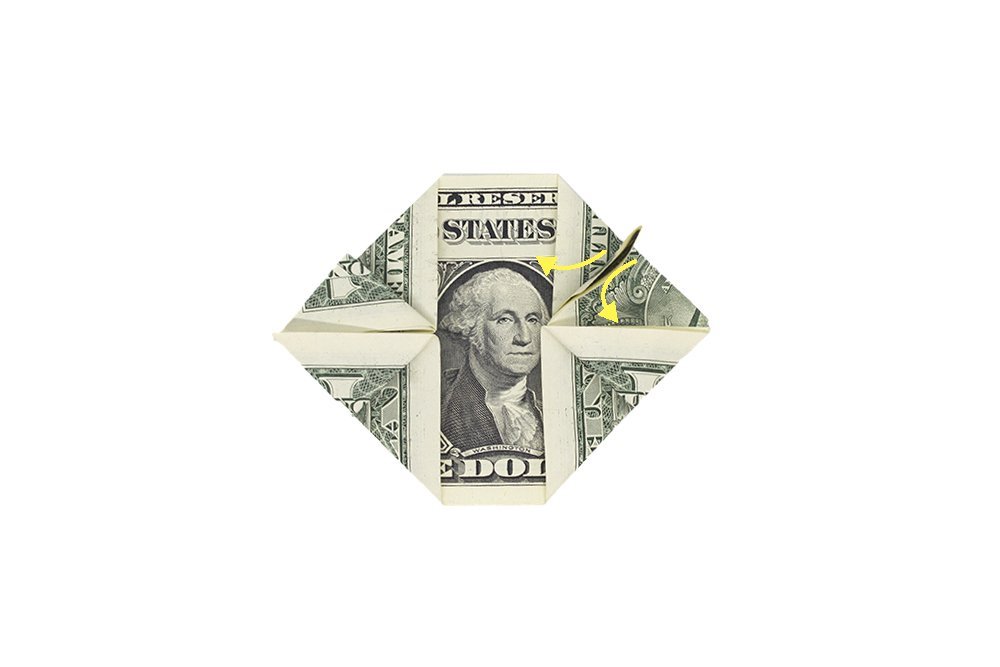 See the arrow? Make a squash fold on that part. First,  lift up that flap.
Pry open the players of the lifted flap.
Then squash it to form a square.
Repeat step 6 on the other flaps. Once you have made the other three squash folds, it should now look like the right image.
Make another squash fold in the bottom left square. Lift the flaps along the dashed lines as shown.
Pry them open.
Then squash both sides so it would look like the illustration above.
Repeat step 8 on the other 3 squares.
It should now look like this. Now fold the left part of the dollar bill to the back.
Fold the left edge along the dashed line as shown. Once it looks like the right image, flip the dollar bill to the other side.
Fold the dollar bill downwards in half.  Fold the top layer only.
It now looks like a heart. Tuck in that extra piece inside the heart to perfect the heart shape.
Flip it over and you're done! You now have a beautiful dollar bill heart. Whar great bout this origami is that you can place a coin at the center of the star design.
Click to rate this article