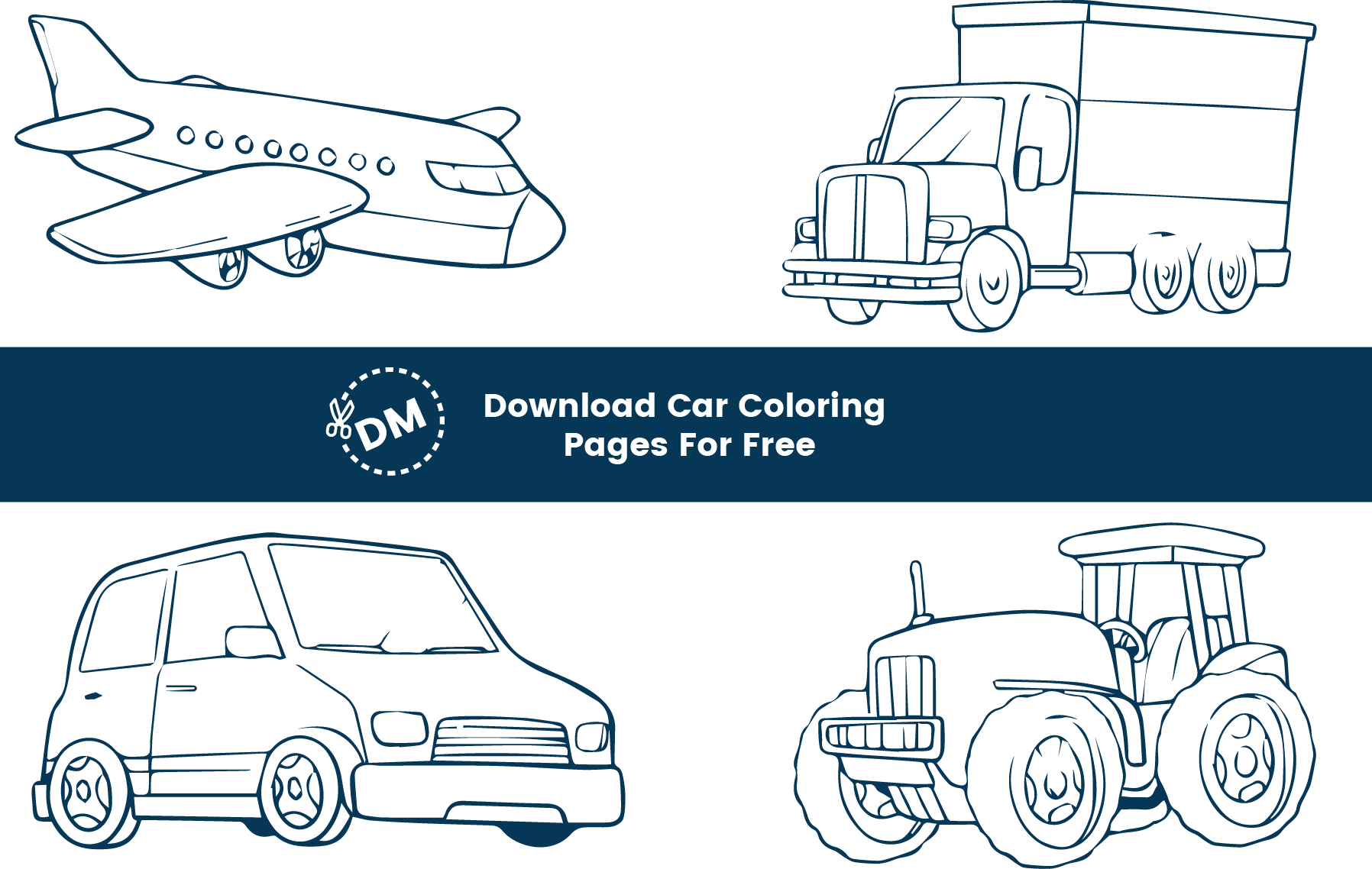 Have an action-packed experience with our Car Coloring Pages!
Are your kids into cars? Then get this collection of car coloring pages for free! And you're the one into them then how about you share your passion for cars with your children. You may even color these to ease some of your stress if you want.
To get this free printable car coloring page
Simply choose the desired vehicle of your choice (or what your kid likes) on our catalog below. Once you have selected it, click the car drawing to go to the direct page of that illustration and then press the green button.
Step 1:  You can choose a wide of array of drawings above this page. Click your chosen drawing to go to their respective page.
Step 2: Once your on the page of your chosen illustration, click the green download button below. It will lead you to the the printable downlead file.
Step 3: Download the pdf and print it on any paper of your choice. It's best to print this on an A4 size paper. You may resize it on any image editing program if you want it to print it on a different sized paper.
Step 4: You now have your own free printable that you can color any way you like. Print as many as you want and use any color materials to make your coloring page extra special!
Here's a tip! If you want to use a markers or pens to color this without worrying that the ink will bleed through the pages. Use a thick bond paper (around 450gm) or watercolor paper.
What we have
Our collection features various illustrations that kids especially boys ages 6-12 will love!
Here's are the types of vehicles you can currently download and print on the website:
Trucks
Tractors
Police Cars
Cars
Planes
How will coloring cars affect my child?
-Help them distinguish various vehicles
-Improve with their creativity and motor skills
-Teaches Color Awareness, Recognition, and Discernment
-Improves Focus and Hand to Eye Coordination
-Builds up confidence and self-esteem
-Makes them have better self-expression
-Prepares them for school
-Makes them more appreciative of manmade inventions
What can I do with these printable than just simply coloring them?
Our pdf file is very versatile. You can do so much with it!
Make a car cutout
Turn it into a journal/ book cover
Make it into a keychain
No Gift wrapper? No problem!
Turn it into a coloring book T-shirt
Print it on a piece of paper and give it to someone special
Term of use

This printable is for personal use only and cannot be used commercially or be resold/redistributed. You can print as many copies as you need for your own personal use.
If you are looking for Car coloring pages look no further: Simply download, print at home, cut, fold and grab some coloring pens or crayons.
Thank you for visiting DIY-Magazine! Have Fun Coloring!
Click to rate this article