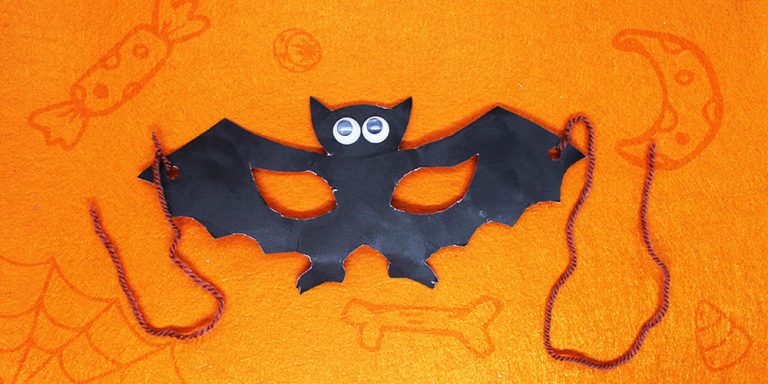 Introduction:
If you want to create an easy DIY Halloween mask for kids then this tutorial is right for you! Make a spooky bat mask using a piece of cardboard and yarn. All you need to do is gather all the materials needed and download the free printable template below.
This mask is fun to make, and by the end of the instruction, you'll have a mask that you can show to your friends confidently. We also have a nice suggestion that you can use to improve the appearance of the art craft. Also, your mask doesn't have to be black – it could be purple, red, pink, or any color you want!
Enjoy!
Swipe up to Scroll
Tools
Scissors/ cutter
Ruler
Pencil
Single-hole puncher
Supplies
Black paper or cardboard
Glue
Printable
Yarn or string
Googly eyes(optional)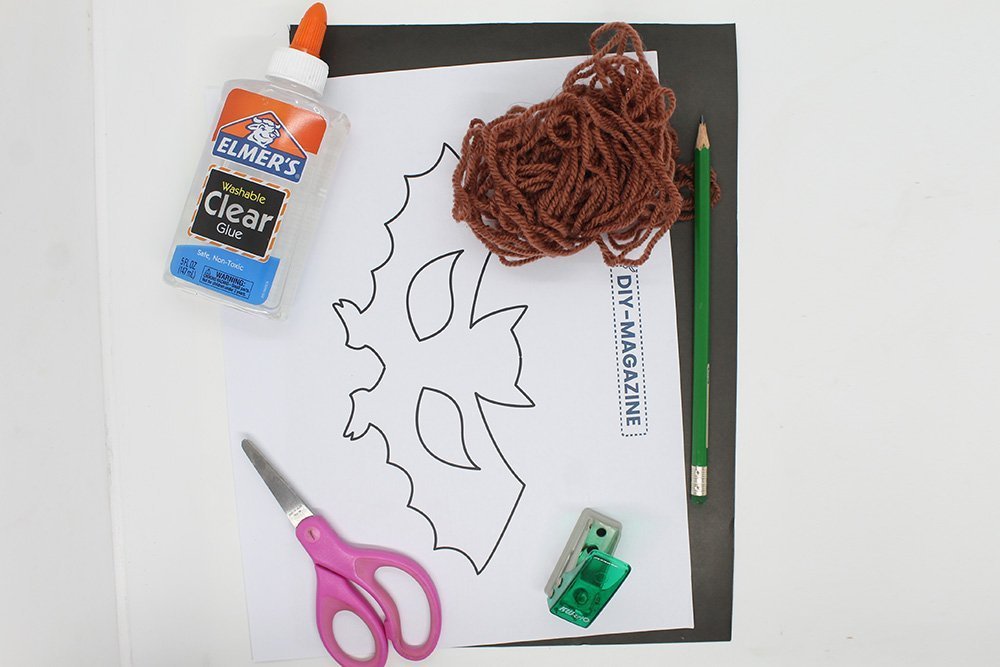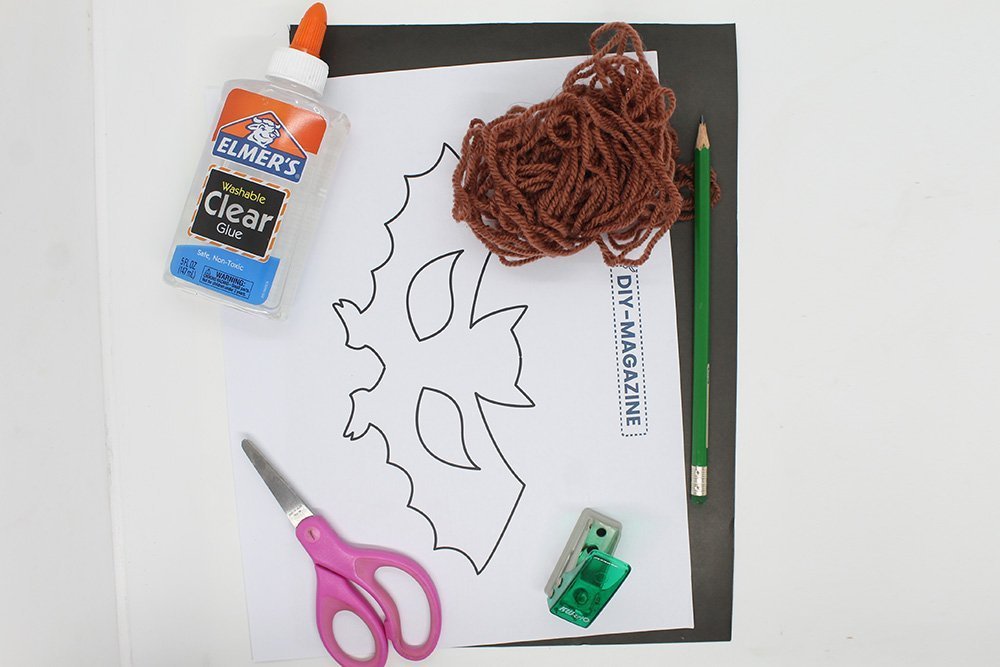 Create the stencil for the DIY Halloween masks for kids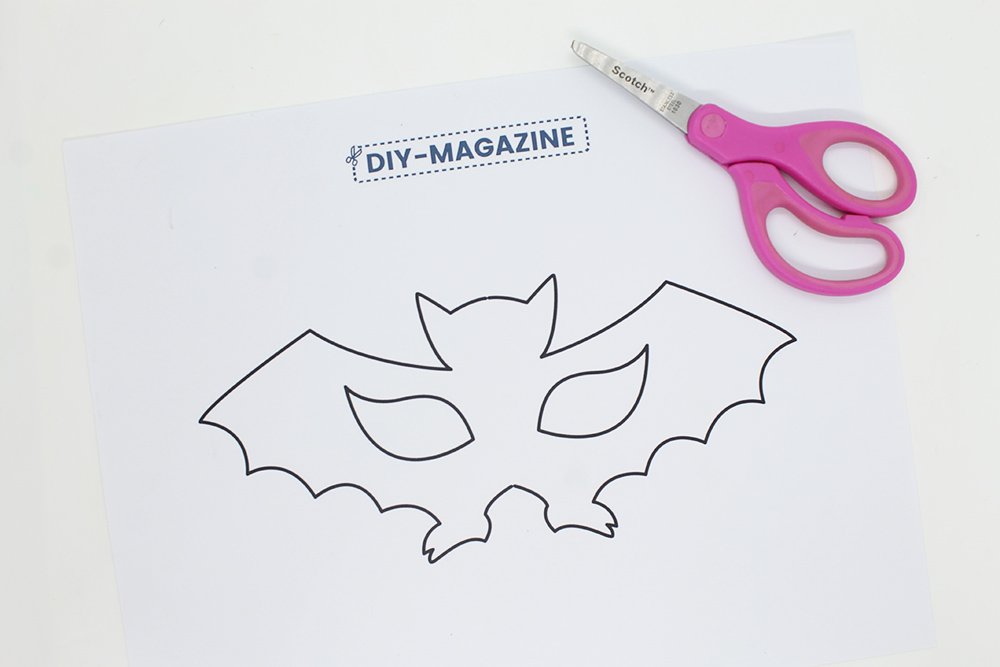 The first step is to download the printable on an A4 sheet of paper. To download, click the green button located at the page's top. Then print out the template of the mask.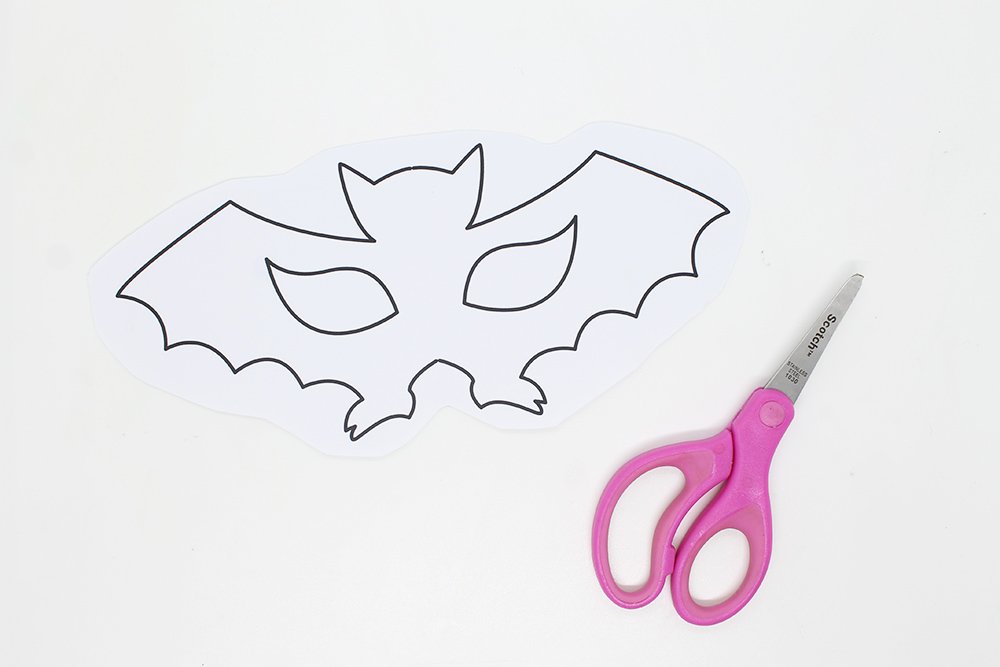 Once you have printed the template, roughly cut out the mask from the template. Be careful not to cut the outline.
Cut the DIY Halloween bat mask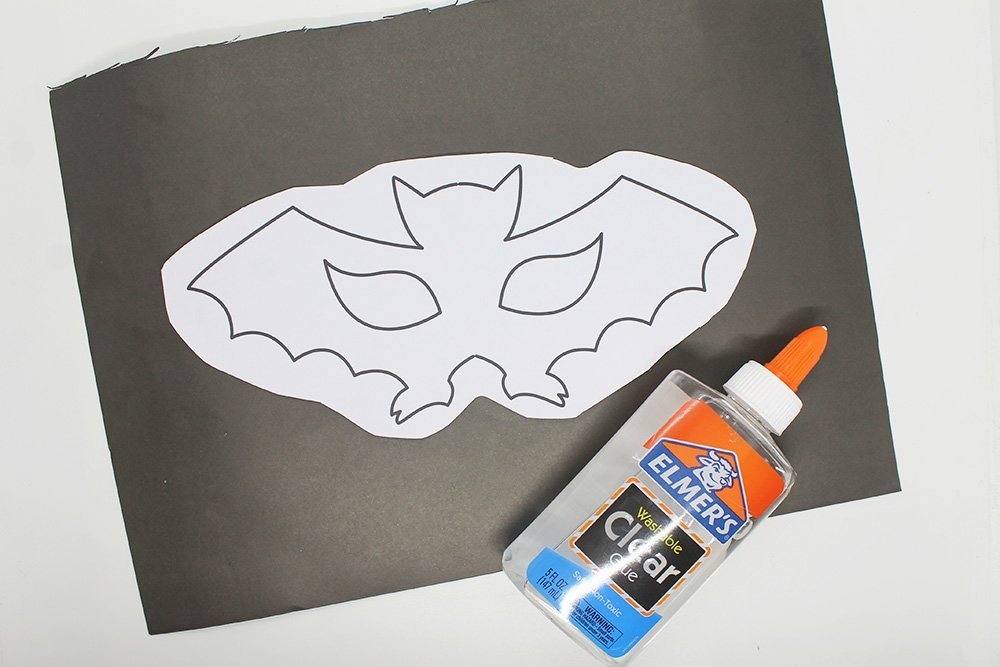 Place your roughly cut bat mask stencil on top of the black cardboard. Use glue to stick the paper onto the paper and wait for it to dry.
Once dry, carefully cut along the lines of the bat so that you can create a bat-shaped mask out of cardboard and paper. Don't forget to cut out the peephole as well.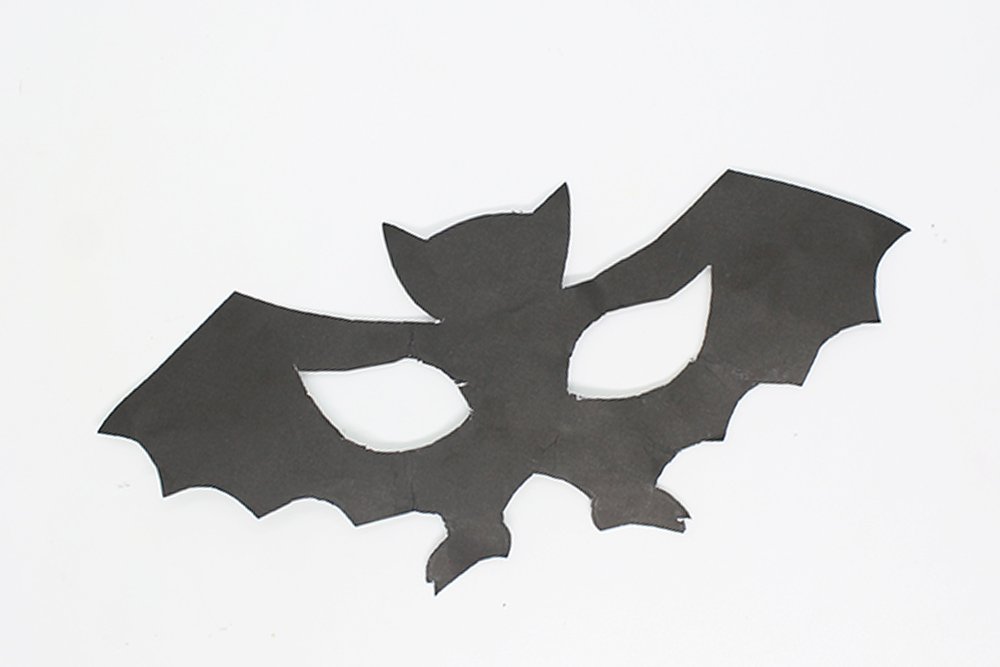 Flip the the mask so that you could see the cardboard to the other side. Yours should look like the one from the image above. Good job! It's now a mask!
Attach the strings to the Halloween mask craft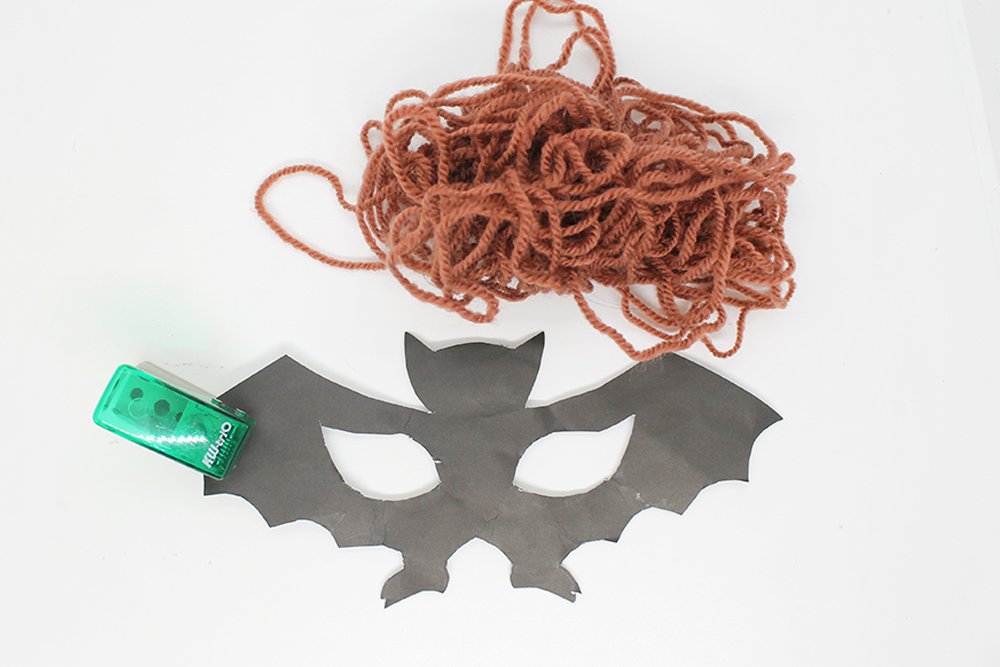 Get a string or thread. You can also use an elastic string or something similar. Punch a hole in each of the sides of the bat mask.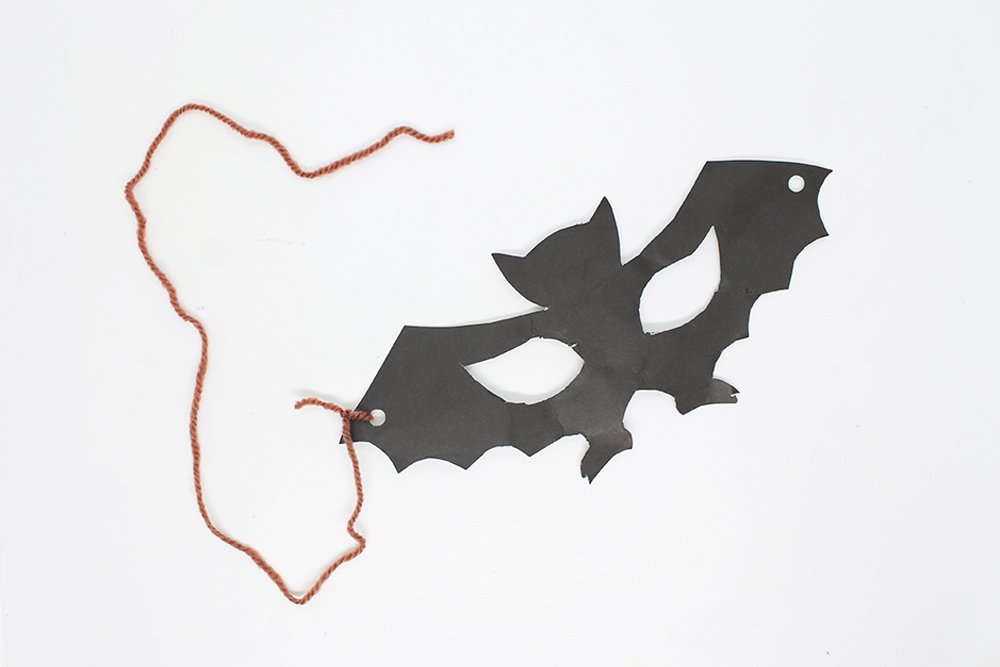 Then tie one end of the string to the left hole.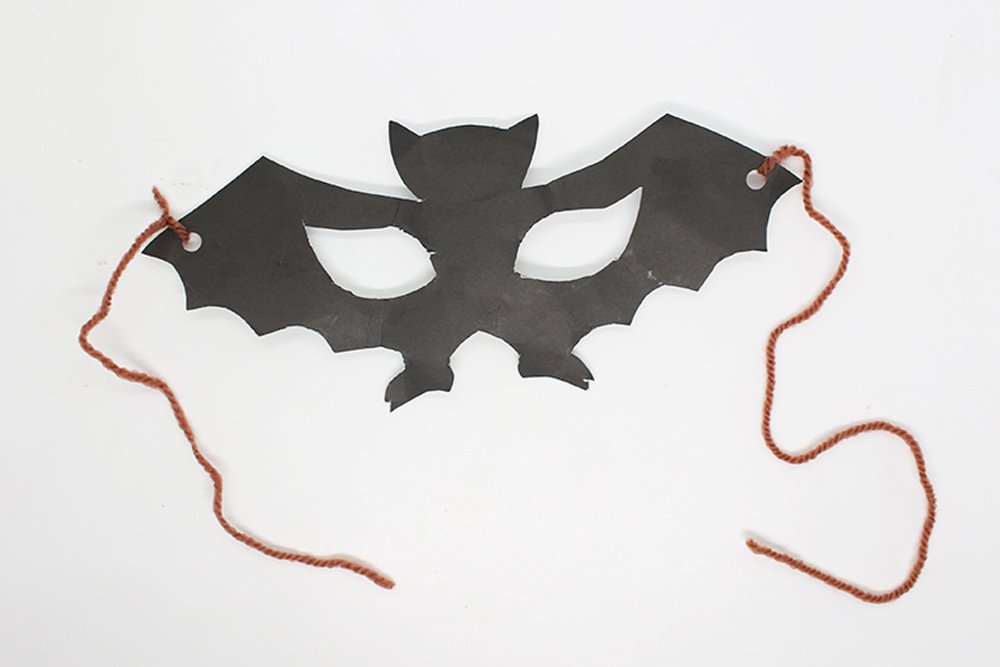 Then tie another string to the right hole. And you have successfully made a bat mask!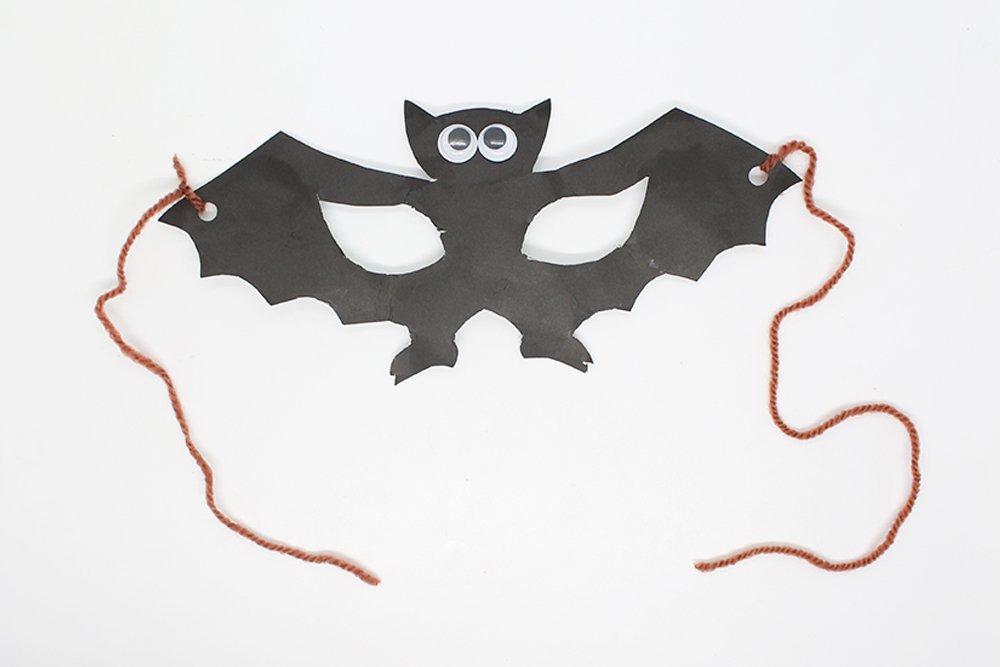 Decorate it!: You could add googly eyes! This will make the mask look more striking.
Extra Tips
Come up with your unique ideas on how to make the mask your own.
This is a great activity for young kids to have at a party.
As always, enjoy the activity. Also, if you are looking for more fun crafts for kids, don't forget to check out the related articles.
Click to rate this article
Click to rate this article