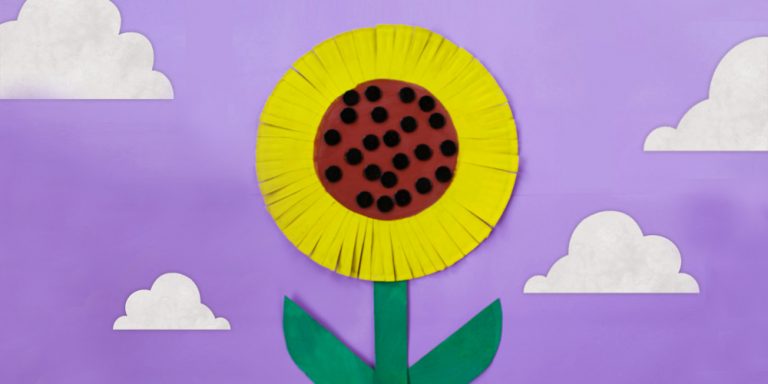 Introduction:
Create a paper plate sunflower easily using stuff lying around.  Using some paints and buttons, you can have a beautiful paper flower that you can use to decorate any room! It is also a great bonding activity for parents and children to do!
Swipe up to Scroll
Tools
Scissors
Compass or any small cylindrical container where you can trace a circle
Pencil or Marker
Supplies
2 Paper Plates
Yellow, Green, and Brown Paint (you may use other materials to colors such as markers and crayons
Glue
Scotch tape or Double-sided tape
Black Buttons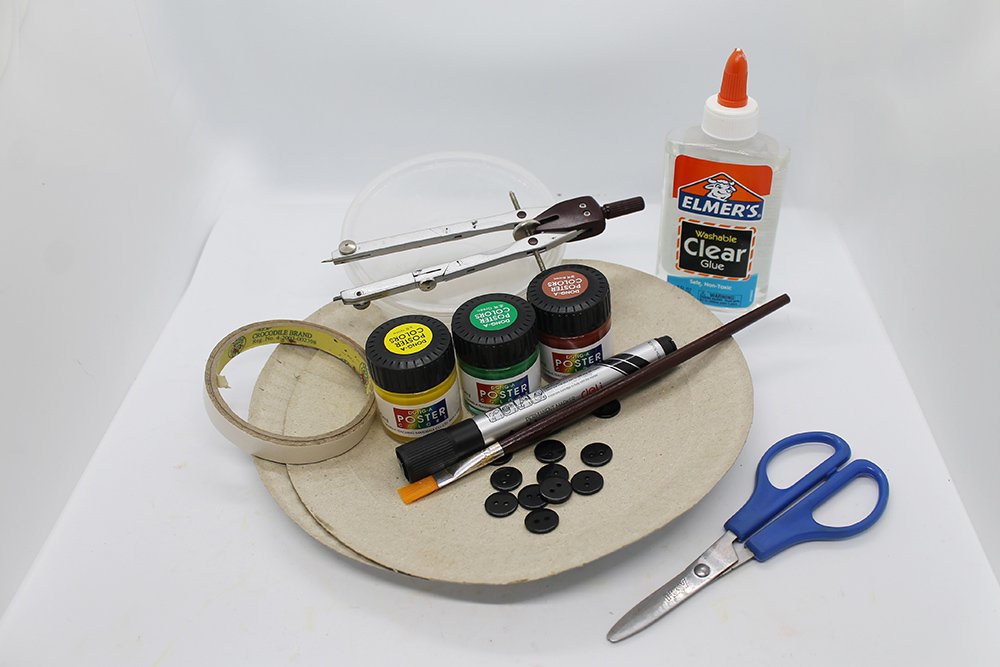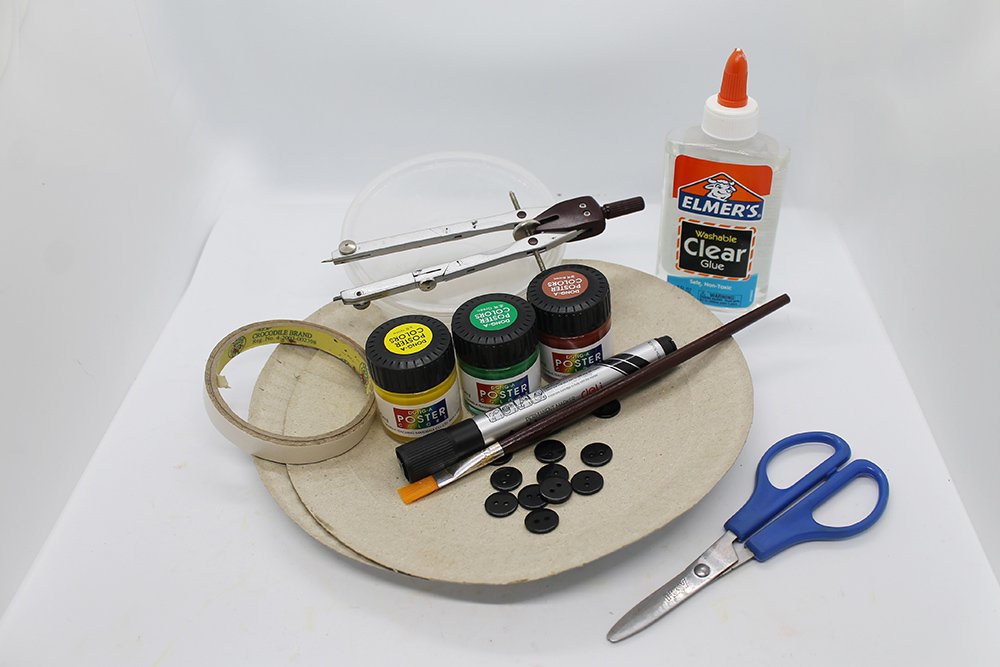 Create the base of your sunflower.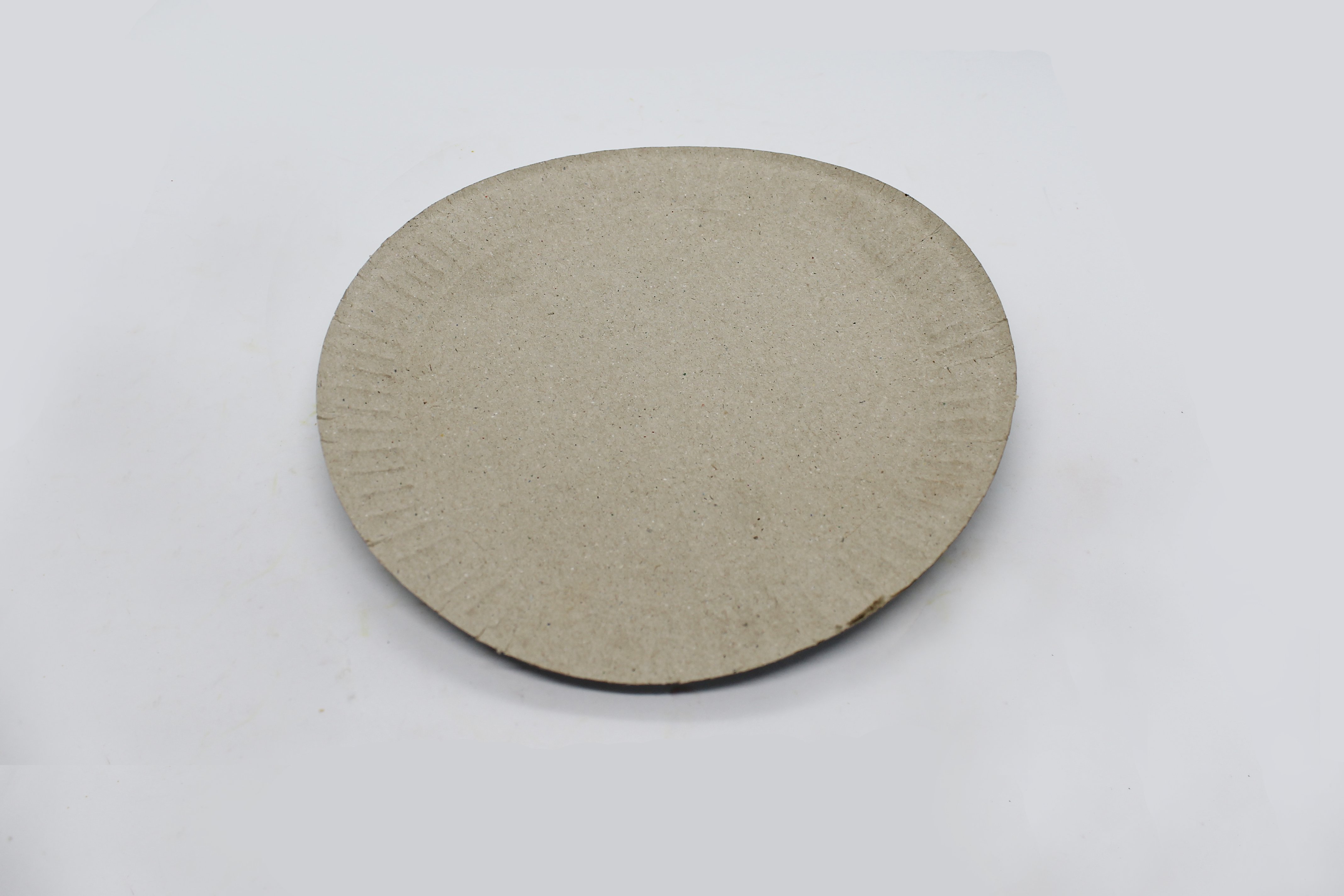 Get your paper plate and draw a small circle on the center of it.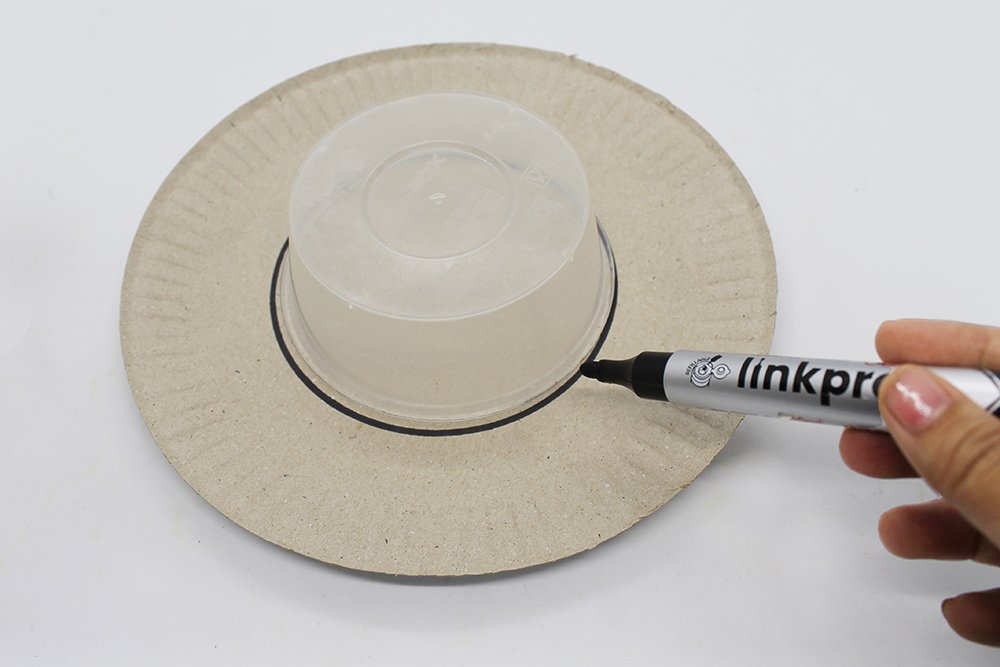 To make a perfect circle, use a compass or something round. For this illustration, I traced a small round container to make a perfect circle in the middle. Once drawn, the outside part will be the yellow petals of your flower, and the inner circle will be the inner flower.
Fun Fact: A sunflower is not actually a single flower! A piece of sunflower is composed of hundreds of flowers. Even the dark brown center of the sunflowers are hundreds of little small flowers.
Paint your sunflower.
Color the outer circle with some yellow paint.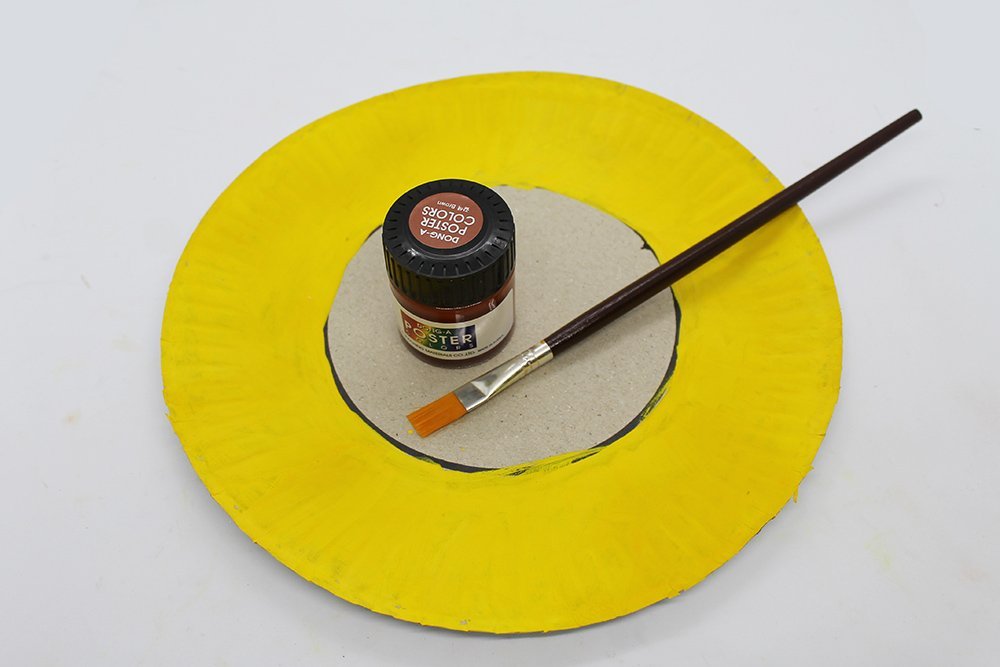 Now color the center with some brown paint. After painting, let the paint dry for a few minutes.
Create the petals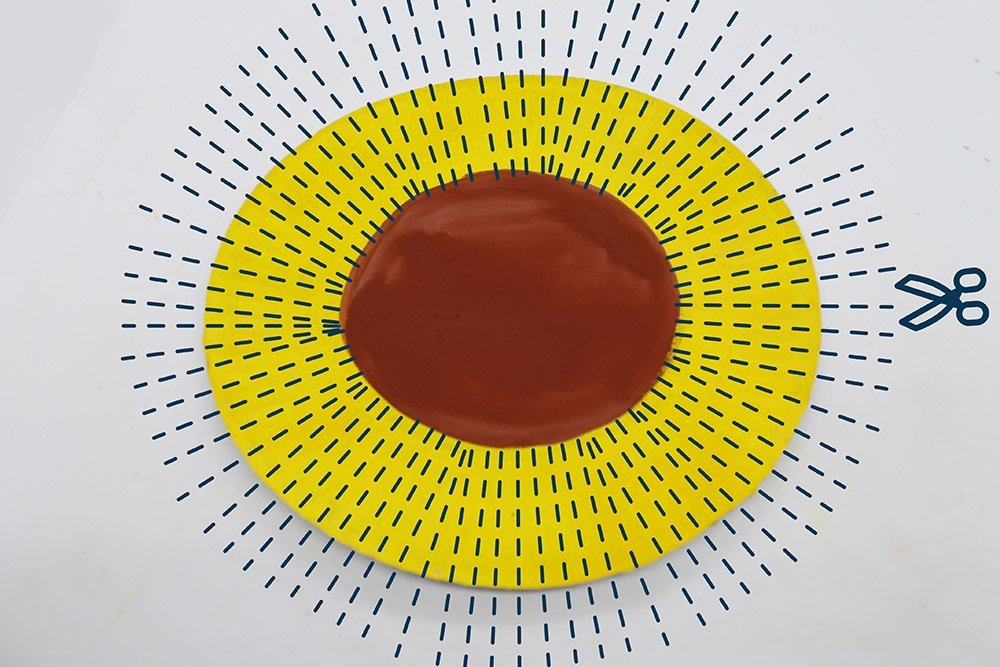 To mimic the appearance of the yellow petals of a sunflower. Snip along the dashed lines, as shown in the picture above.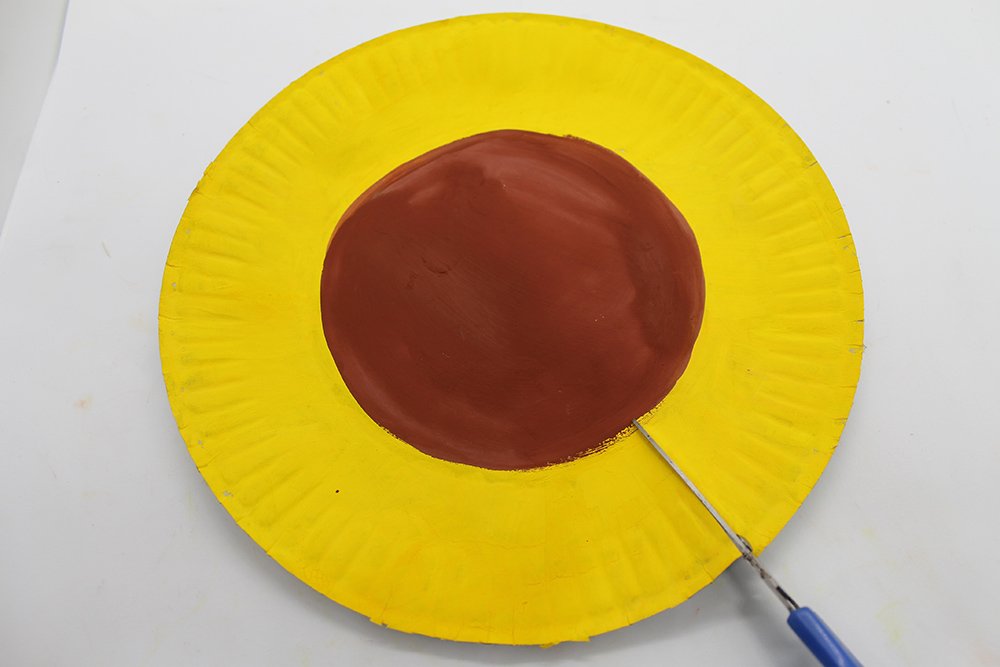 Make sure not to cut the brown part of your paper plate sunflower.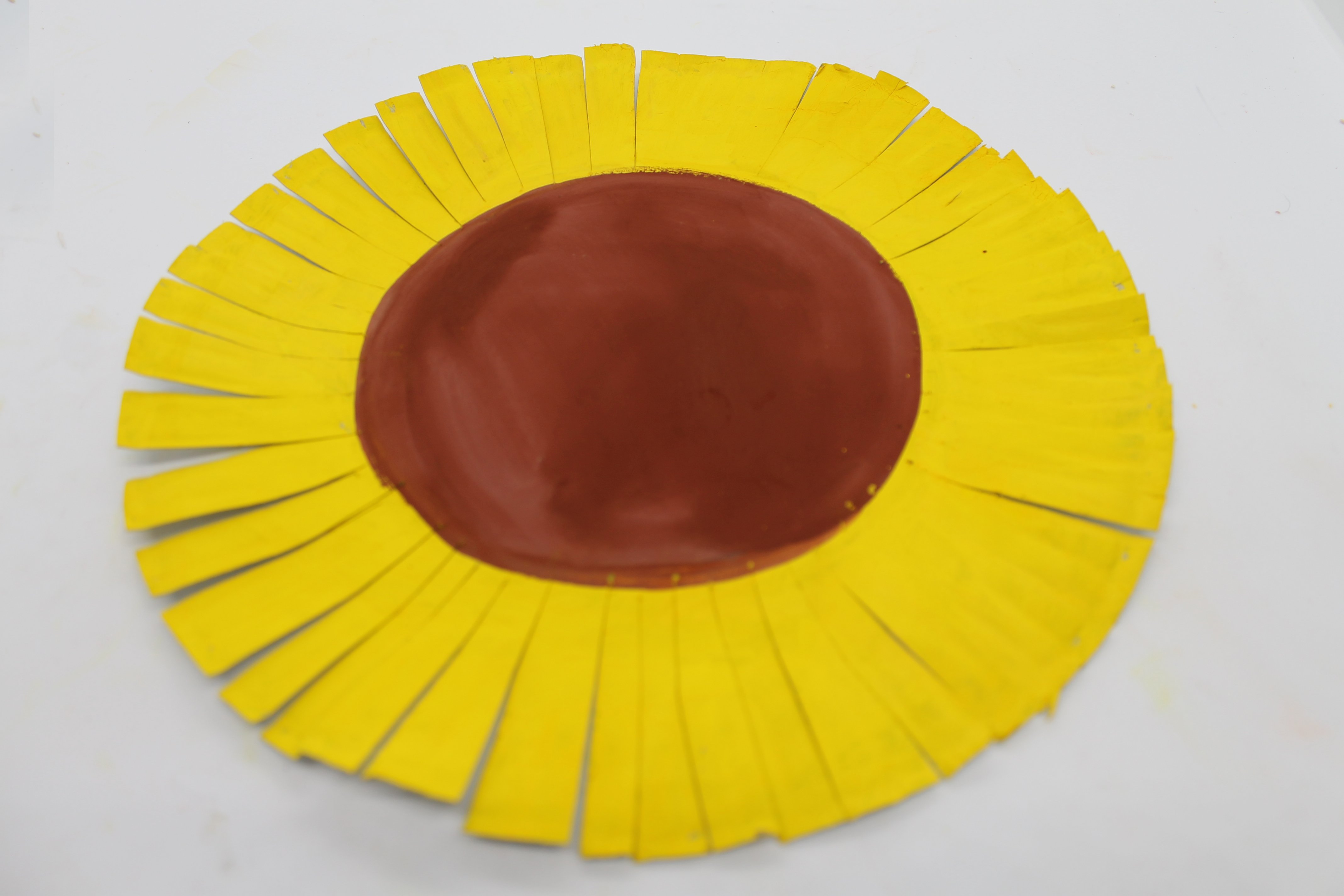 Your paper plate sunflower is almost done! It's nice as is, but you cant even make it a lot prettier by adding buttons!
Add some finishing touches to the sunflower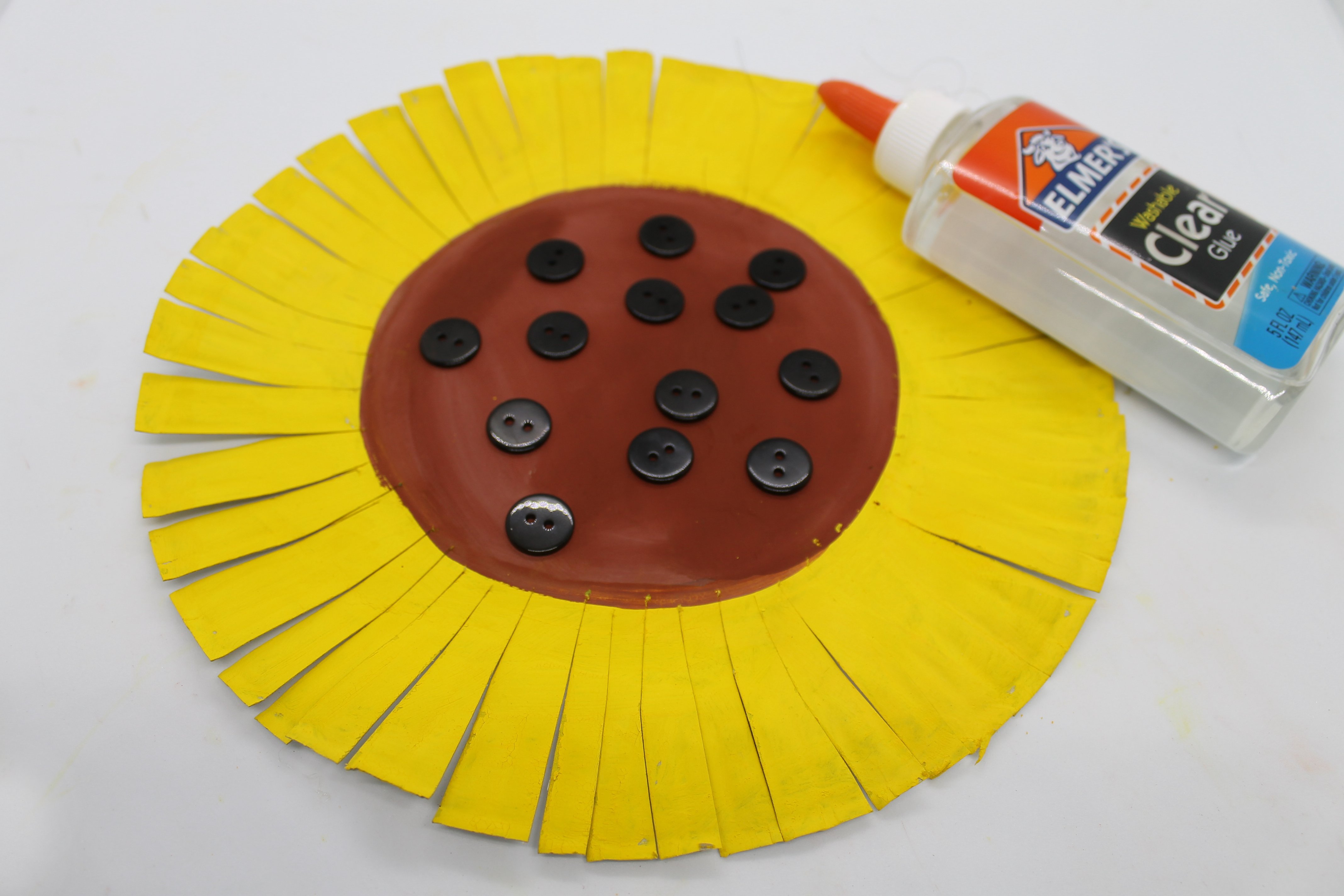 Add some black buttons to the brown part of your flower. This creates a nice finishing touch! Use glue to stick the buttons.
Your sunflower is done! It's pretty as-is and can already be used for decoration. You can create the stalk if you follow the next instruction below.
Create the stalk of your sunflower paper plate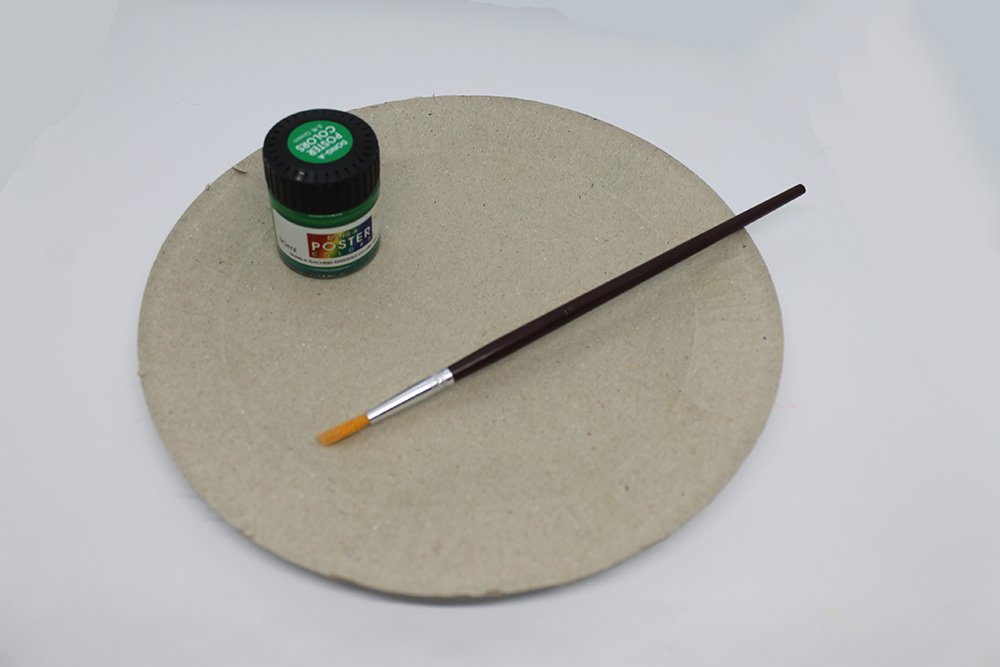 Get another paper plate and paint it green.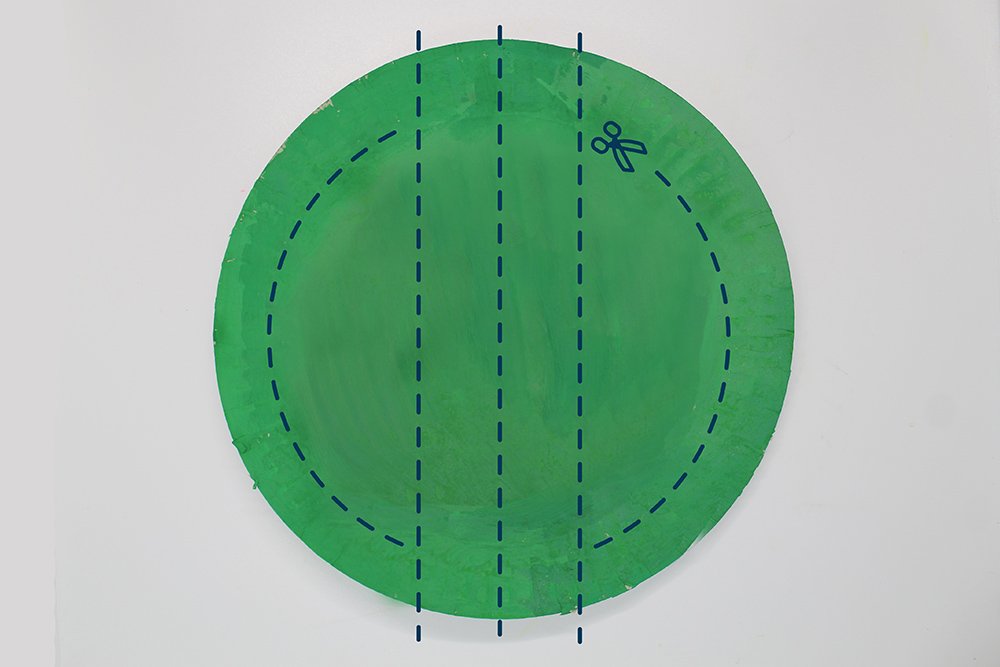 Cut along the dashed lines as shown.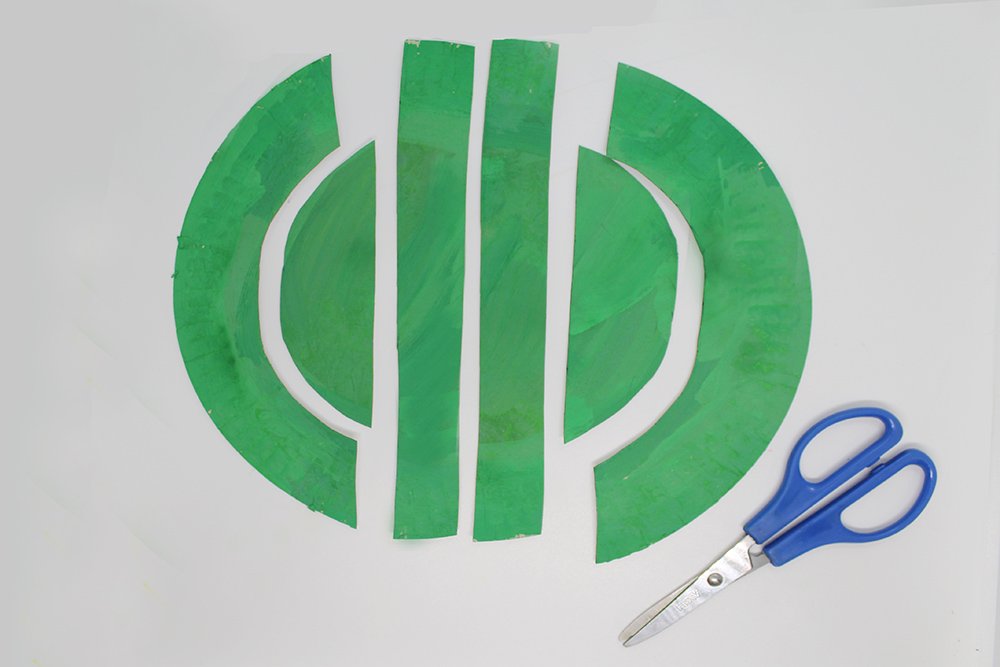 Once cut, it should look like this!
With some tape, connect the 2 green strips of the stalk. This will be the stalk.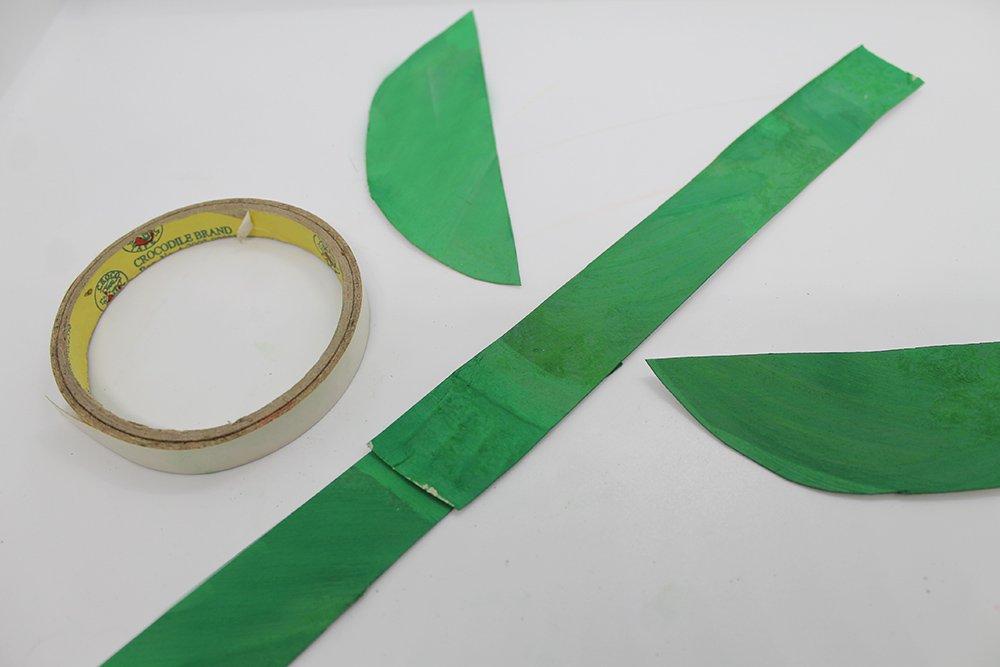 The 2 half circles will be the leaves of the sunflower. Please attach it to the stalk with some tape.
Assemble your paper plate sunflower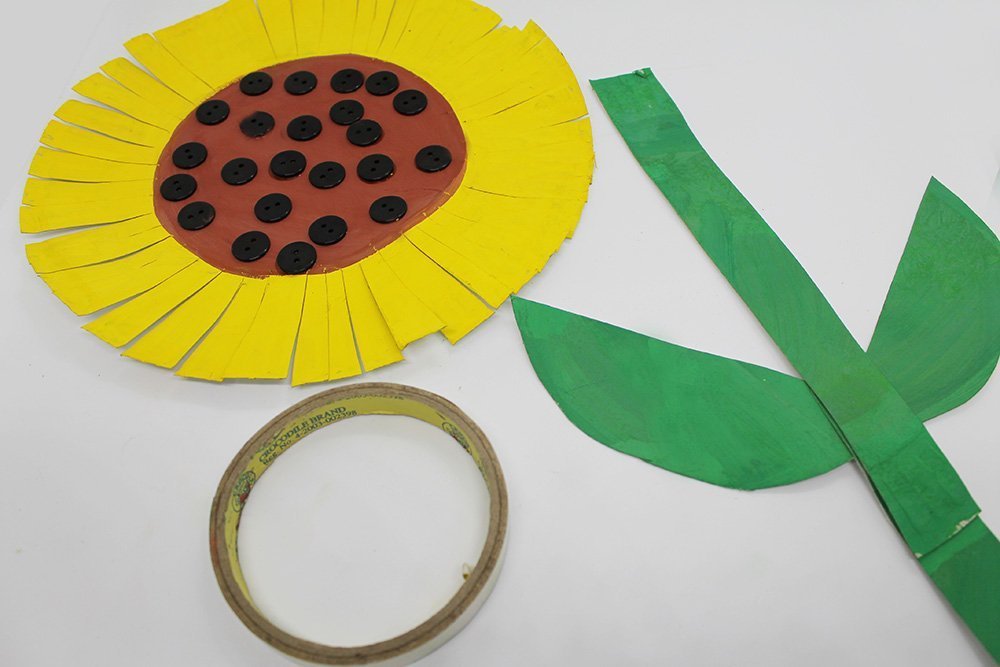 Connect the sunflower and the stalk with some tape.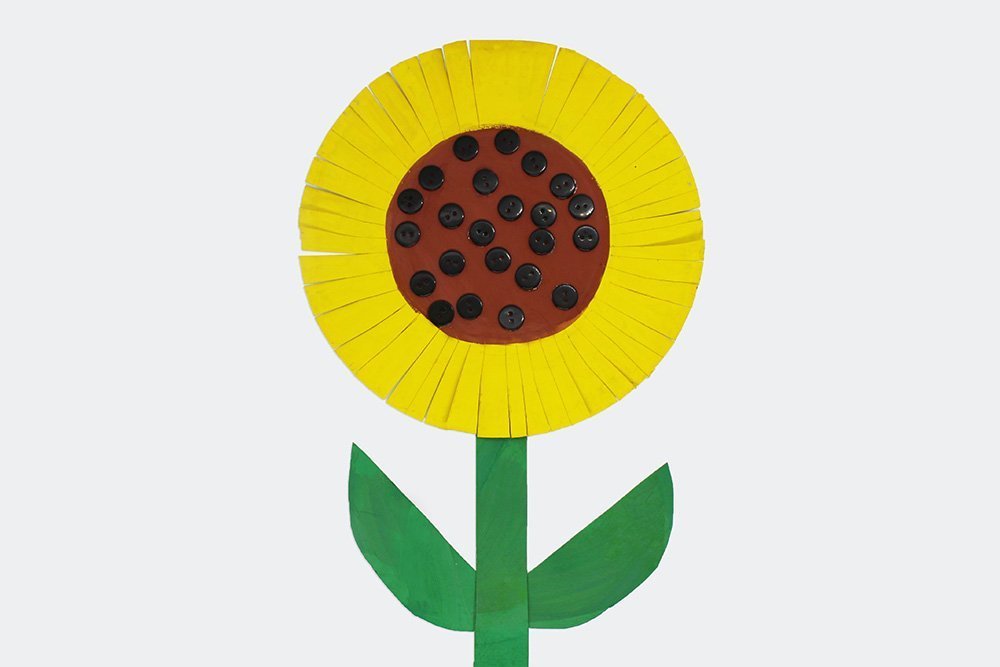 Voila! Your paper sunflower is done! Stick some tape at the back to decorate your wall with this pretty craft.
Extra Tips
Besides black buttons, you may use black seeds or draw some small polka dots to make your sunflower.
If you want your sunflower to be sturdy, attach a long wooden stick at the back. That way, you can stick it to a pot and used it as a plant decoration.
There are many ways to make a flower from paper plates. Go and explore and have fun creating!
Click to rate this article
Click to rate this article