Introduction:
Create an adorable gift wrapper with a  piece of toilet paper. Not only is it easy to make, but you're also doing your part in saving the environment through recycling. Once finished, you may decorate this gift box however you like. Wrap a gift with and give it to someone special!
It's an easy thing to make with lots of room for creativity. And we'll guide you on how you to make the craft. All you need are simple art supplies, and a toilet paper to make something nice.
Kids will also be exposed to the concept of recycling. Given the current situation of things, we need more earth warriors from the younger generations.
Anyways, enjoy making this toilet paper gift bag!
Swipe up to Scroll
Tools
Supplies
1 piece of toilet paper roll cardboard
Raffia or paper ribbons
Stickers, washi tape, coloring materials and other things to decorate.
Optional: small trinkets (e.g. stickers, candies or any small treats)
Make a pocket out of a toilet paper roll
Let's start by getting your toilet roll. Our first immediate goal is to close off one end of the tube.
Bend or fold the upper part of one end. Try to fold it halfway.
Then do the same for the lower side. Doing so effectively shuts one end, making a pocket. Good job so far - now it's time to insert the trinkets.
Seal the gift inside the toilet paper cardboard box
For this step, we have to work on the other end but you have to do something first.
What gift would like to put inside? In this example, a candy was chosen as a gift. For yours, it could be anything so long as it fits the little bag of course!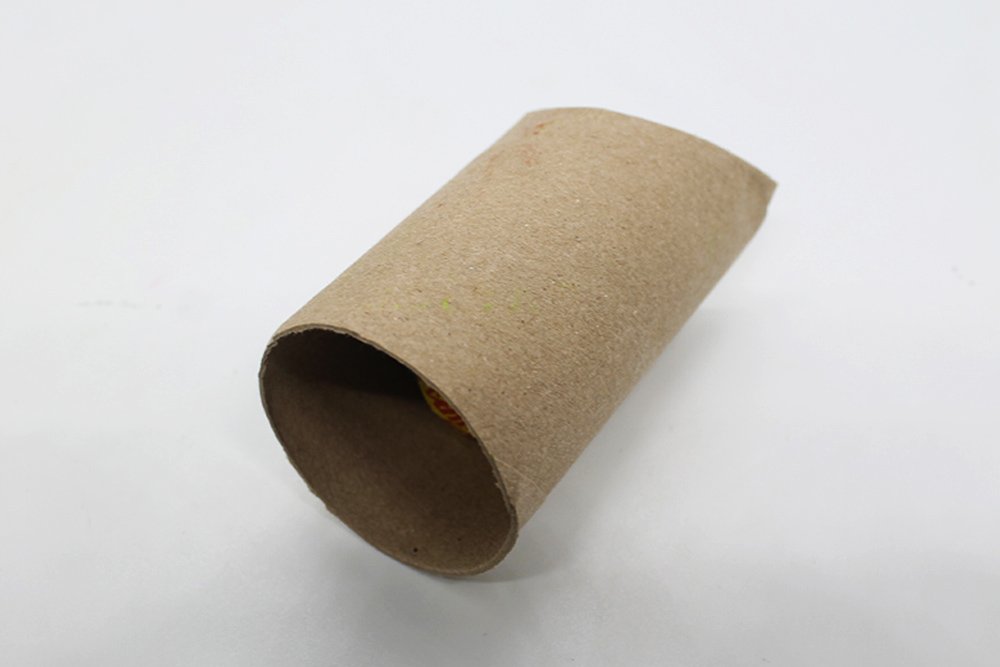 Now, put the gift inside the toilet roll.
Once the gift is inside the roll, fold the upper part of the open end.
Then, fold the other part to seal the candy or the trinket of your choice inside. Good job! You are almost done completing the craft.
Decorate your toilet paper tube gift craft
It's time for the most exciting part of the activity - making the bag unique and pretty! Gather all the materials you need. In this example, stickers, a washi tape, and a ribbon strip were utilized.
Wrap the tape around the toilet roll at the center. This adds a nice touch to an otherwise plain looking bag, doesn't it?
Paste your stickers in any way you want. It could follow a pattern or not. The objects could have a theme or not. It's up to you how you want the toilet roll tube to look like. Here are some suggestions on how to decorate this craft box nicely: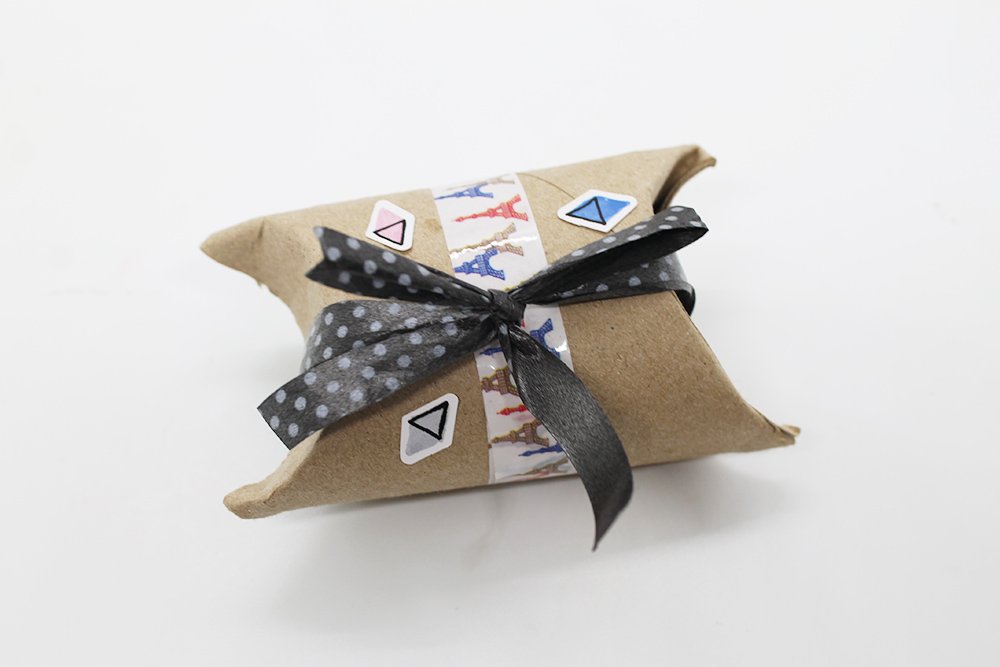 Cut a strip of ribbon to secure the box. You could wrap the ribbon two or three times to make a pretty ribbon wrap.
Don't forget to decorate it! Add some stickers or draw on them using your preferred drawing materials.
Extra Tips
Decide what art materials supplies you would like to use first then an idea would be much easier to come by.
Make every design unique. Use this activity as a form of expression. and most importantly have fun.
Along with the treats or little trinkets you could put inside the bag, consider writing a letter on a small rolled-up piece of paper.
Click to rate this article
Click to rate this article