Introduction:
There are many ways to fold a dollar into a heart. What's special about this heart origami is that the pyramid on the  "Great Seal of United States" is aligned in the 1$ dollar. A similar folding method as the Origami Heart Dollar, this origami is slightly different because it requires you to shuffle the dollar bill to form an aligned design.
*For this tutorial, the dollar bill's back is shown in the illustrations. That way, you can see how the pyramid on the "Great Seal of United States" is aligned.
Difficulty Level: Easy
This will be the front side of the dollar bill. The dollar bill's back will be the side that has ONE written on it.  Fold the Dollar Bill in have. Crease it well, then unfold.
The next step is to fold the bottom part upwards in half.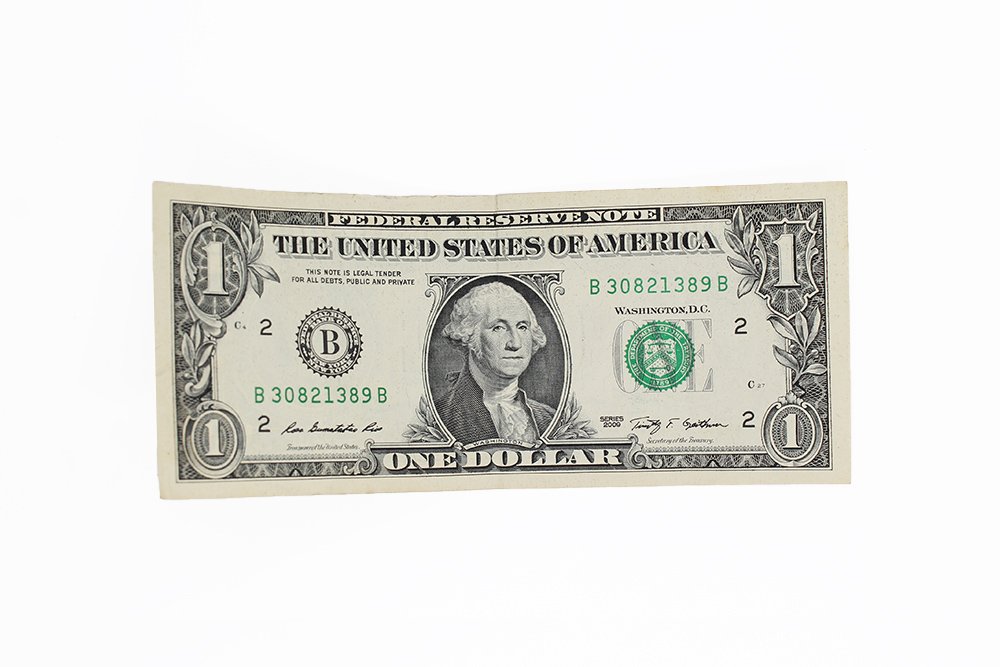 Diagonally fold the right and left parts of the dollar bill upwards. Follow along the dashed lines as shown.
Shuffle the dollar bill's left and right sides to align the seal. The dollar bill is aligned when it looks like the left image. Flip the piece over once you have aligned it.
It should now look like this. As you can see, both sides have a different length. Fold them along the dashed lines so that they have the same length.
Shape the heart by folding the corners inward. Once folded, flip them over.
Your aligned dollar heart is done! Now you know how to fold a dollar bill into a heart.
Click to rate this article