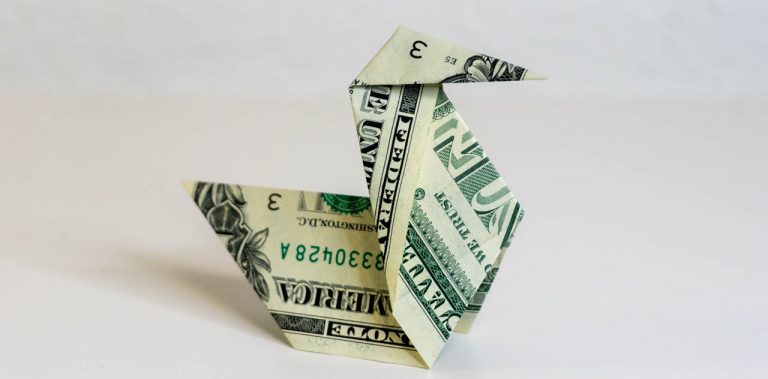 Introduction:
Making an origami duck is easy. Using a piece of a dollar bill or any piece of rectangular paper, you can have your own version of this paper bird. A great activity for kids and beginners, folding a duck from a dollar is super quick and easy to do, Have fun folding!
Difficulty Level: Easy
The first thing to do is to fold the dollar bill crosswise in half. Crease it well, then unfold.
Diagonally fold all four corners of the dollar bill to the center crease line made from the first step.
Bring the top and bottom corners of the left triangle to the center. Follow the direction of the arrow and the dashed line as a guide.
It should look like this. Now, flip the dollar bill to the other side.
Bring the left corner (left yellow dot) to the right corner (right yellow dot).
Fold the right corner of the top layer to the left side. Follow along the dashed lines as shown.
Bring the top part of the dollar bill in half.
Carefully lift the left outer layer. Once lifted, this will be the head and neck of the origami duck.
Lift the beak/head of the origami duck slightly upward. For the tail of your duck, bring the corner to the back.
Your dollar bill origami of a duck is done!
Click to rate this article