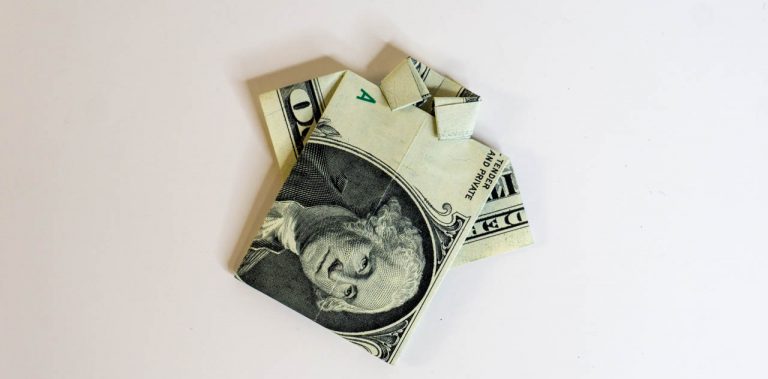 Introduction:
A great activity that you can make with a piece of dollar is to turn it into a mini version of various articles of clothing. One easy way is by turning it into a shirt. To make this paper shirt, you will be needing a smooth piece of a dollar bill. If you don't have a dollar bill on hand, you may use a rectangular piece of paper with a 7:3 ratio. Follow the 9 step procedure below, and once finished, you can now have your own cute mini version of a money shirt.
Difficulty Level: Easy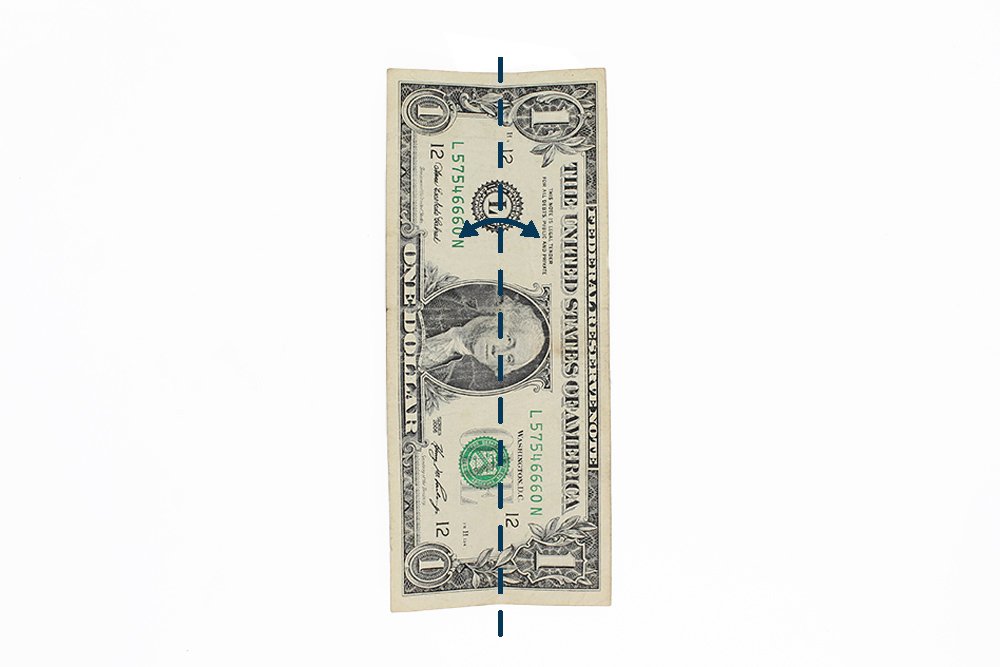 Face the dollar bill on any side and then fold the bill lengthwise in half. Crease it well and then unfold.
 The second step is to fold the dollar bill's right and left edge to the middle crease made in step 1. Crease the bill nicely and then unfold.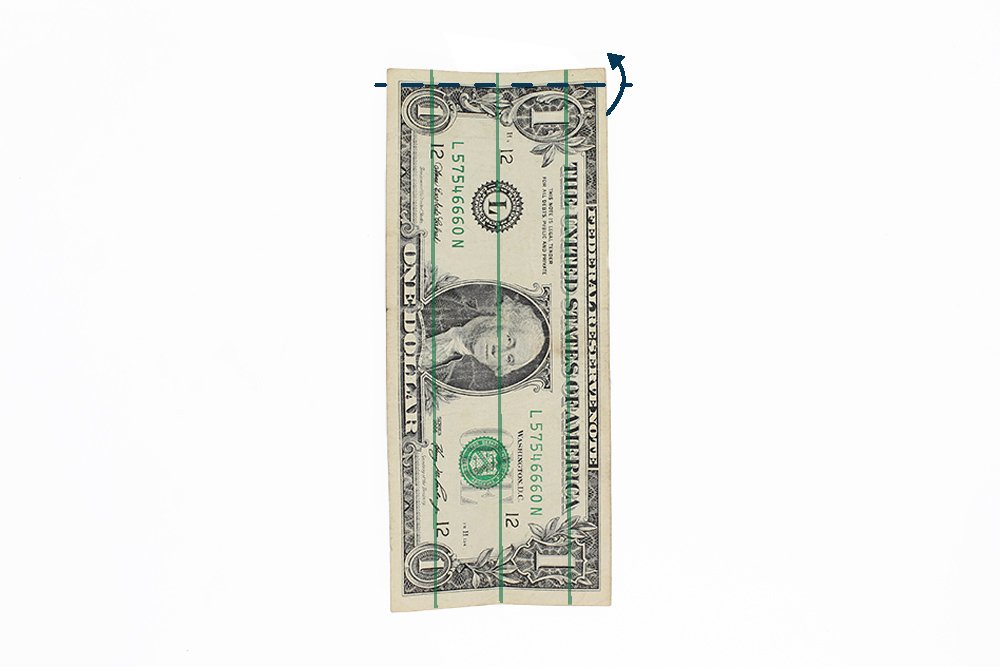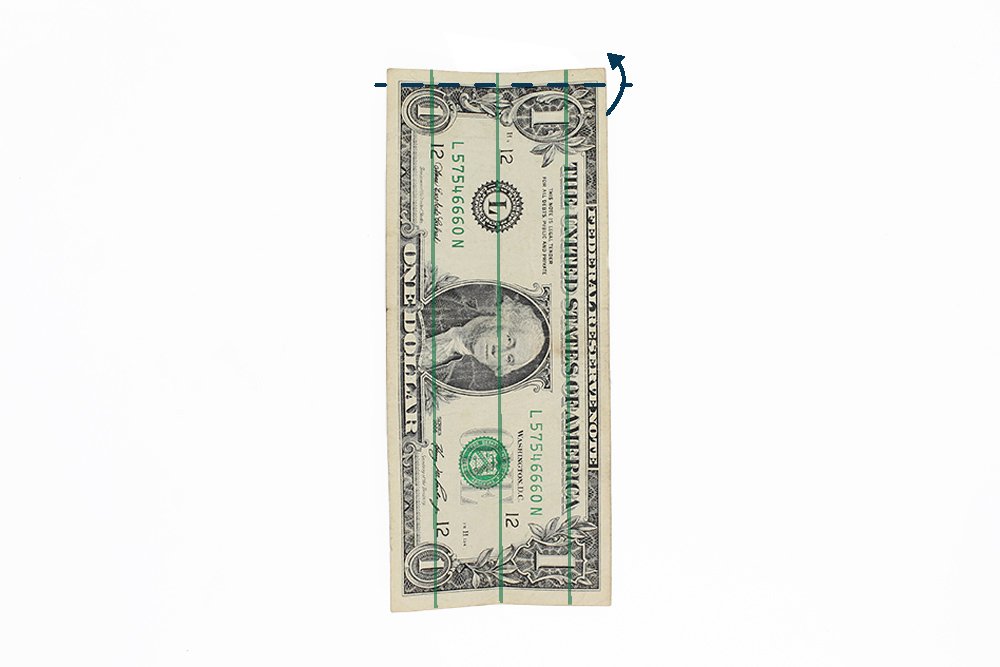 Mountain fold the top edge ( along the white border of the dollar bill) to the back.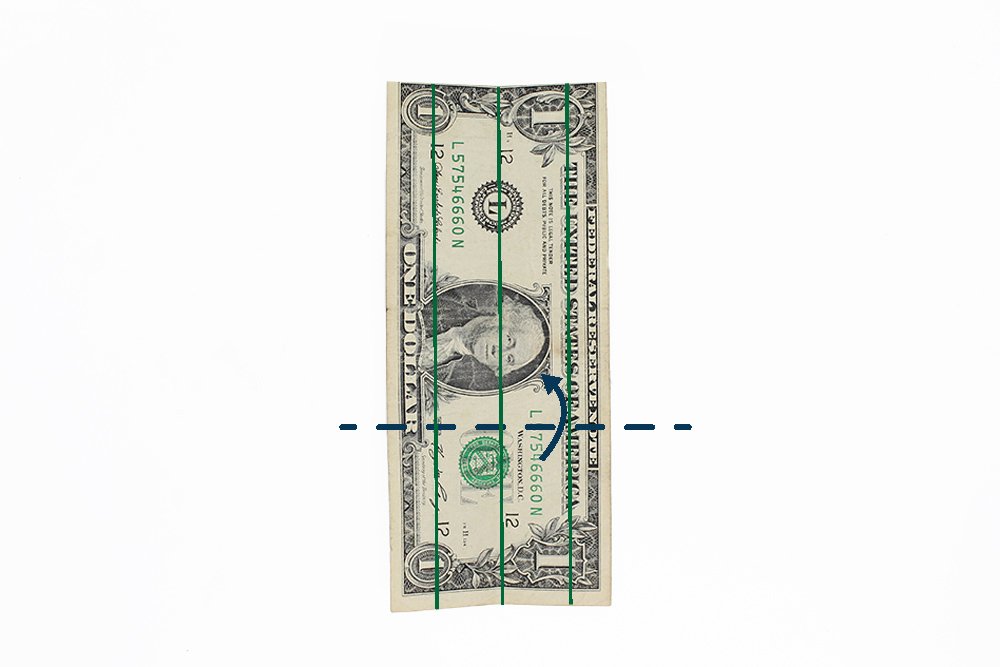 It should now look like the illustration above. Fold the bottom edge of the dollar bill 1/3 to the top. Follow along the dashed lines as shown.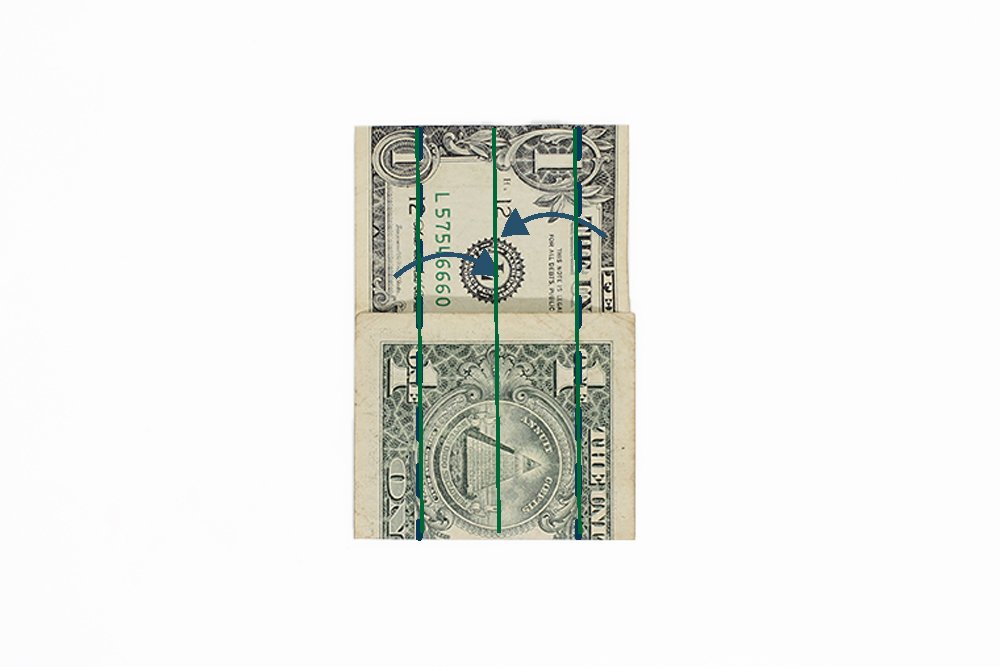 Using the crease marks made in step 2, fold the left and right edge to the center crease line.
Once folded on both sides. Mountain fold along the dashed lines as shown.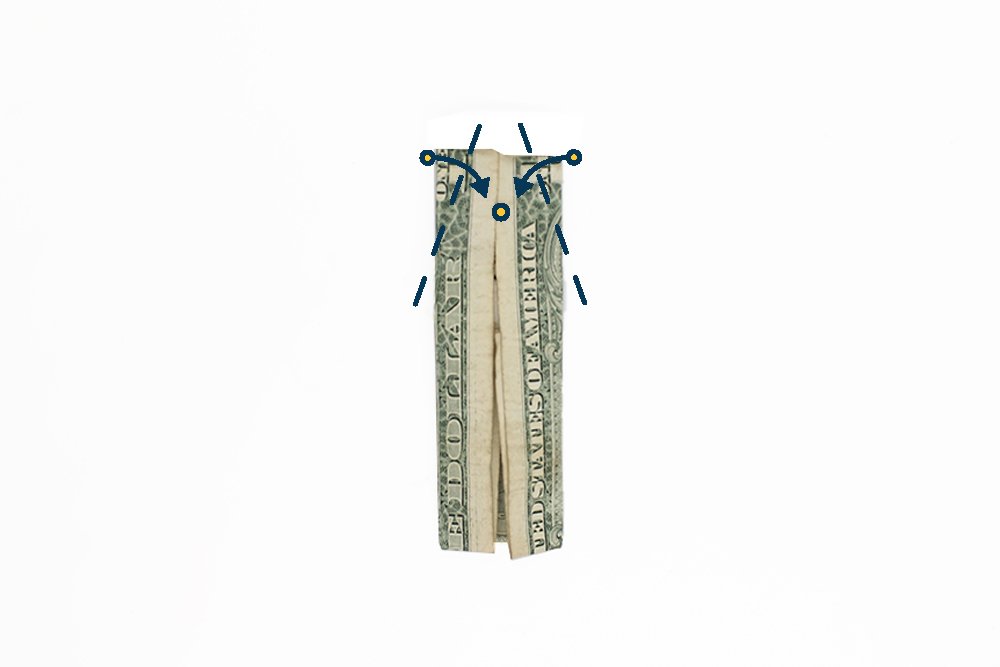 Bring the top right and left corner (top yellow dots) to the center. Fold it to the bottom yellow dot.
The top part will be the collar of the dollar shirt. Fold the top layer of the dollar bill outwards. Follow along the dashed lines as illustrated above.
Bring the bottom part of the dollar bill upwards, and then tuck the bottom edge under the collar. Flatten the origami well once you have tucked it securely on the collar.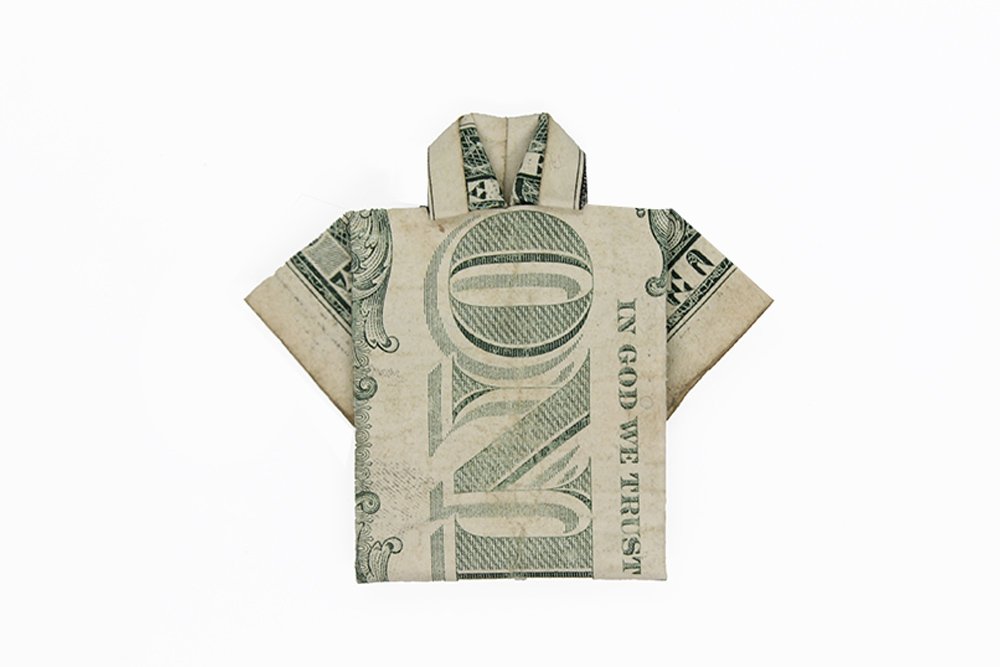 Ta-dah! Your Dollar Bill Origami Shirt is done. You now have a mini T-shirt that you could turn into a cute gift or give it as a tip.
Click to rate this article