Introduction:
Are you ready for Easter? If you want to create a festive Easter atmosphere on the dining table or at any party, you might want to learn how to make this cute yet sophisticated bunny napkin fold. I both use the rabbit as a napkin and as a decoration in an Easter basket because it's simply too beautiful not to be used as a decoration! This napkin folding is perfect for an Easter dinner table setting or cute Easter decorations in the Easter basket. To give it a more personal touch, tie it using any ribbon, lace, or string of your choice!
Form a triangular base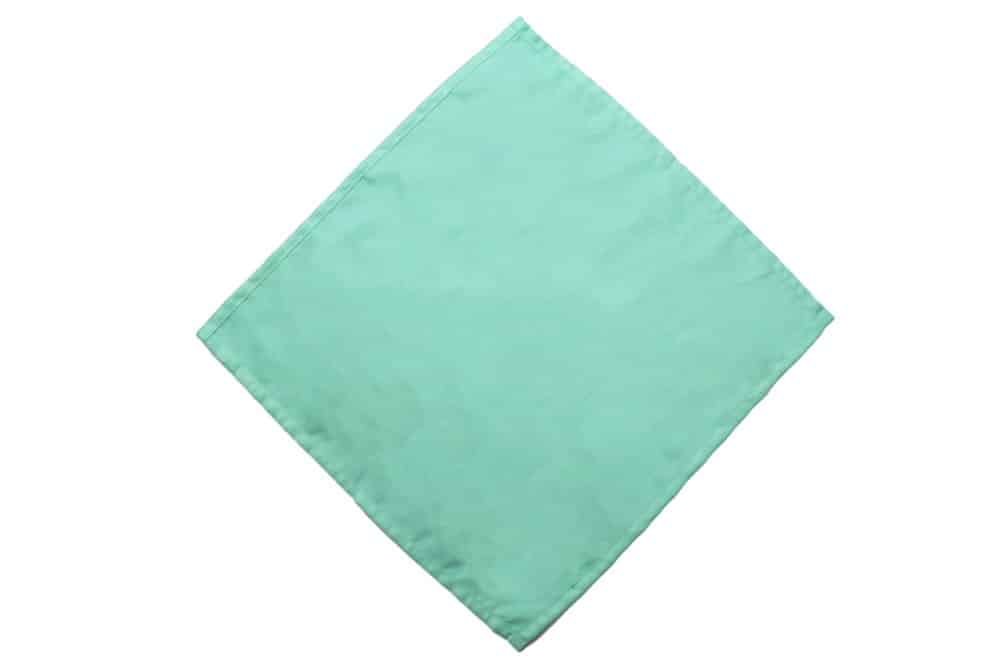 To make this rabbit napkin fold, grab a square piece of napkin. It's up yo you what color bunny you want to be. It's also up to you to use a cloth or paper napkin. Lay it on a flat surface and orientate the napkin into a diamond.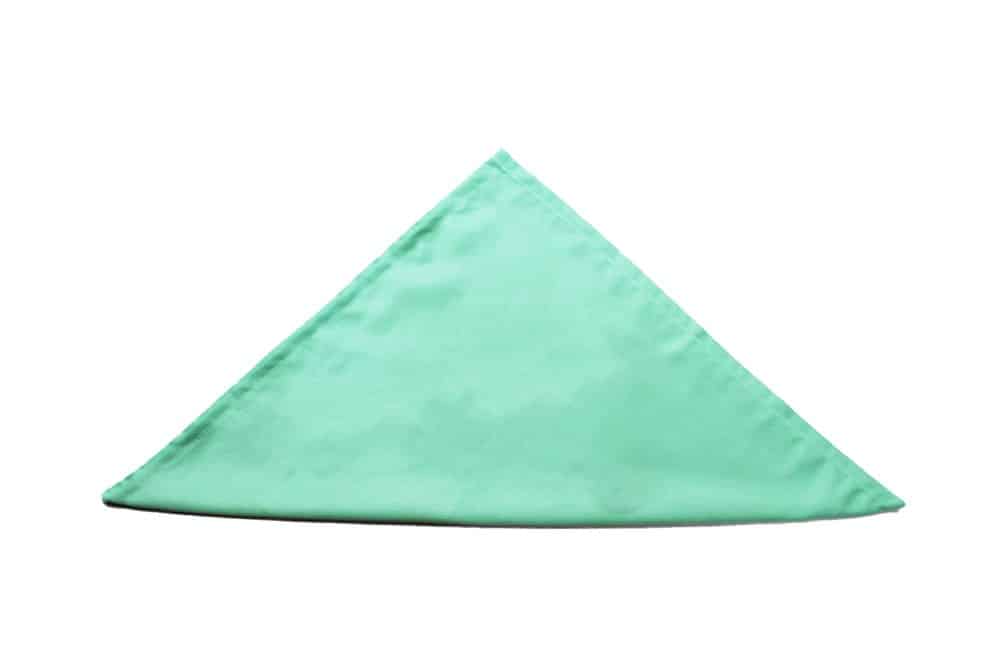 Fold it into a triangle by bringing the bottom corner to the top corner.
Shape the napkin into a strip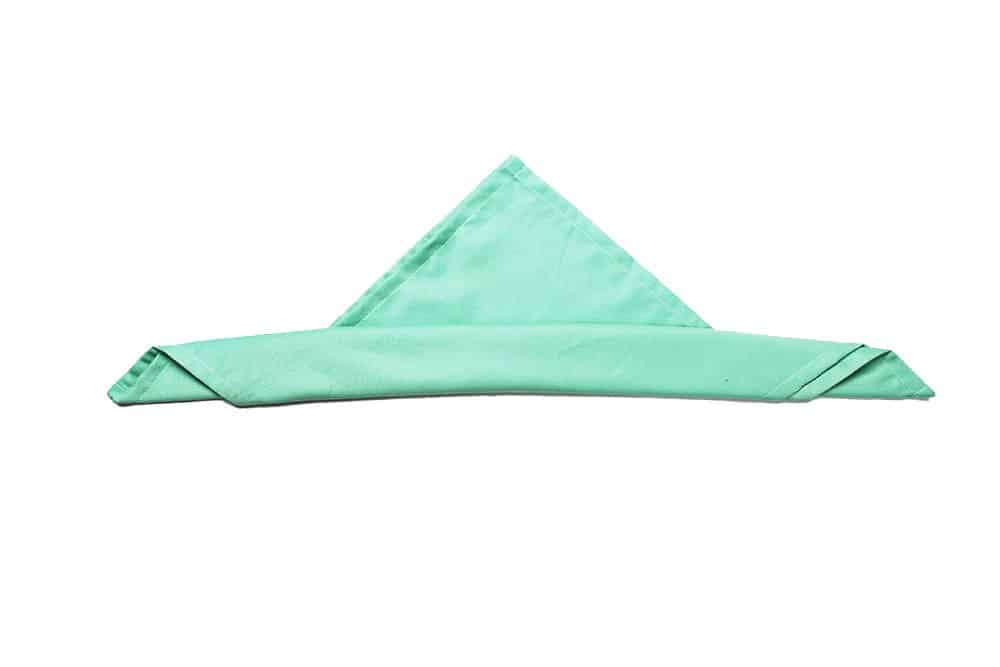 We need to transform the triangular napkin base into a strip. To do so, roll a section of the bottom part upwards
Keep on rolling until it is just a strip of napkin.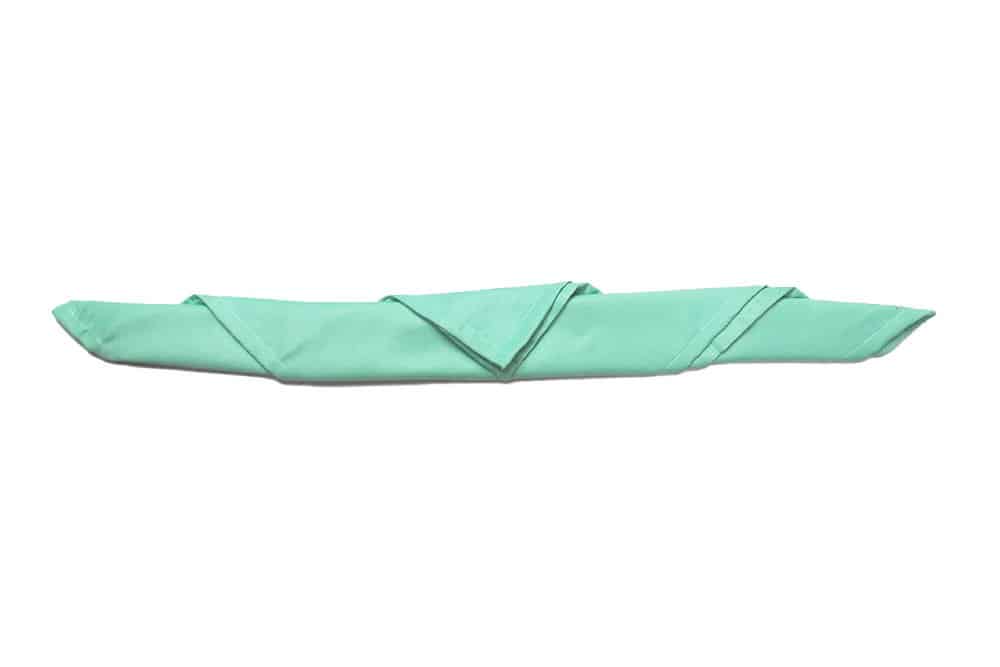 Flip the napkin to the other side. The top corner of the napkin should be facing you.
Shape the napkin into a rabbit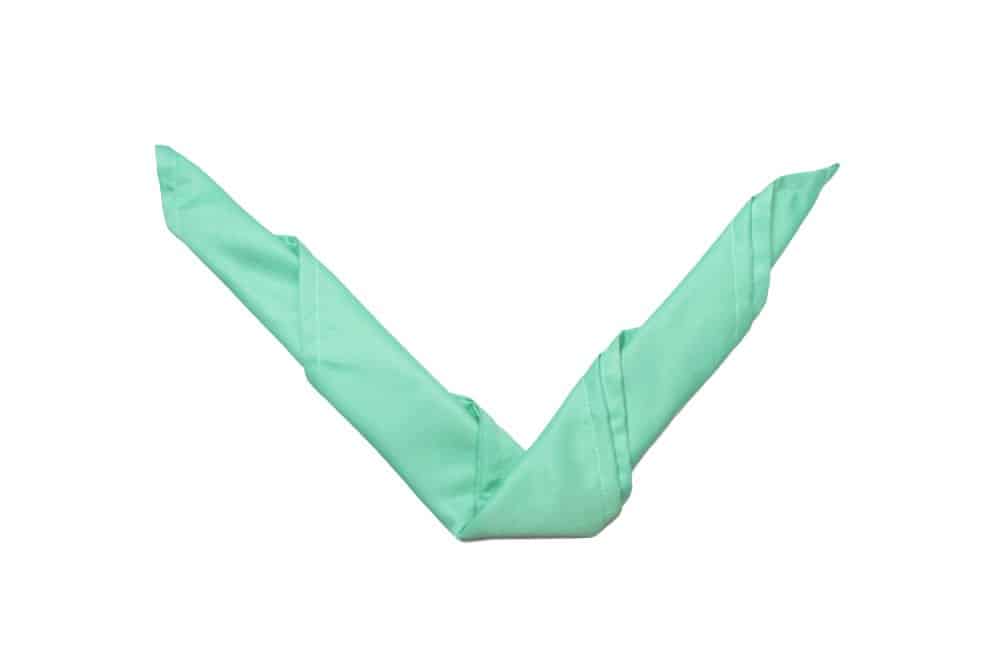 Diagonally fold the napkin in half. See the image above for reference on how you should orientate the napkin.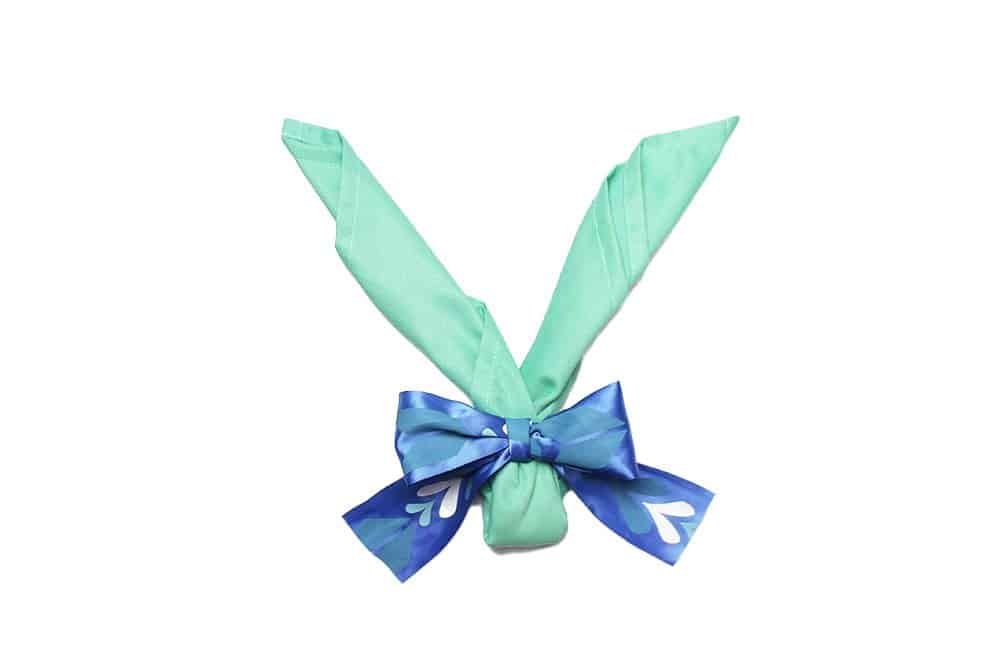 Tie a ribbon around the middle section. The ribbon will divide the napkin into the ears of the bunny and its head. Once you have tied the ribbon nicely, the bunny napkin fold is done!
Extra Tips
It's best to place the napkin in the middle of the main plate. You must make sure that the left and right tips are at the same height and point toward the viewer. If the menu card, food, or something else is placed in the center of the main plate, you could put it at the top left side.
Don't have a ribbon available? No worries! You may use a napkin ring instead for this folding!
You could also tie a square knot on the middle of the strip of napkin instead. The square know will form the head of the rabbit napkin.
Did you enjoy making this super easy bunny napkin fold? If yes, feel free to check out our other napkin folding tutorials. We recommend checking out something similar called the Easter bunny napkin fold. It's a much more complex and 3D fold that you can do to make a rabbit.
Click to rate this article
Click to rate this article