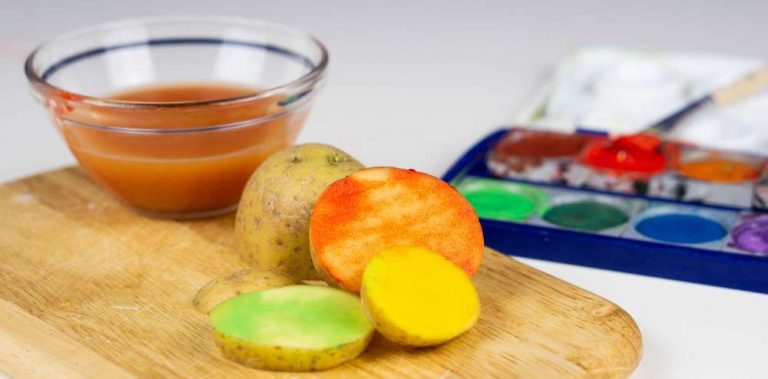 Introduction:
All you need is a potato to create beautiful art! If you're looking for a fun yet safe DIY activity for small kids and toddlers, then this potato stamp activity is a great choice. All you need is to make these potato stamps for your children to use so that they can create their own art and develop their creativity.
Swipe up to Scroll
Tools
Cookie Mold Cutter
Brushes
Knife (for adult use only)
Supplies
Potatoes
Non-Toxic Paint
Newspaper/ Scratch Paper
Plain White Paper
Two ways to make a potato stamp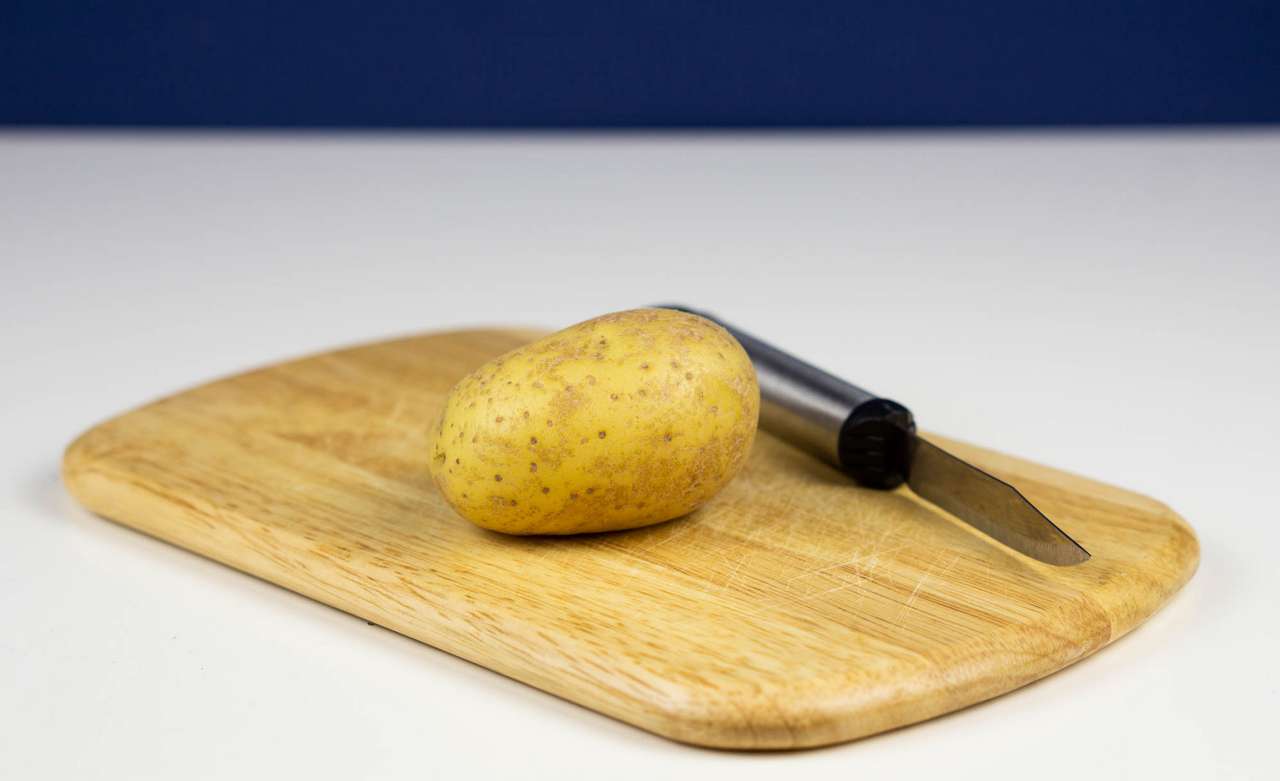 1. Take the potato and cut it crosswise into appropriate slices with the knife. If you have several potatoes of different sizes, all you have to do is cut the potatoes in half. But if there is only one potato, you can cut it into different sizes to make several potato stamps. With this method, the stamps form a unique pattern to make a work of art.
2. Cut the potato lengthwise so that you get a large surface area. Now use an additional mold (such as cookie cutters) and press the cutter into the potato. This way, the potatoes are cut into various precise shapes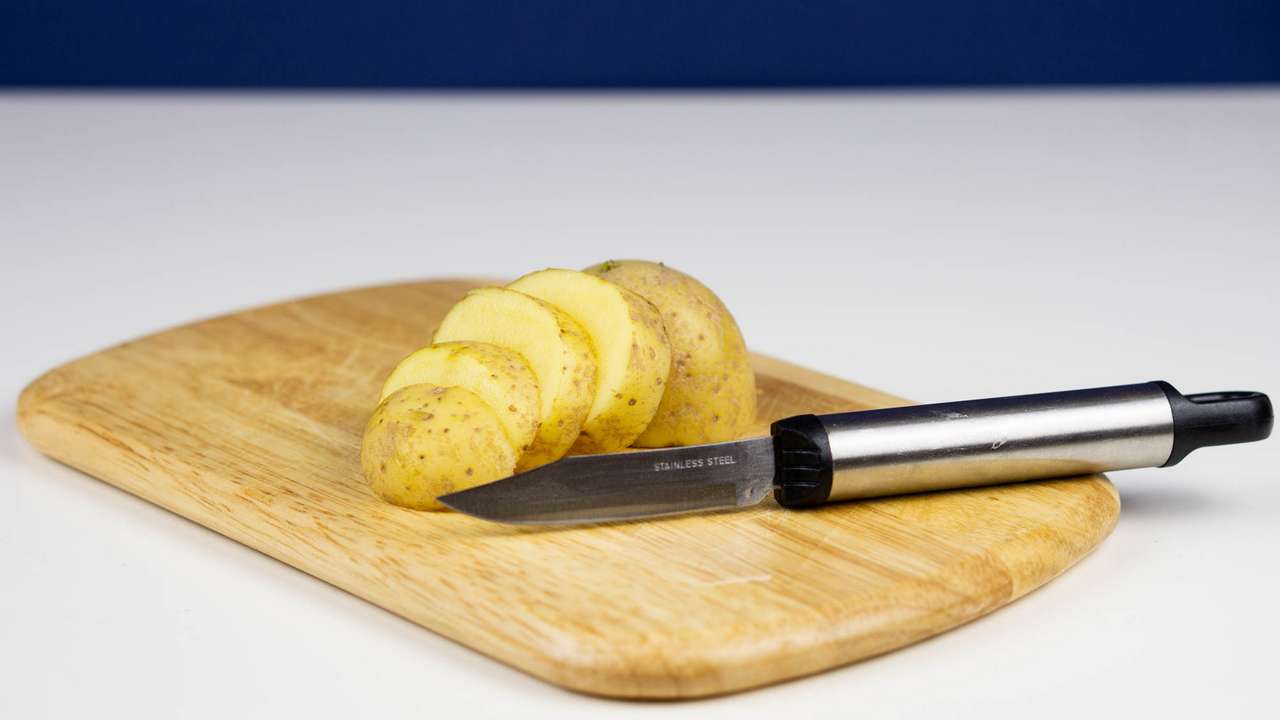 This is where color comes into play!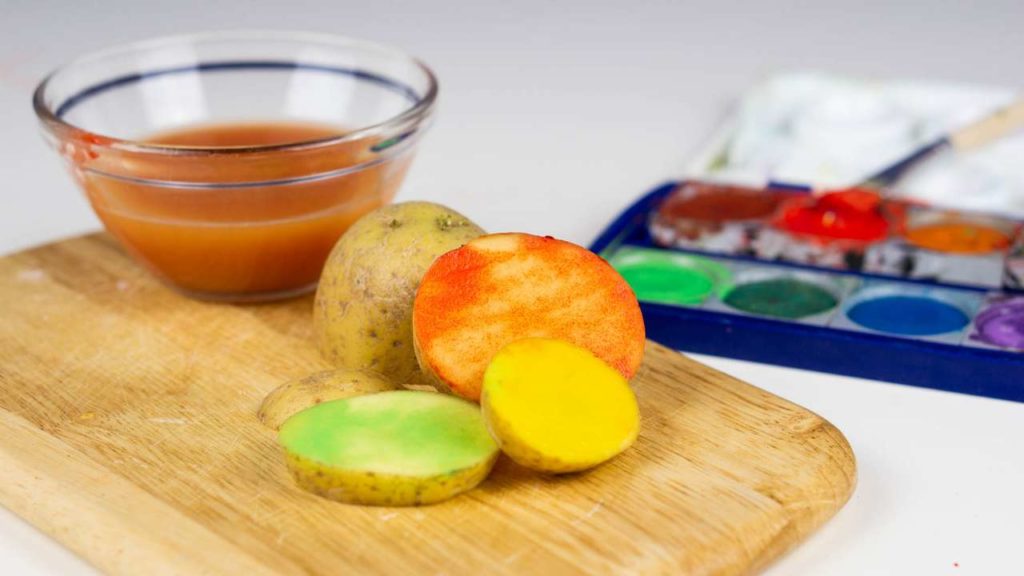 The only thing missing now is the color. But before you start painting the potato slices, it is advisable to cover the table with newspaper, cardboard, or something similar.
You can paint the potatoes with different kinds of colors. It is better to use water-based paints such as posters or acrylic paint to color these potatoes.
Make sure that the paint your using is non-toxic so that children can safely use the stamps.
Start Stamping
It is advisable not to paint the individual potato slices with too much color. The texture of the potato is not that visible when stamped if you use too much paint.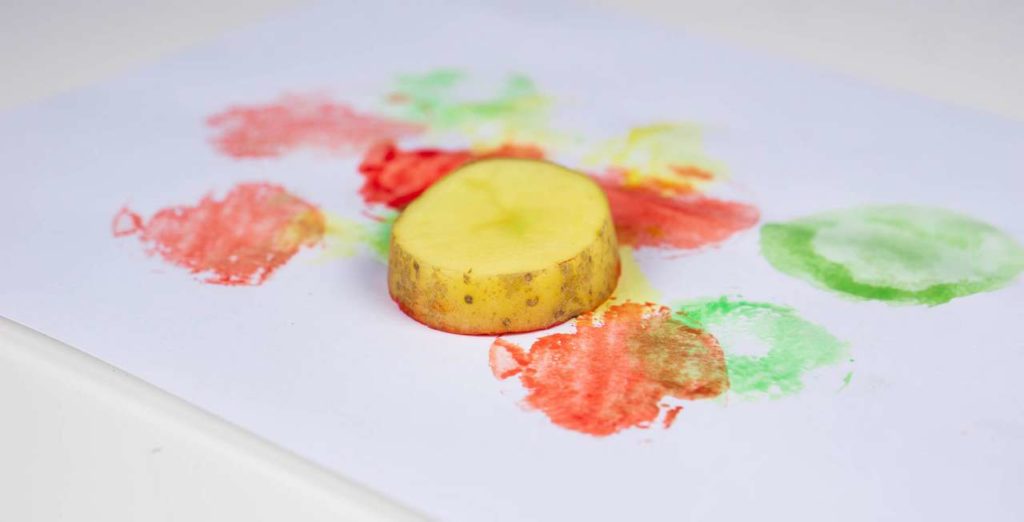 Here you can see the result of my first attempt. Over time, the stamping works better and better. Remember that practice makes perfect and it may take a lot of time
I hope you and the kids enjoy crafting and printing your work of art.
If you have any inquiries, please comment down below.
Click to rate this article
Click to rate this article