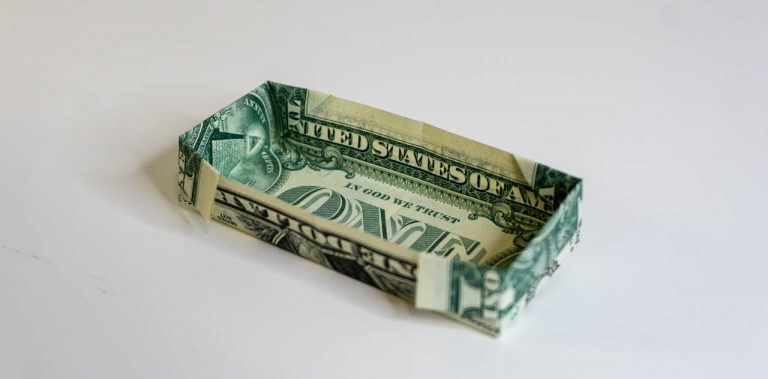 Introduction:
Making a box from a dollar bill can be simple and easy. With this origami tutorial below, you can have your own origami box to store simple trinkets such as pieces of jewelry and pins. You may also turn it into a thoughtful gift by turning it into a wrapper to give to someone special.
Difficulty Level: Easy
The first thing to do is make 3 horizontal crease marks. Do so by folding and unfolding along the dashed lines.
Fold the dollar bill lengthwise in half. Crease it well and unfold.
Bring the left and right edge to the center.
Fold all four corners of the dollar bill along each respective dashed line.
Fold twice on the inner edge of the left and right flap (second layer)
Bring over again the inner edge of the two flaps. It should overlap the corner fold made in step 4.
Lift outward the area around the four arrows.
Pull outward the left and right edge while pushing inward the top and bottom edge.
Lastly, mold the  the box by pinching the four corners.
Your cubic money box dollar origami is done! If you don't want to use a dollar bill, try using a different kind of rectangular paper to make your own one-of-a-kind box.
Click to rate this article