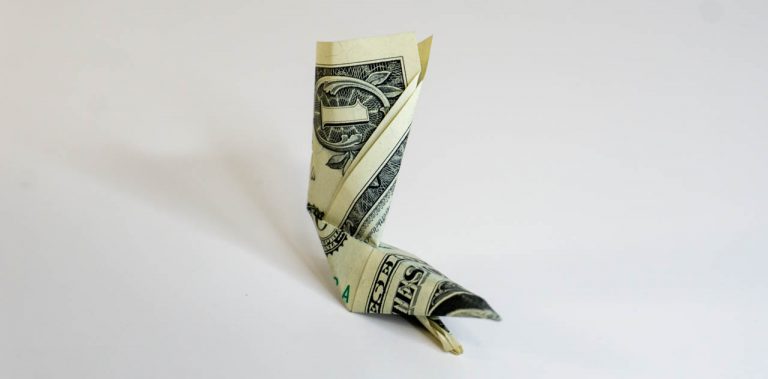 Introduction:
A fun origami activity to do is to make miniature versions of clothes. Using a dollar bill, you can create amazing origami such as these dollar bill boots.  Try making one piece of a boot first, then make another one to make a cute pair!
Diffivult Level: Easy
First, fold the dollar bill crosswise in half.
Then, fold it lengthwise. Fold it a bit farther to the center on the right side. Crease it well and the unfold.
Make two diagonal folds along the dashed lines. Bring both sides at the bottom.
As illustrated above, the right side should be shorter that the left side. Fold diagonally the left and right corners along the dashed lines.
Bring the left corner of the right side  diagonally upwards.
Again, fold the same corner diagonally upwards.
Bring the left part to the other side. Follow along the dashed line and direction of the arrows as illustrated above.
Bring the bottom layer to the top. The top layershould now be underneath.
Bring the top flap to the left side. It should now look like the next image. After that, flip it to the other side.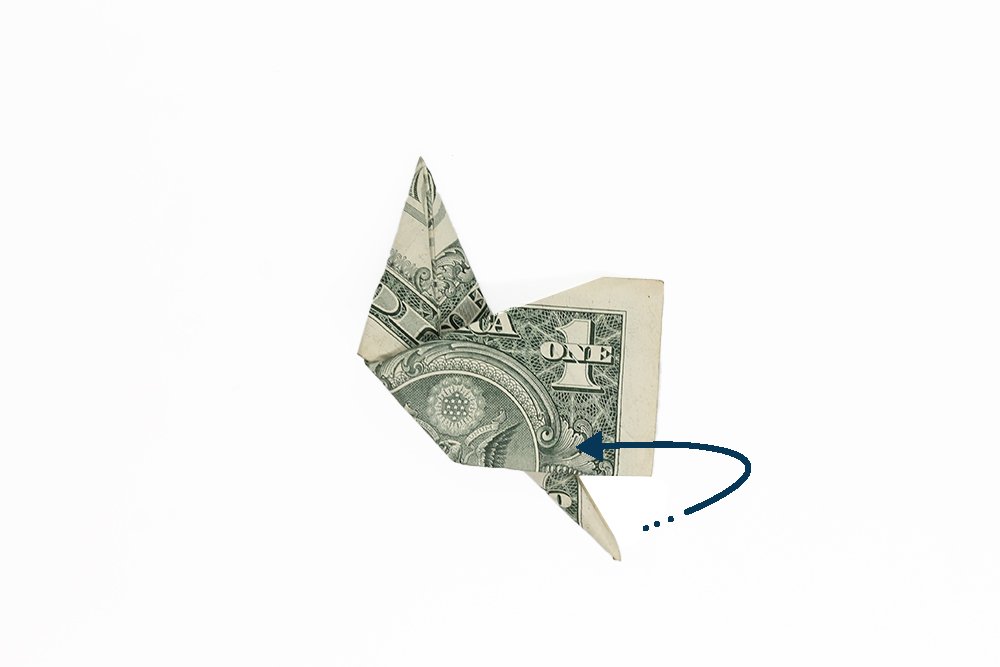 Tuck the bottom corner to the "pocket" of the top triangle.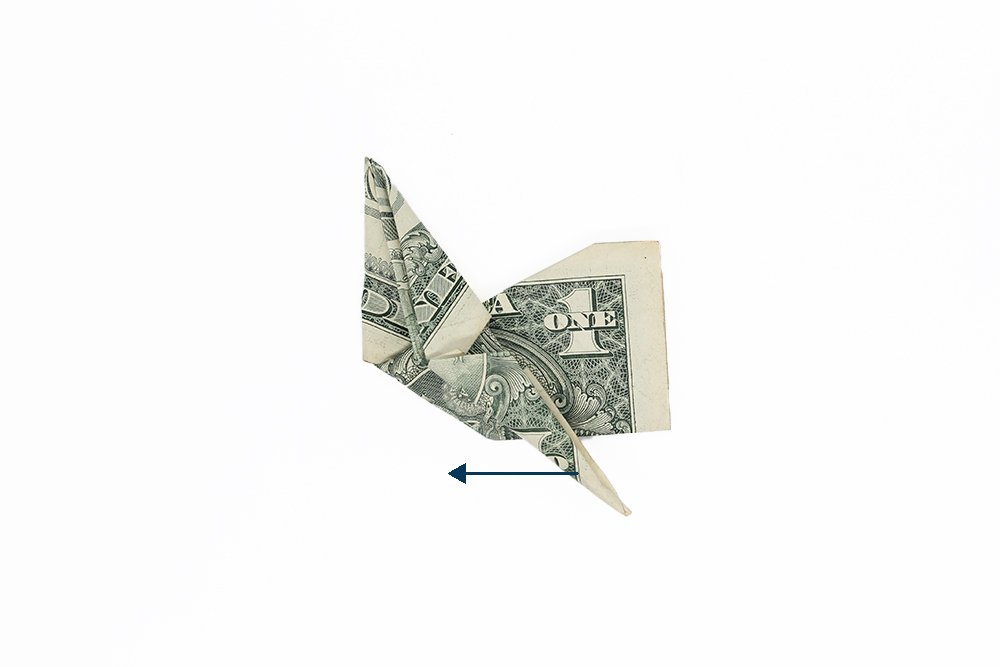 Open up the layers on the left side. insert your finger till the arrow to shape it into a tube.
Your Dollar Bill boot is finished!  Why not make another one to make a wonderful pair!
Click to rate this article