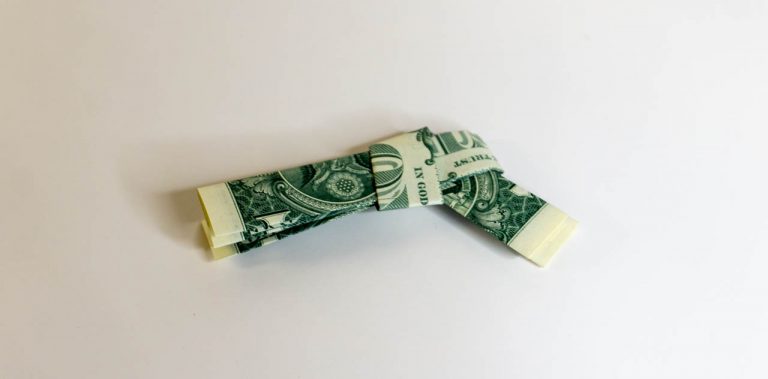 Introduction:
Create a miniature gun from dollar bills with this tutorial below. What's great about this paper gun is that it's not as dangerous as a real one and would make a cute toy to play with.  If you don't want to use dollar bills or you don't have some available at the moment,  then you may use two rectangular pieces of paper.
The first step is to make a middle crease by folding and unfolding the dollar bill crosswise in half.
Next, bring the top and bottom edge to the middle crease.
Fold the origami crosswise in half to make it slimmer.
Bring the right side to the left side of the dollar bill.
Make another one of this dollar bill model and hook model B to the outside of model A. Do not insert it in between the layers of Model A.
Once hooked, it should now look like the left image.  Tuck the ends of Model B to the inside of Model A. Tucking it will secure the paper gun.
Your origami gun is done! Make sure not to poke someone's eye out with this paper weapon!
Click to rate this article