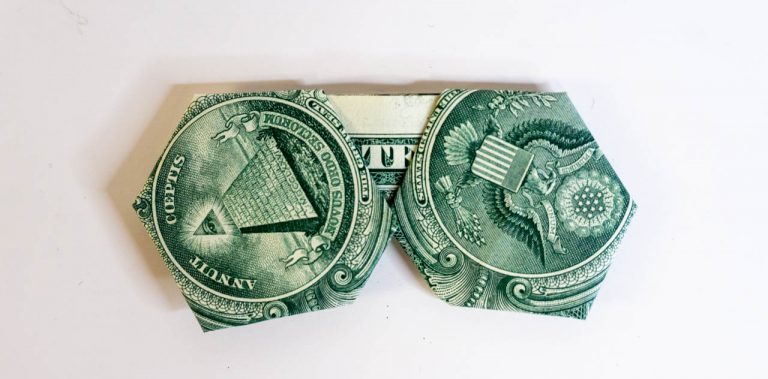 Introduction:
Creating these cool shades out of dollar bills is quick and easy. All you need is to read this guide from start to finish. Of course, you'll be needing a dollar bill or any rectangular piece of paper that has the same dimensions to make these origami sunglasses.
Kids and beginners will surely love this paper activity. It's a fun activity for kids to make, and it'll certainly get the kids' attention when you show them this cool sunglass fold.
Now let's get folding!
Fold the top and bottom edges of origami dollar bill sunglasses
Lay a dollar bill flat in front of you on a table you are comfortable working with. Then fold the dollar bill crosswise in half. Crease it well and unfold.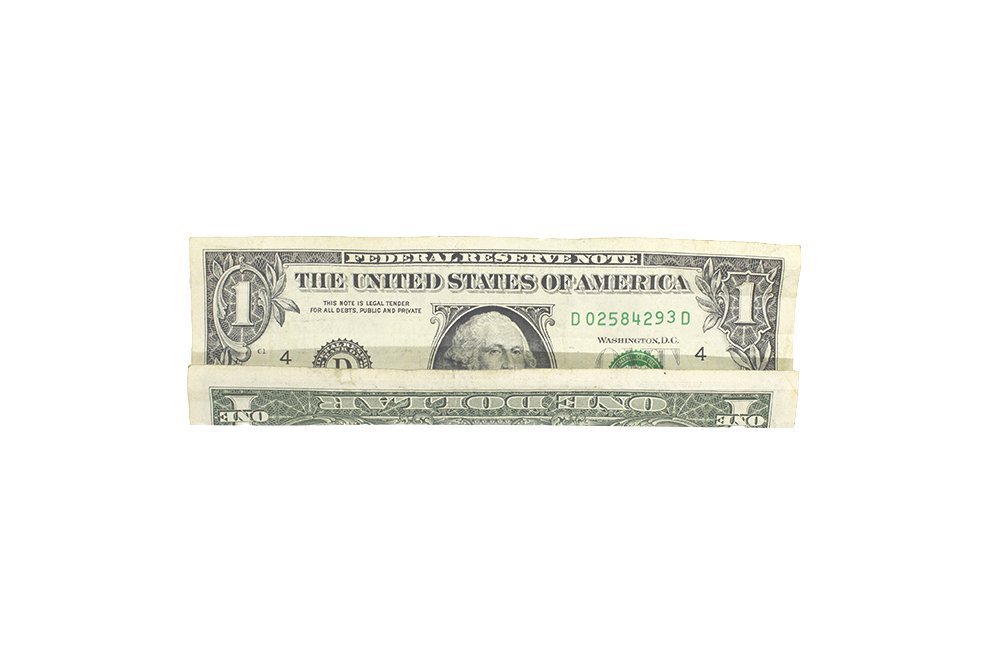 Bring the bottom edge upwards to the center crease line made in the previous step.
Lastly, fold the top edge of the dollar bill to the middle crease line. This strip of dollar bill will be the base of the sunglasses.
Fold the dollar bill Into a hexagon base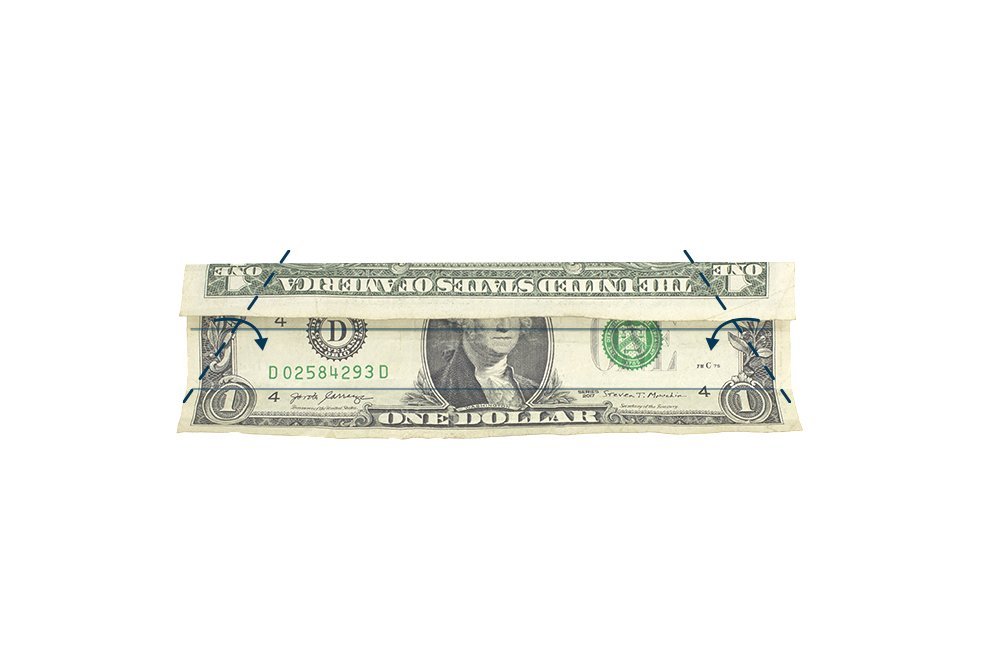 Unfold the bottom edge. Then, diagonally fold the top corners.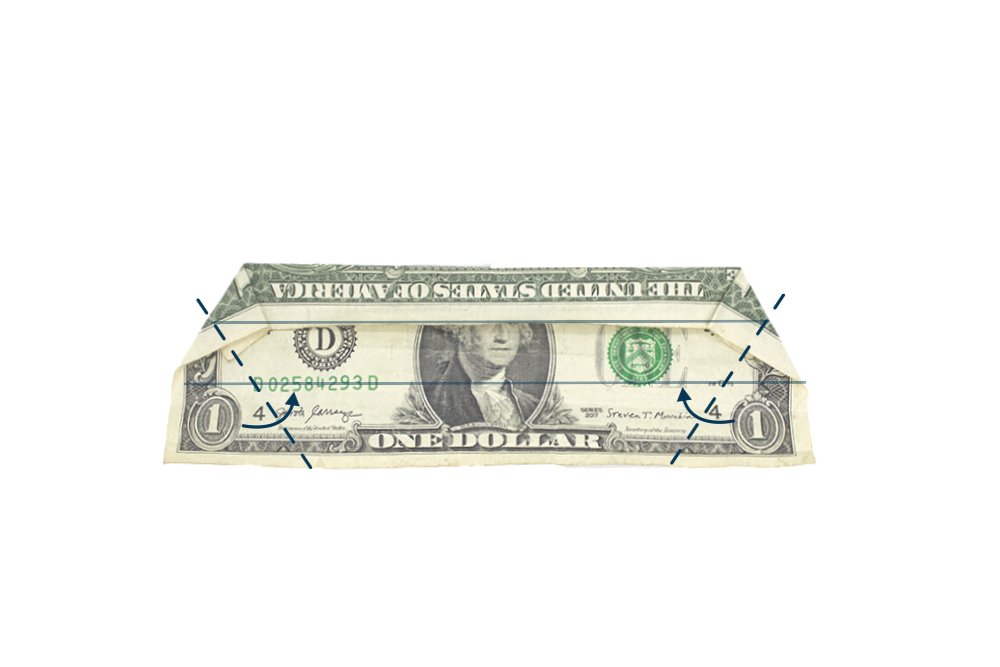 Your dollar bill should look like the image above. Make two more diagonal folds on the bottom corners of the dollar bill.
Once the bottom corners are folded, it should look something like this. Note that the diagonals fold on the top part and lower part are different.
Lastly, bring the bottom edge upwards to the middle. Cool, right? The dollar bill now resembles a hexagon. Now, it's time for the next set of steps.
Form the origami dollar bill sunglasses
Diagonally fold the left and right sides toward the middle. Keep in mind that the left and right top corners should meet in the middle once folded.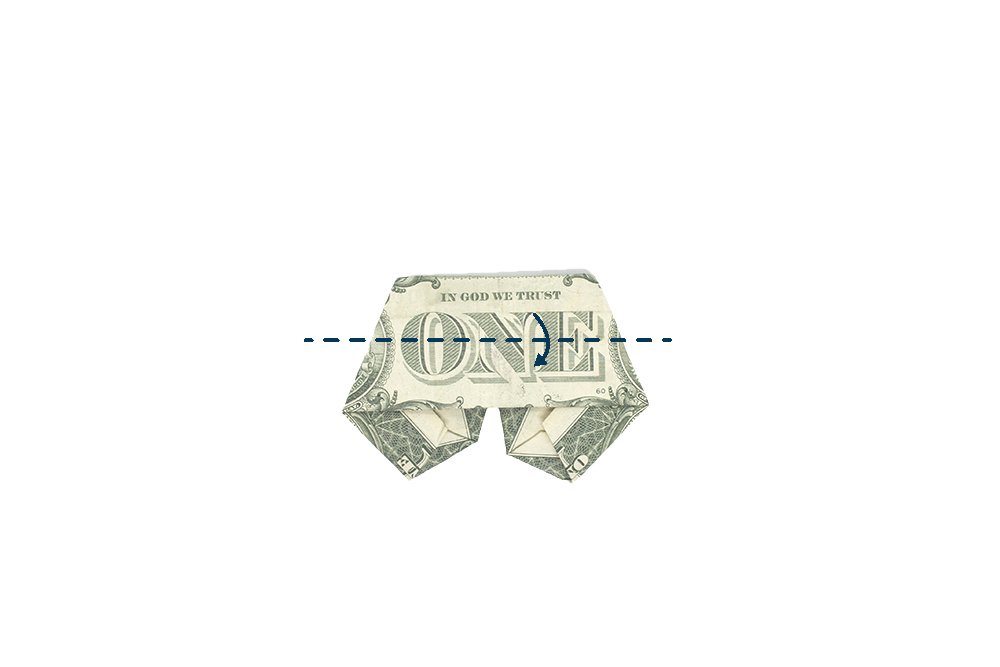 It's finally the shape of a pair of eyeglasses! Flip the dollar bill to the other side.
Shape the origami glasses by folding the top edge downwards to the back. Your origami dollar bill sunglasses is done! Check out more cool origami tutorials on the website!
Extra Tips
Make sure to apply enough pressure when making creases and folds. A dollar bill is quite thick.
Money does not tear easily but it is prone to get crumpled. Practice with fake money or a rectangular piece of paper first if you're planning to give the bill/s as a gift.
Remember, it is highly advisable that you should not cut, burn, staple, and/or iron banknotes. Handle it with care
Click to rate this article
Click to rate this article