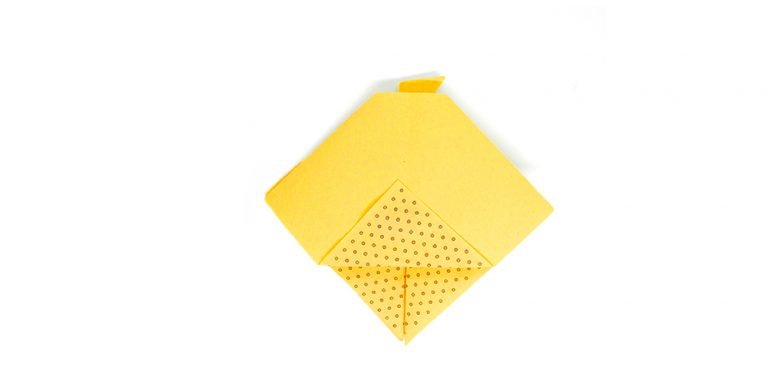 Introduction:
Children and origami enthusiasts will surely enjoy making and playing with this origami monkey mountain. Also known as a monkey climbing a mountain, the goal of this game is to lift the monkey to the top of the paper mountain. A piece of paper and a pair of scissors will be needed to make this.
Difficulty Level: Easy – Intermediate
Get a square piece of origami paper. If you will be using a single sided colored paper, face the colored side upward. Diagonally fold the paper along the lines and the crease well and unfold.
The second step is to fold the paper backwards along the dashed lines as illustrated above.
Simply collapse the piece of paper along the fold lines.
Keep on collapsing until it forms a square. It will help to bring together the bottom right corner to the top right corner.
Keep collapsing the origami until it looks like the left image. It will also help if you bring the top left and bottom right corners together. Once the origami looks like the left image, flatten it to form a square. This is the square base. Now rotate it into a diamond like the right image.
Cut off the top part of the piece of the origami paper. The small triangle will be the monkey.
Fold the outer flaps of the front and back side upwards.
As illustrated above, you now have the monkey which is the small triangle and the mountain which is the rest of origami piece. Place the monkey on the two bottom triangles.
To get the monkey to climb, pull the bottom triangles up and down.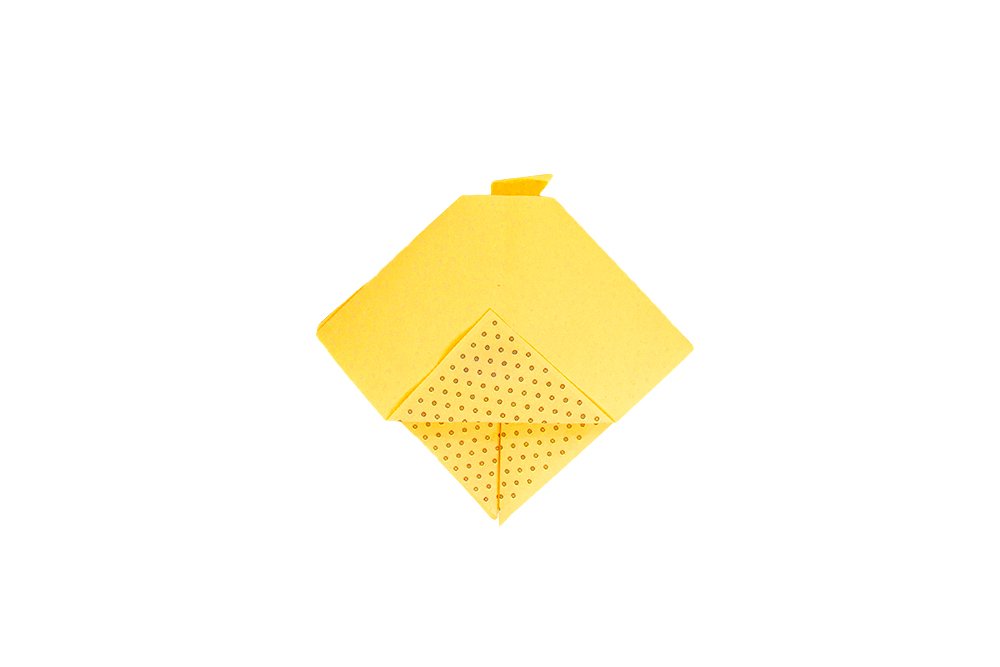 Your monkey mountain origami is done! Make some more and compete with your friends on who's the fastest to make the monkey reach on top.
Click to rate this article