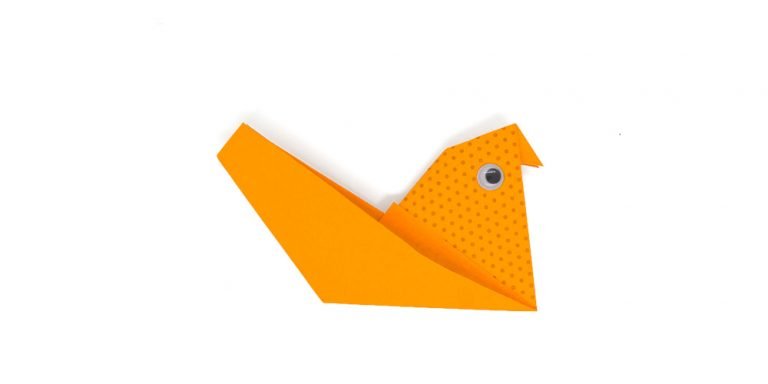 Introduction:
If you're familiar with the traditional chicken origami, this hen origami instruction is a much simpler version of that papercraft. A great origami activity for kids and beginners, making the hen origami only has a few steps and simple folds. Just follow the instructions below, and you can have your very own bird origami.
Difficulty Level: Easy
You will need a piece of square origami paper to make this hen origami. It is better to use a paper that has a color on one side. That way the body of the chicken will be the white part and then the rest will be the colored part once finished. Fold the left corner to the right corner. Crease the paper well and unfold.
Fold the left and right corners to the center crease line made from step 1.
Bring the bottom corner to the top corner of the origami paper. Follow the dashed line as shown.
Your origami hen should now look like this. Now, turn the paper around.
Fold the paper to the right along the middle crease line (dashed line).
Pry open the top right  corner, then push it down inside to the center the flatten. This will be the beak of the hen origami.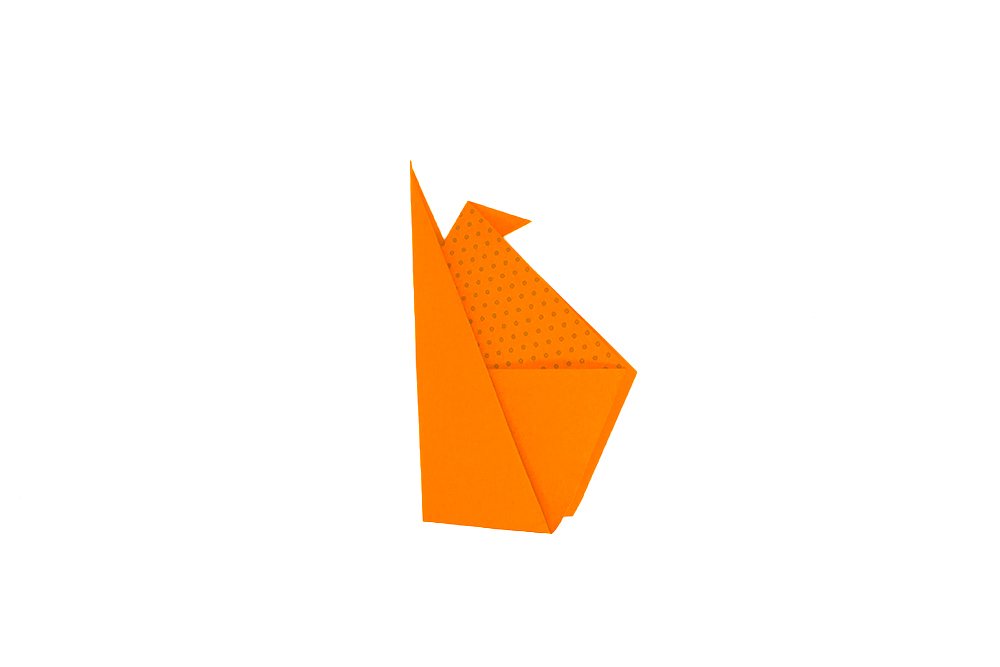 Keep pulling down the beak of the hen. Make sure to pull it to the right.
Push the left corner down in between the two sides of the paper.
Your origami chicken is done! Why not give it a friend by making another chicken origami.
Click to rate this article