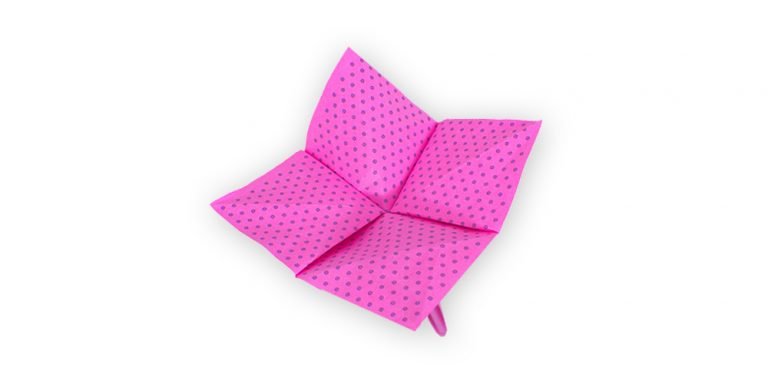 Introduction:
Origami flowers are beautiful paper crafts that can be made in many various ways.  For this origami instruction, we are going to make a simple flower origami called an origami cherry blossom. These paper instructions require only a few easy folds to make.
It is highly recommended to use paper that has a green color on one side to make this origami blossom. That way, it looks more aesthetically pleasing if the paper's green side will be the "stem" of the origami paper and the white side will be the flower.
Difficulty Level: Intermediate
Get a square piece of origami paper. Face up the colored side and diagonally fold the paper along the dashed lines.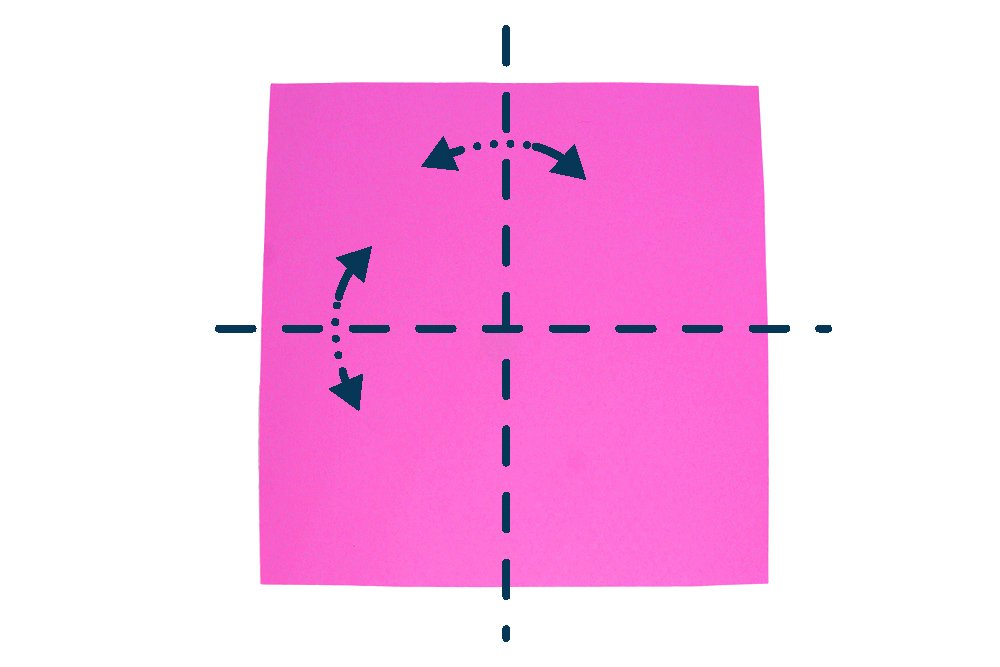 The next step is to fold the paper in half crosswise and lengthwise.
Form the square base by collapsing the paper along the crease marks made in steps 1 and 2. See the next step on how to make it into a square with ease.
Hold the top right corner and the bottom left corner. Bring these two corners together.
Keep on collapsing the origami until it looks like the left image. It will also help if you bring the top left and bottom right corners together. Once the origami looks like the left image, flatten it to form a square. This is the square base. Now rotate it into a diamond-like right image.
Fold the left and right corners to the middle crease. Fold the top layer ONLY.
Turn the paper to the other.
Turn the origami paper to the other side.
Repeat step 6 on this side. Bring the side corners to the middle crease line.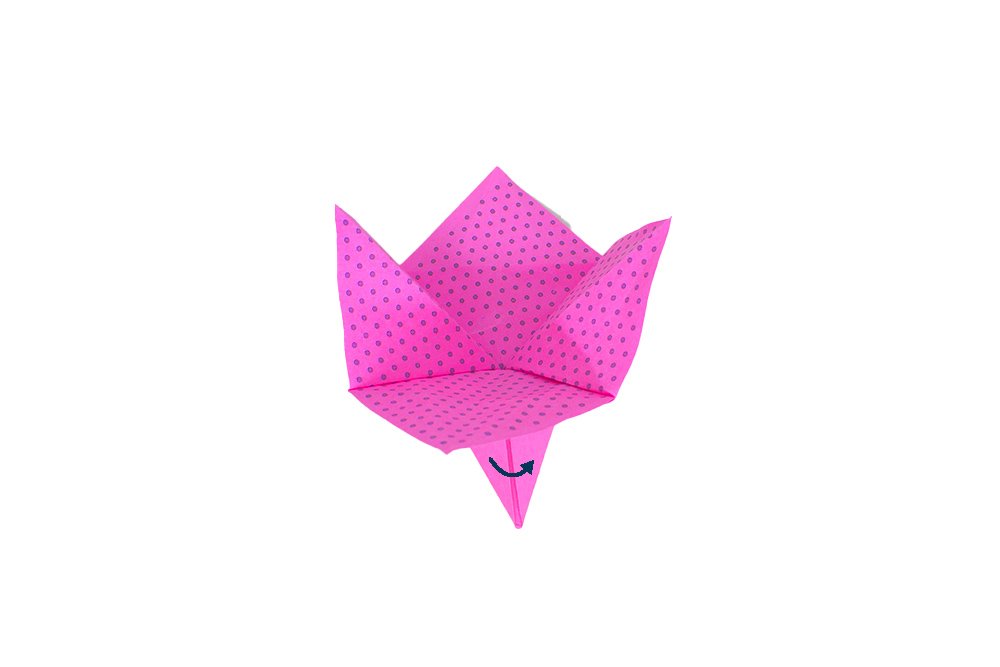 This will be the stem of your origami flower. Make crease marks along the dashed line by folding the bottom corner upwards then unfolding it after.
Pry open the front and back. The side petals should open up as well.
Fold the stem in half backward. Fold along the crease mark made in step 9.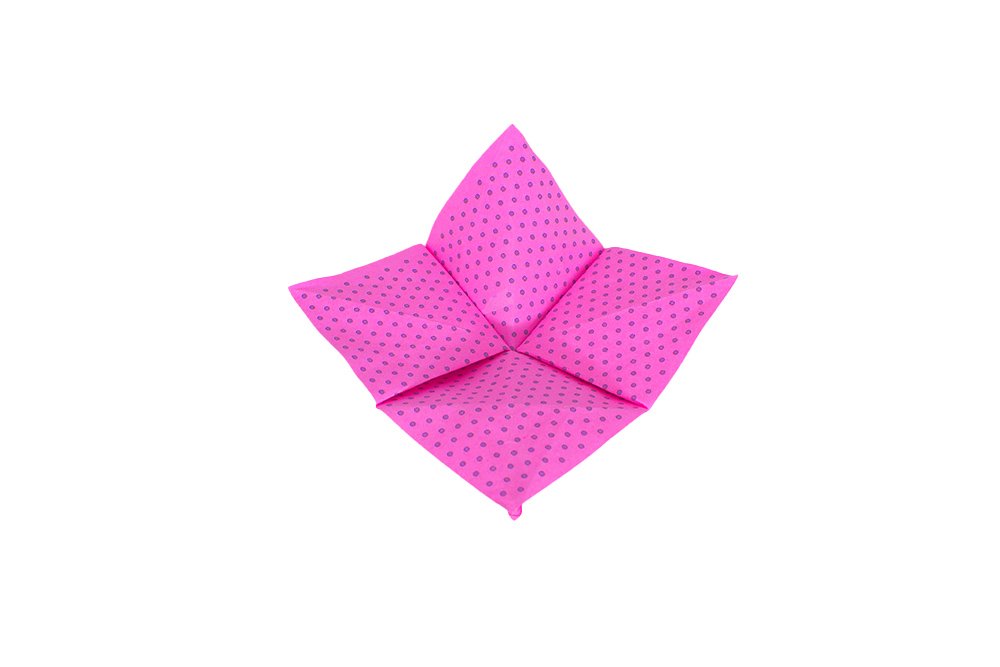 Your origami cherry blossom is done! Make different kinds of origami flowers from our catalog, and have fun!
Explore beautiful ways to make an origami flower here!
Click to rate this article