Introduction:
Also known as wishing stars, the origami lucky star is a fun and easy activity you can do on your spare time. The reason why it is called like that is because it is believed in some Asian countries that making a specific amount of these can bring you good fortune. For example, making 365 pieces of stars can bring a prosperous year and creating 999 stars can mean everlasting love for couples.
To make a piece of this, you will need a thin strip of paper.  You can  buy these strips of paper from a craft store or you can make your own. Make sure that the strip should have a width and length ratio of 1:13. Once you have finished one origami lucky star, you can make a lot more and store it in a bottle for a nice decoration!
Create the knot base of the origami lucky star
Start with a strip of paper.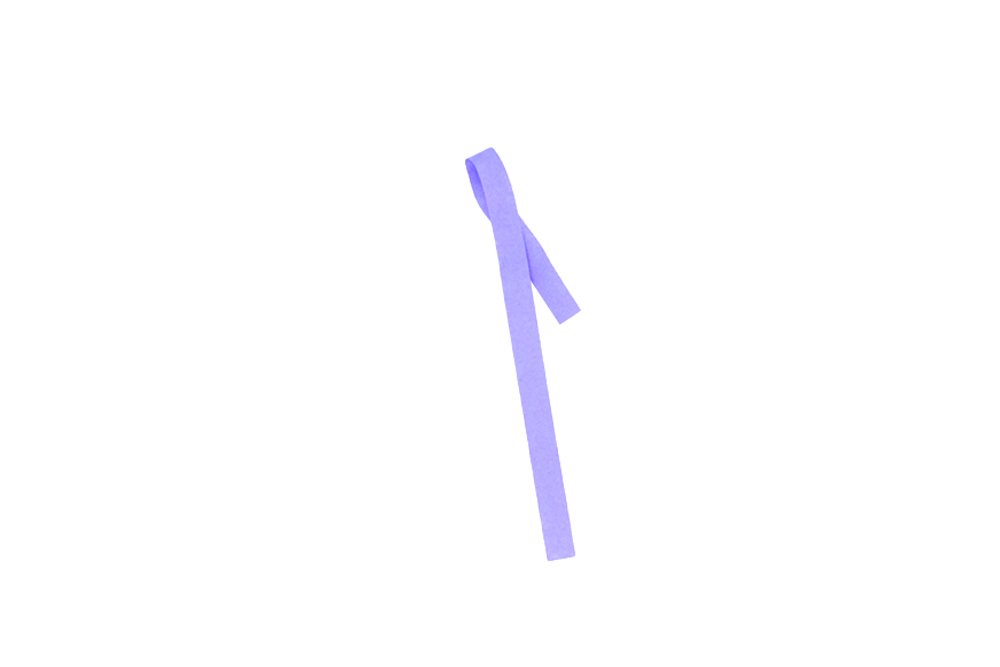 Fold the top portion of the strip of paper to the back. Loosely tie the strip into a knot.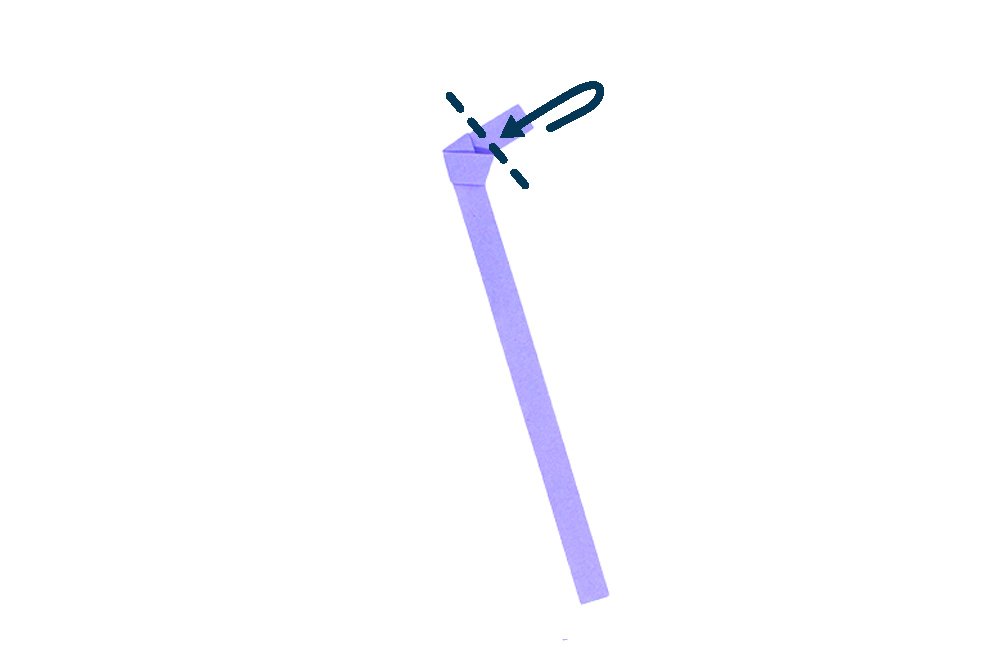 Fold the end along the dashed lines. Crease the paper well and insert it inside the knot.
Shape the strip of paper into a star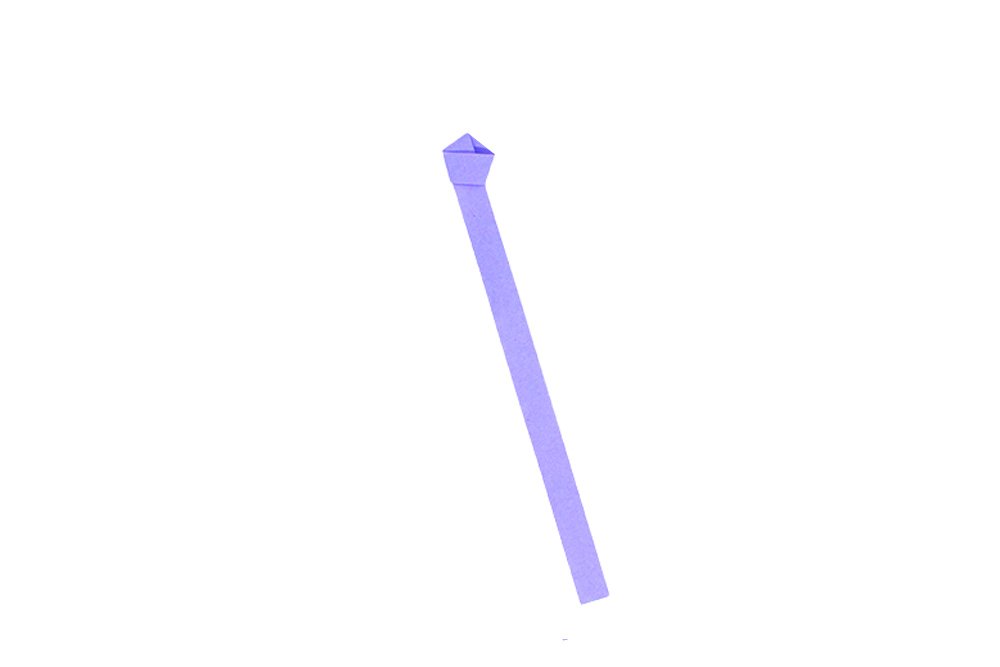 Wrap around the end of the opposite flap to the knot made. Keep wrapping the opposite flap to the pentagon-shaped knot until there's an inch of the strip left.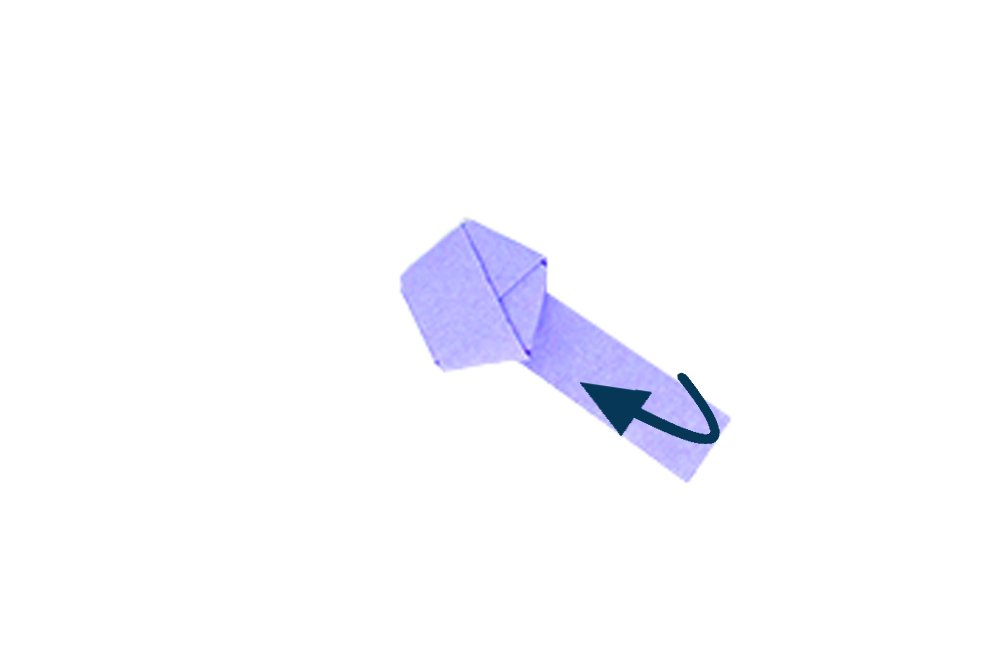 Make sure you retain the shape of the pentagon. Once there's only an inch of strip left, insert the end strip inside one of the pockets of the knot.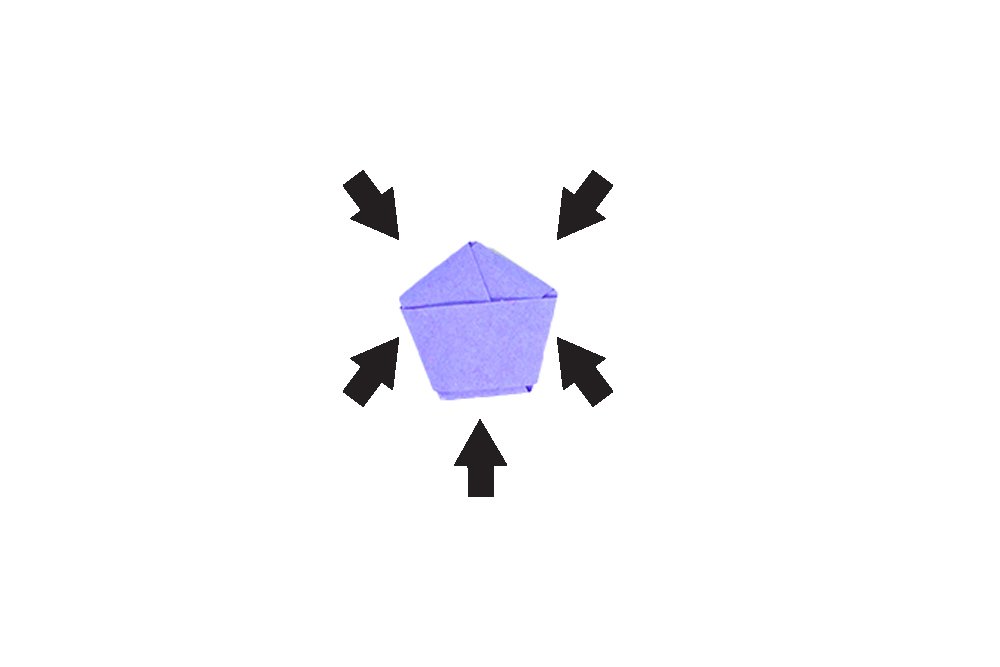 Push the middle of each edge with a fingertip. This will form the shape of the star.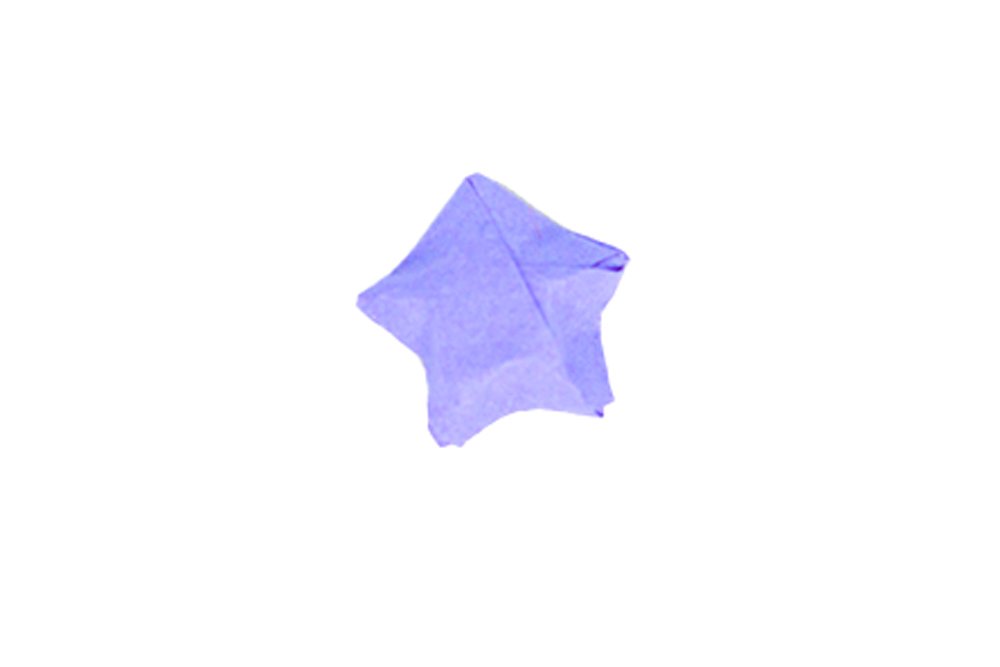 The origami lucky star is done!
Extra Tips
What to with these stars? Give them as gifts or use them as decoration! These paper stars are usually stored in transparent containers and offered as presents or decorations. You may put them in any nice-looking glass bottle and give it to someone special. Don't forget to embellish it with a ribbon!
You could also use these stars to write small messages. Before folding it into a star, write a short but sweet message on the paper first!
Use a thicker strip of paper to make a bigger star. Just make sure the strip has a 1:13 ratio. The bigger the paper, the bigger star you can make. A bigger strip of paper is better to use if you plan to teach this craft to kids.
Have fun, and show this fold to other people as well . Sharing is caring!
We have a dozen of paper tutorials of stars, check out our other easy step-by-step instructions that you can learn here!
Why not use this craft to make a paper Christmas Tree? You can stick this star on top of this tree tutorial here.
Click to rate this article
Click to rate this article