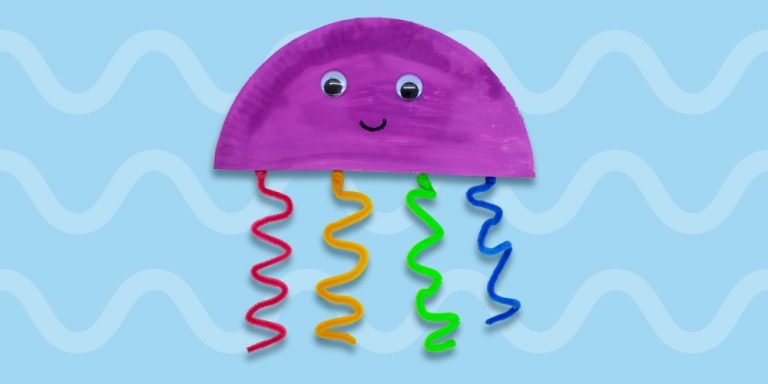 Introduction:
Create a super cute paper plate jellyfish out of pipe cleaners. This craft is great because it's a perfect activity for beginners, toddlers, and pre-schoolers because it's super easy to make. Once finished, they can decorate the jellyfish however they like with the coloring materials of their choosing.
Swipe up to Scroll
Tools
Paintbrush
Scissors
Marker
Hole puncher
Supplies
Paper plate
Paint
At least 4 pieces of pipe cleaner
Googly eyes
Glue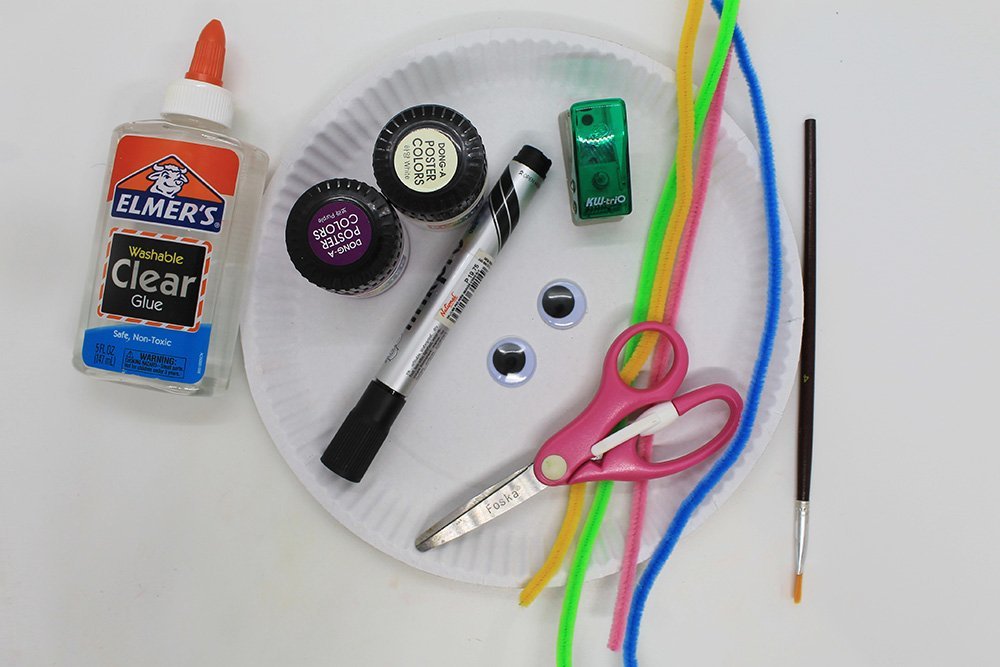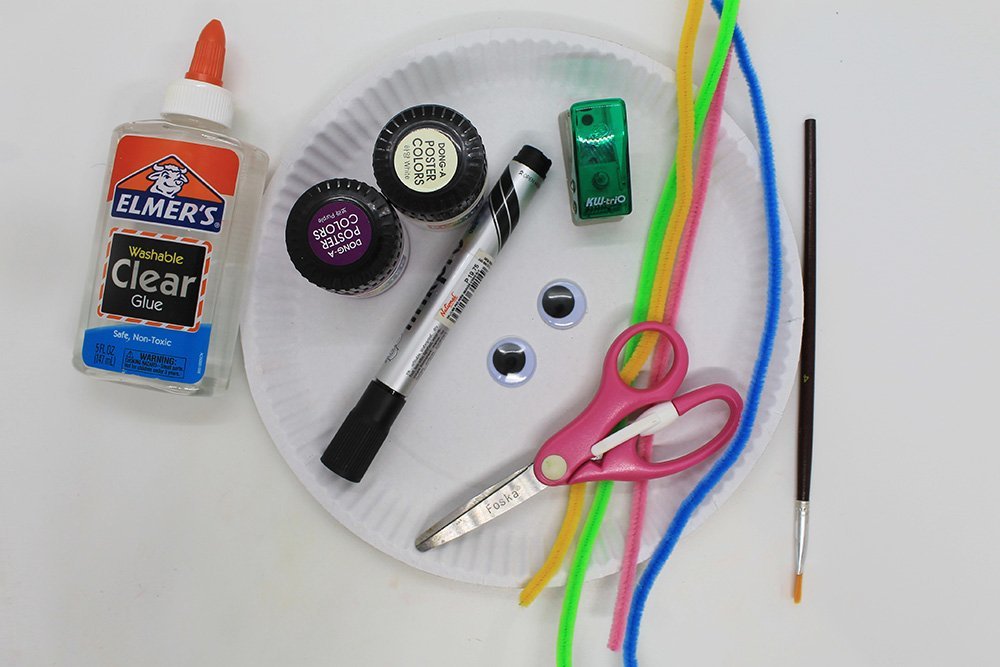 Color the body of the paper plate jellyfish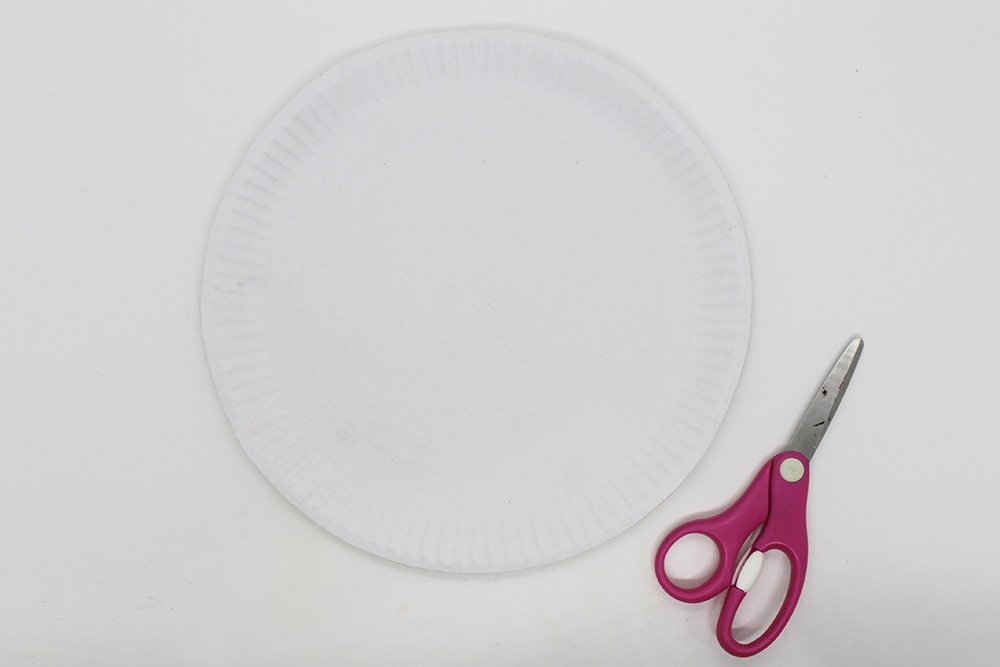 Cut a paper plate in half.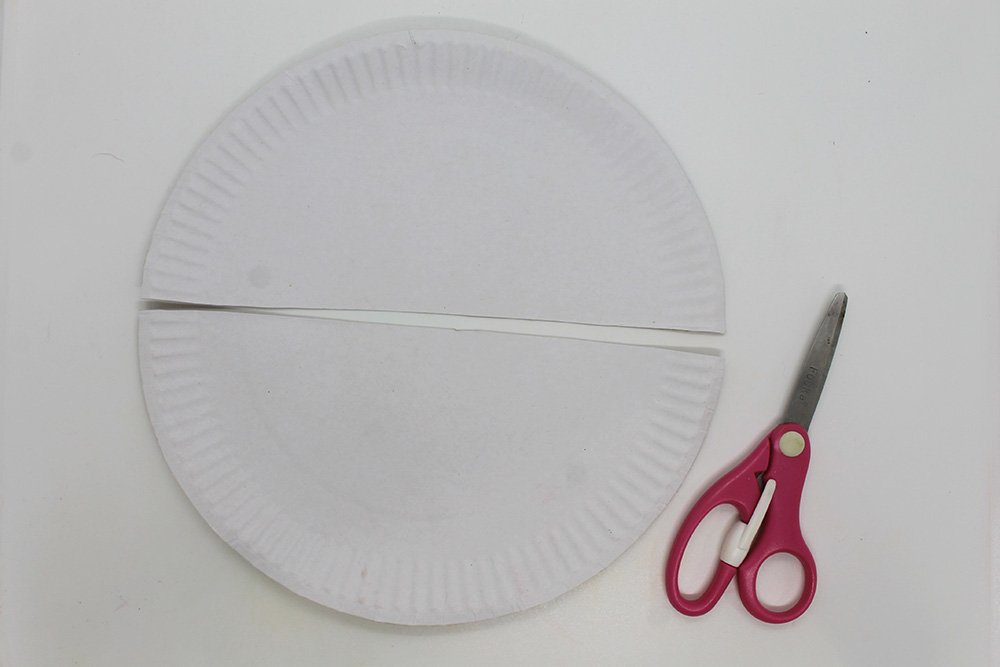 Once cut, you have 2 half-circle cutouts. Set aside the second one.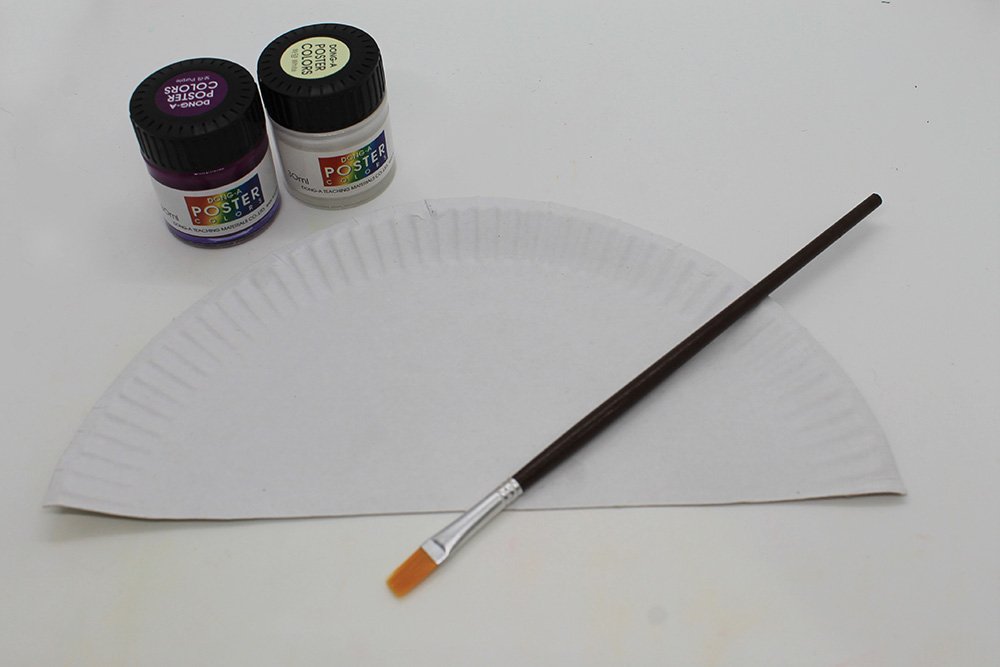 Paint the paper plate with the color of your choosing. For this jellyfish, we chose a light purple shade. We mixed purple and violet to color the body of the jellyfish.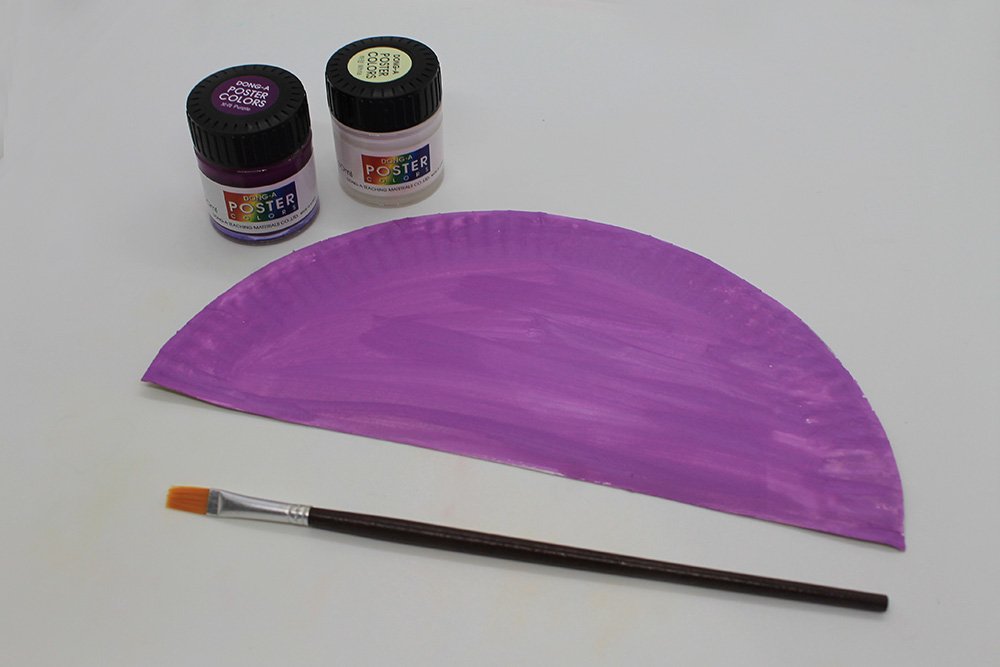 The body of your paper plate is done! Set it aside to dry.
Attach the tentacles to the paper plate.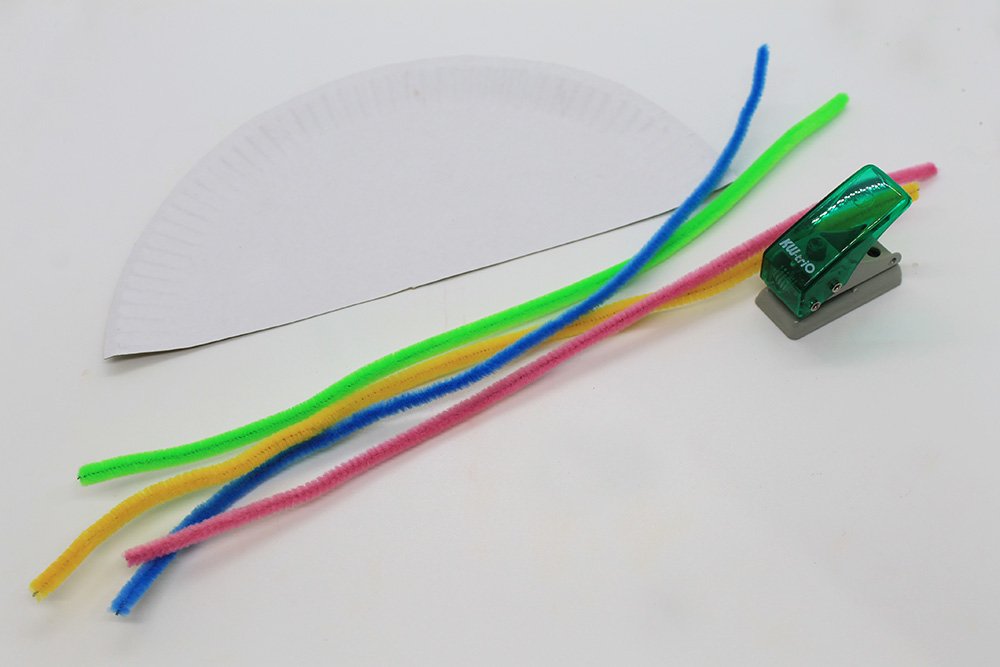 Grab some 4 pipe cleaners, a hole puncher, and the other half of the paper plate.
Punch four holes on the straight side of the paper plate.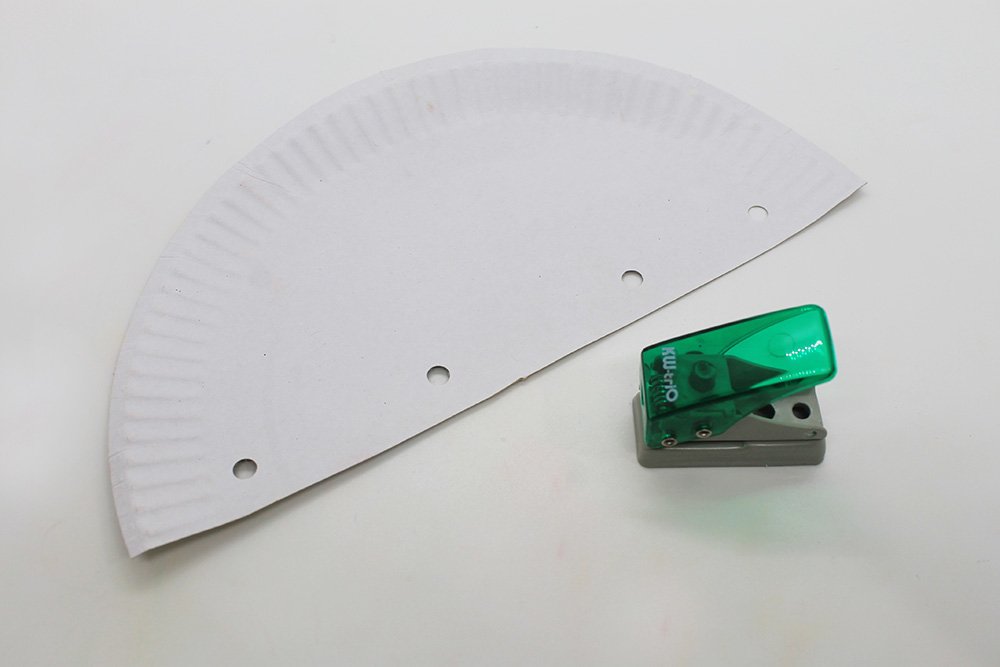 Use the picture above as a guide on where to punch the holes.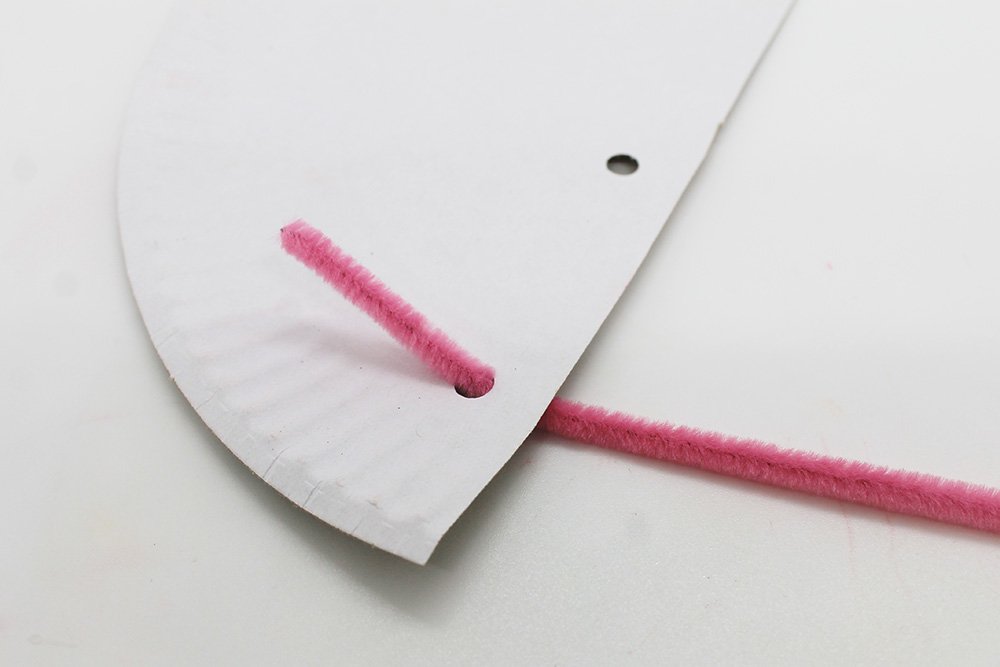 Insert one of the pipe cleaners into the hole made from the puncher.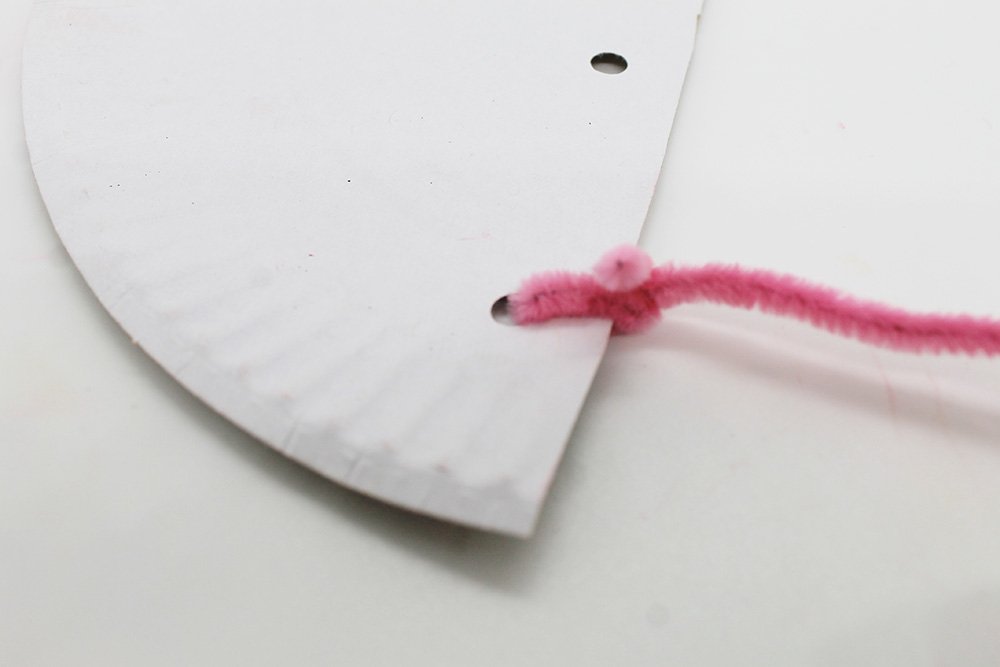 Secure the pipe cleaner by twisting the end or by tying a knot.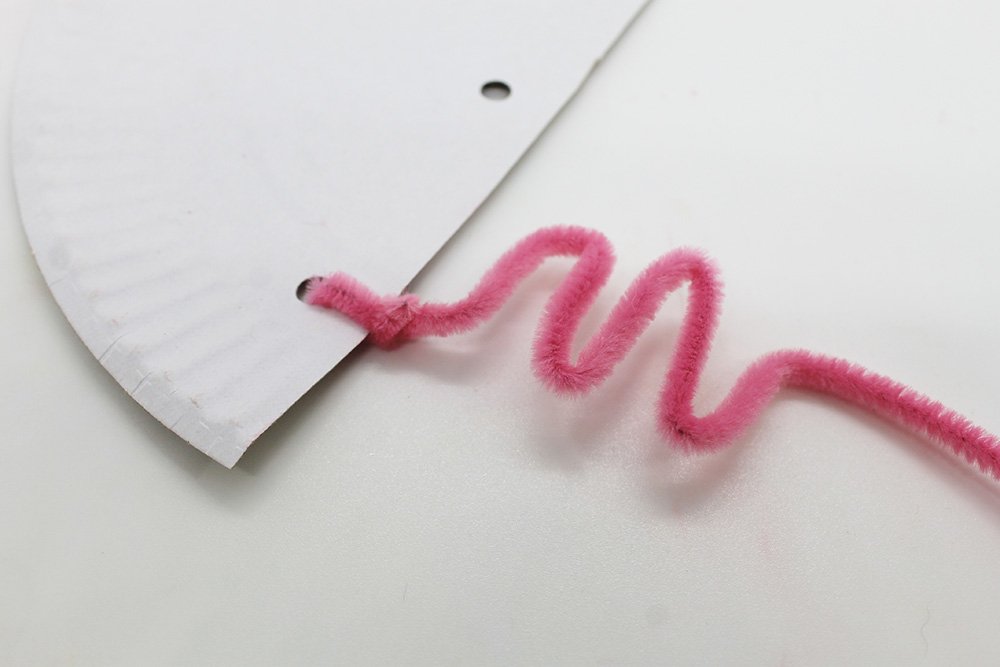 Bend and mold the pipe cleaner into "waves" to resemble tentacles.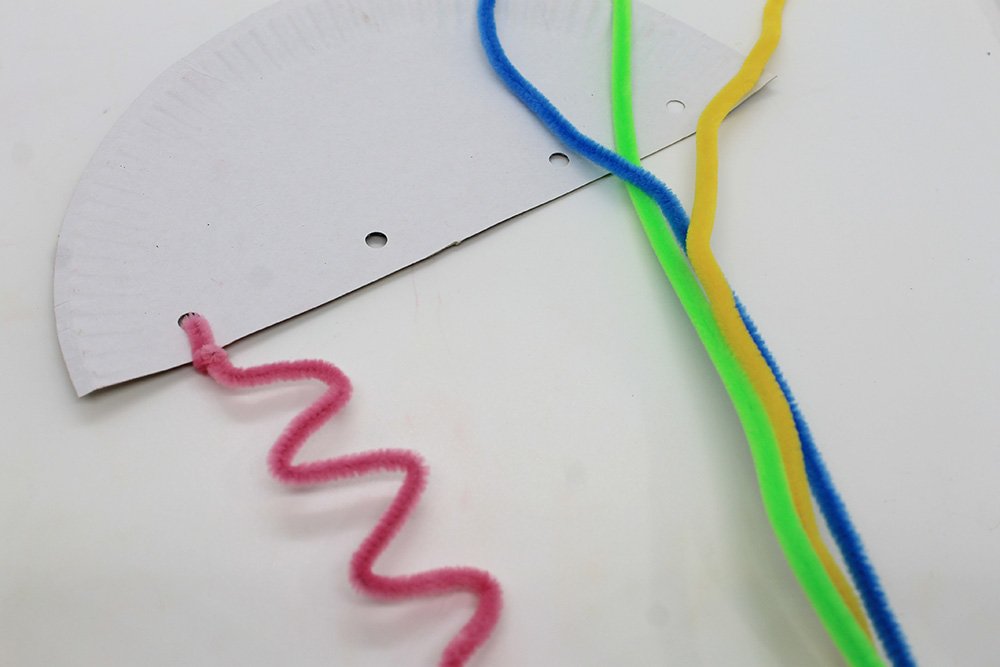 Repeat the process on the other pipe cleaners.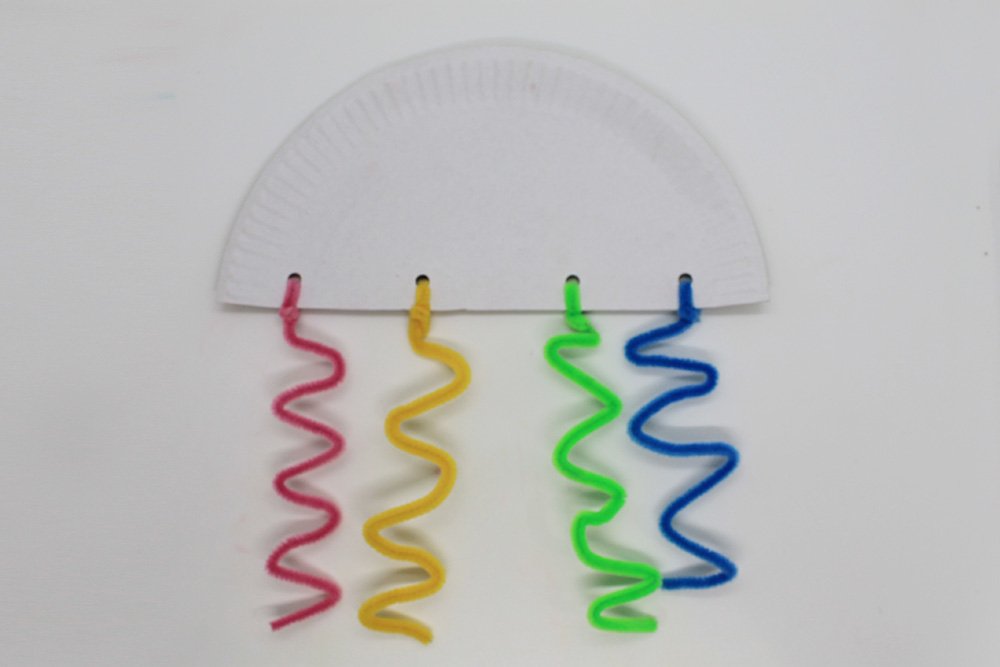 It should now look like the picture above. You should at least have 4 tentacles.
Assemble the body of the jellyfish
Get some glue and the colored paper plate you made beforehand.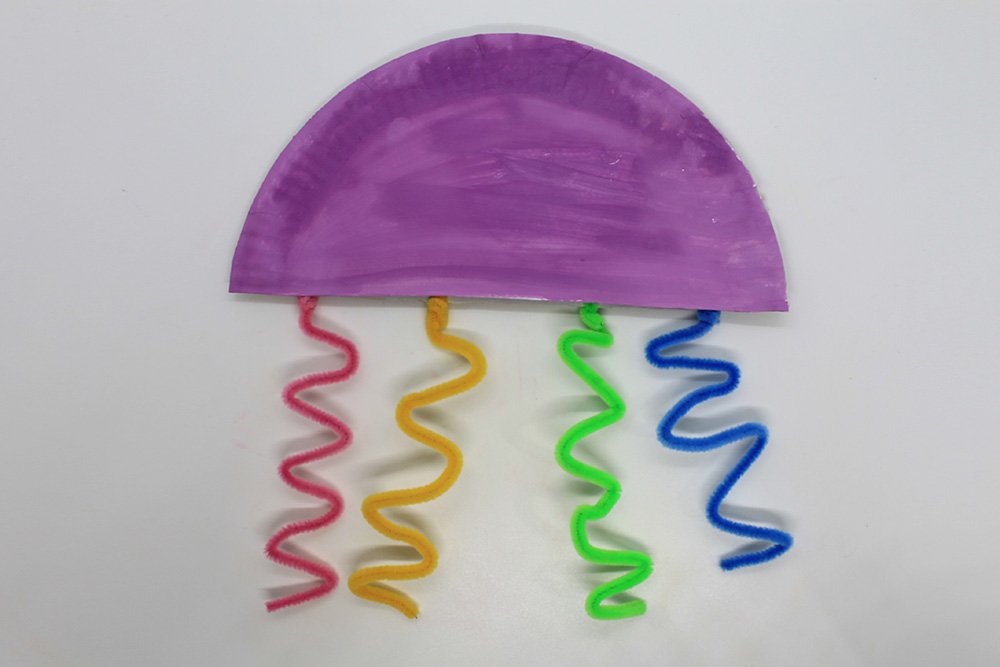 Stick the colored paper plate on top of the paper plate with tentacles. If you do this method, the knots and holes made to attach the tentacles are invisible.
Attach some eyes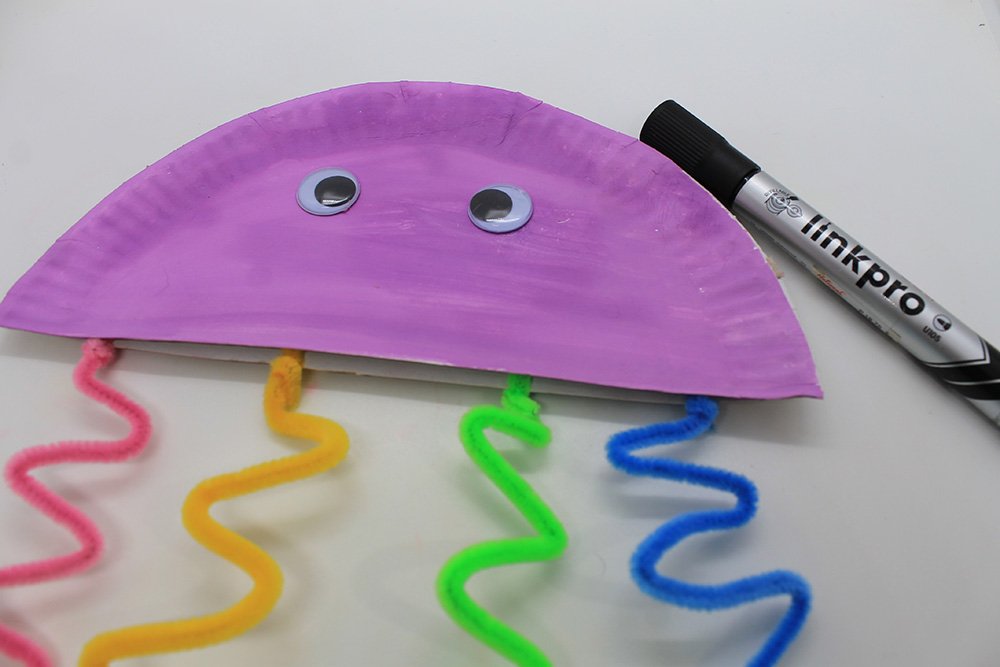 Stick some googly eyes on the paper plate jellyfish and give him a smile by drawing it a mouth using a marker. If you don't have googly eyes, you may draw the jellyfish some eyes.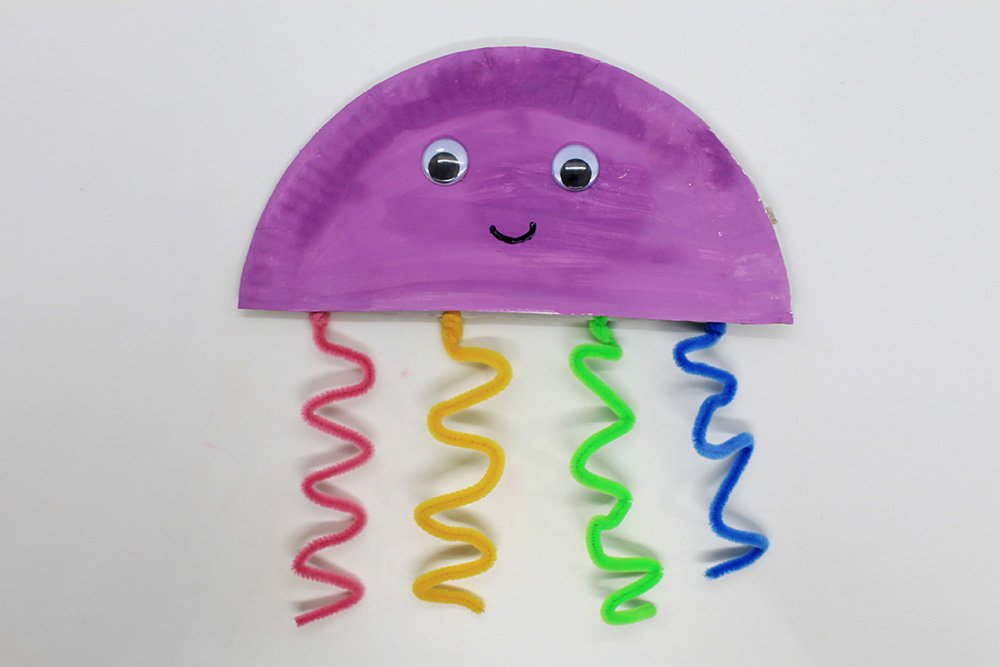 Your super adorable paper plate jellyfish is done!
Extra Tips
Try different combinations of colors!
Click to rate this article
Click to rate this article