Introduction:
Learn how to make a paper plate watermelon fan with our simple instructions below. A "cool" craft this summer, preschool kids will surely enjoy making this super easy art activity.  Once finished, it may be used as an actual fan to keep cool, especially during the hot season.  It can be also used as a wall decoration.
Swipe up to Scroll
Tools
Supplies
Paper Plate
Red, green, and yellow-green/ light green poster paint (you may use other materials to colors such as markers and crayons
Glue
Popsicle Stick
Black buttons
Paint the edges green
Paint the outer edges with light green or yellow-green paint. Follow along the dotted line as shown in the image above.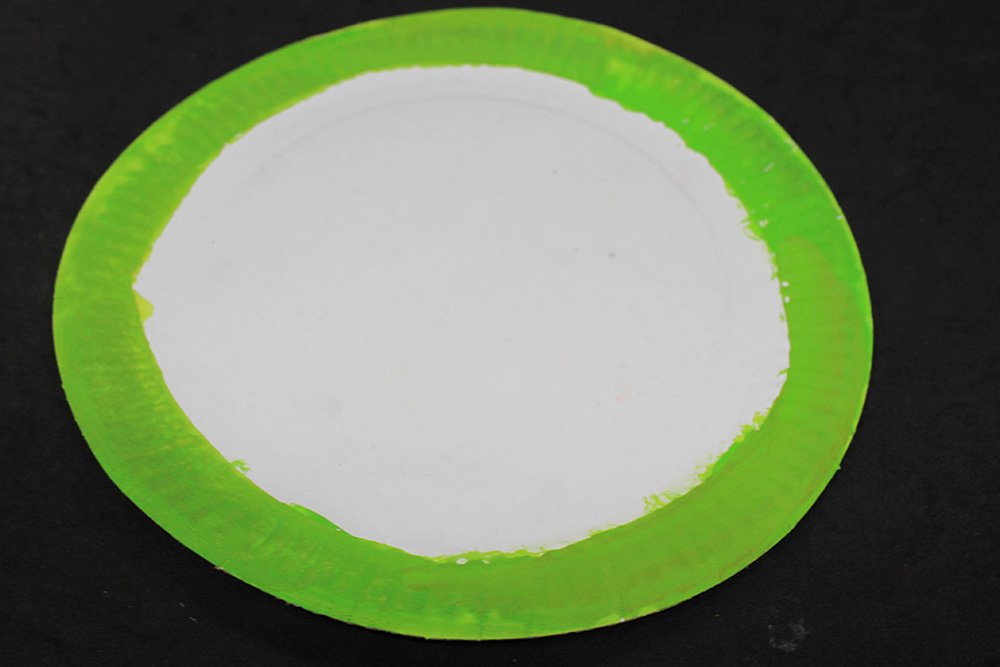 It should look something like this once painted. Set it aside for a bit to dry before continuing to the next step. This will be the rind of the watermelon.
Add some pattern to the rind/skin of the watermelon
Paint some zigzag lines around the green painted area. See sample image above. Use a thin brush to make thin zigzag lines.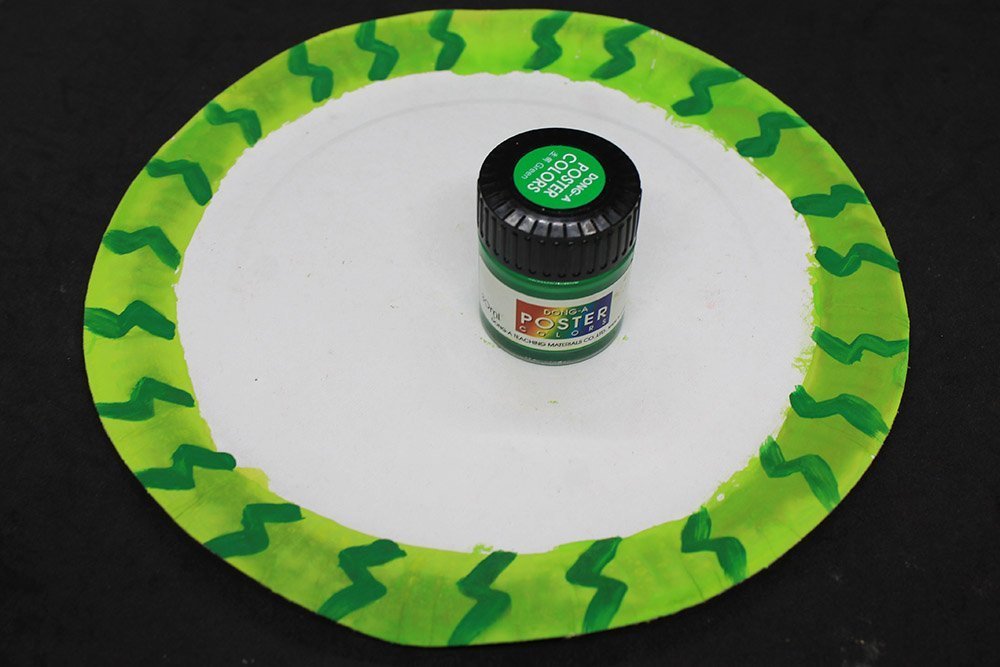 Once finished, it should look like the sample image above. It is up to you (or your kids) on how you want to decorate the skin of the watermelon.
Color the center part of the watermelon
Color the inner circle (white space) with red.
Fun fact:The fleshy part of the watermelon comes in different colors. Besides red, some are on the yellow, orange, and light green sides. Choose what color you want for your watermelon!
Fold the watermelon in half
Mountain fold the watermelon in half. To make a mountain fold, fold the top part of the paper plate to the back.
Once folded, it should look something like this.
Attach a popsicle stick to the paper plate watermelon
Grab a popsicle stick and some glue.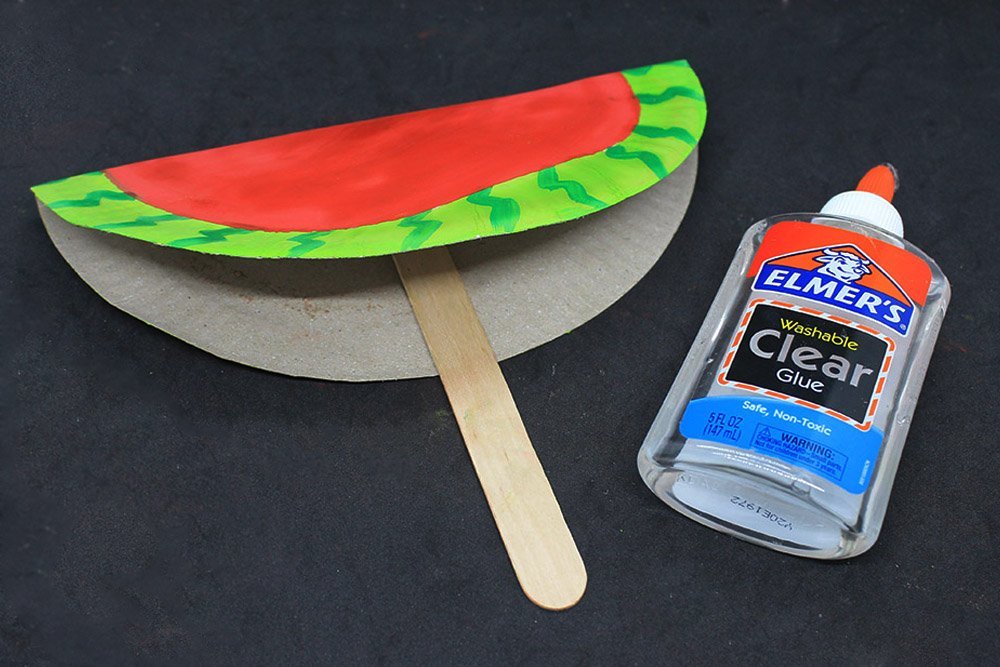 Insert the popsicle stick inside the overlapping layers of the watermelon. Stick it at the center using glue.
So that the popsicle won't move, glue the edges of the watermelon paper plate together.
Stick some "seeds" to the watermelon
Grab a few black buttons and stick them on the red part of the watermelon. These will be the "seeds" of the watermelon.
Besides buttons. you may use actual watermelon seeds, black paper cut into circles, or even black sequins.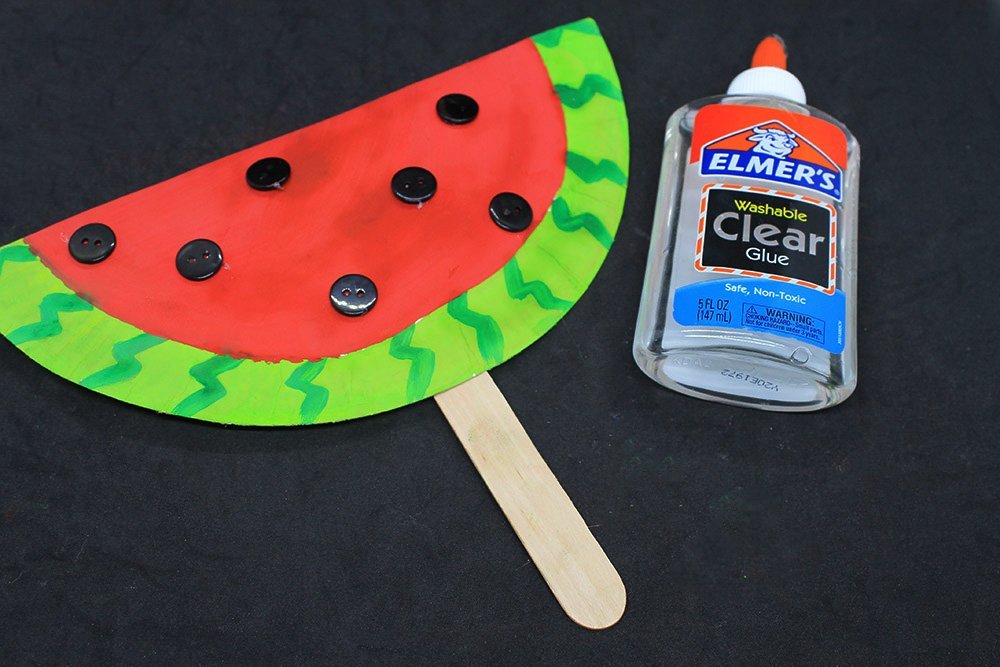 Do the same on the other side.
The paper plate watermelon fan is done!
Use it to cool off during the summer or stick it to a wall to turn it into an awesome decoration.
Click to rate this article
Click to rate this article