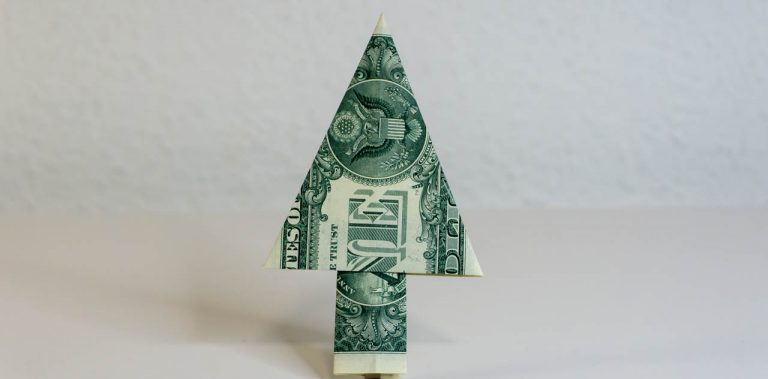 Introduction:
Welcome to the guide that will show you how to fold a dollar bill into a pine tree! It's an easy guide and once you start following the steps below you'll be surprised at how fast you could make a dollar origami tree!
It's also beautiful to look at. It's one of those of folds that can make a person appreciate the art of folding even though it is not a complicated fold.
Anyways, hope you enjoy this guide. And oh, don't forget to show your friends or family the dollar tree once you're down.
All you need is a dollar bill.
To make this pine tree, all we need is money! Specifically a US dollar bill. Money is often used as a medium of exchange—a measurement of wealth. But for an artist, it is material they could use to create something and show their self-expression through art. A dollar bill is a fantastic medium because you can strategically fold money to almost any figure a man can imagine.
But what makes a dollar bill so unique and so different from using just a regular piece of paper when making origami
Dollar bills are made from cotton, making them a lot more durable than regular paper.  Known for having a lifespan of around six and a half years, dollar bills can withstand a lot of folding without severe tearing. Also, it has value. A "fiat money" is worth something which you can use to exchange goods/services. So if you're planning to fold this into an origami figure, please handle it with utmost care.
Don't have a dollar bill? No problem.
You may get a different currency of a paper bill or cut a piece of paper into a rectangle. A dollar bill is approximately 2.6 inches x 6.1 inches. Cut a piece of paper with that measurement or any paper with a 1:2.35 proportion.
Create the base of the money tree
Lay a dollar bill flat in portrait position on a table. It could also be a different type of paper but the dimensions must be similar to the dollar bill.
Then fold it in half vertically.
Unfold the dollar bill after folding it in half.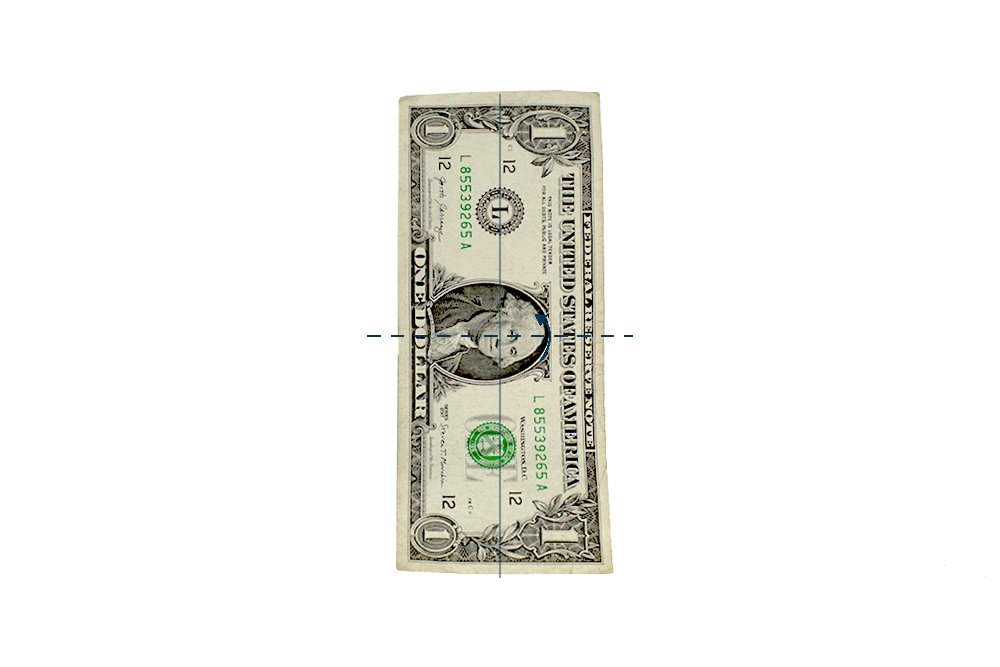 Then fold it in half again. But this time fold it horizontally.
Form the Trunk of the Tree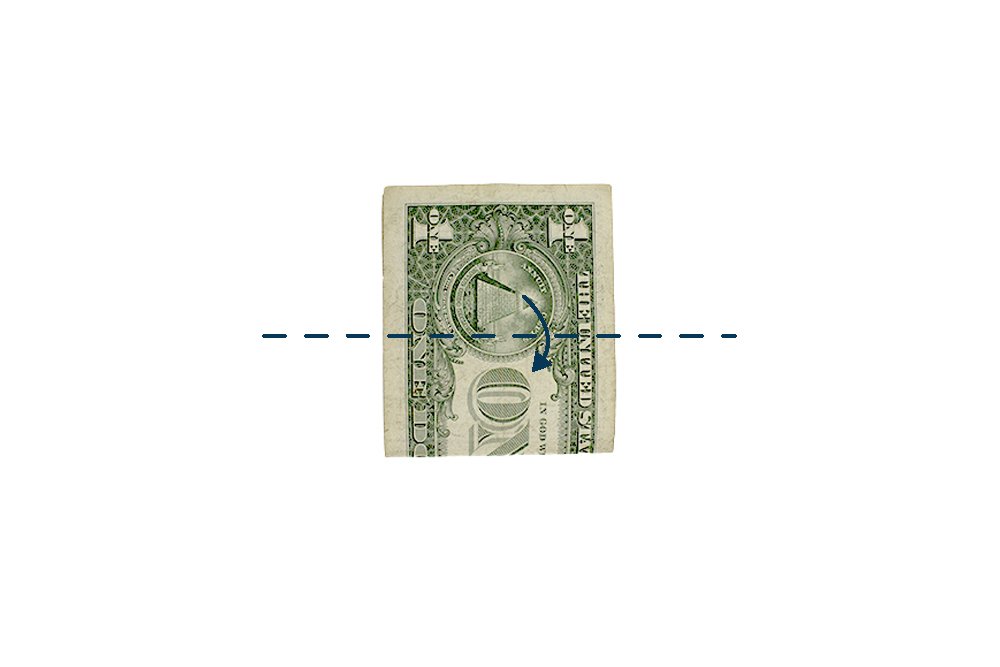 Diagonally fold the left top corner of the outer layer of the dollar bill.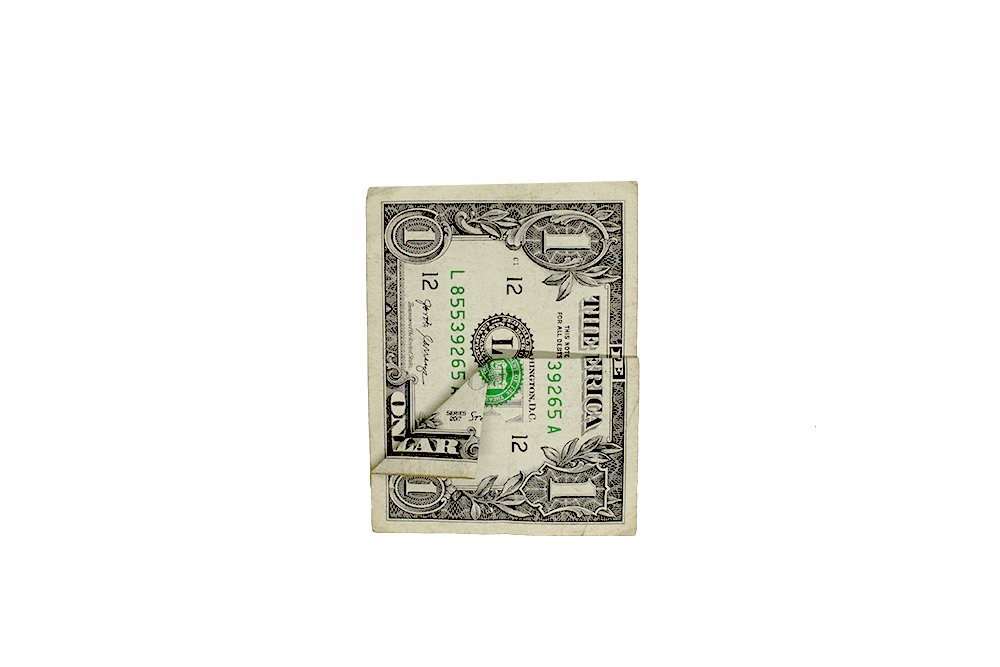 Crease it well then unfold.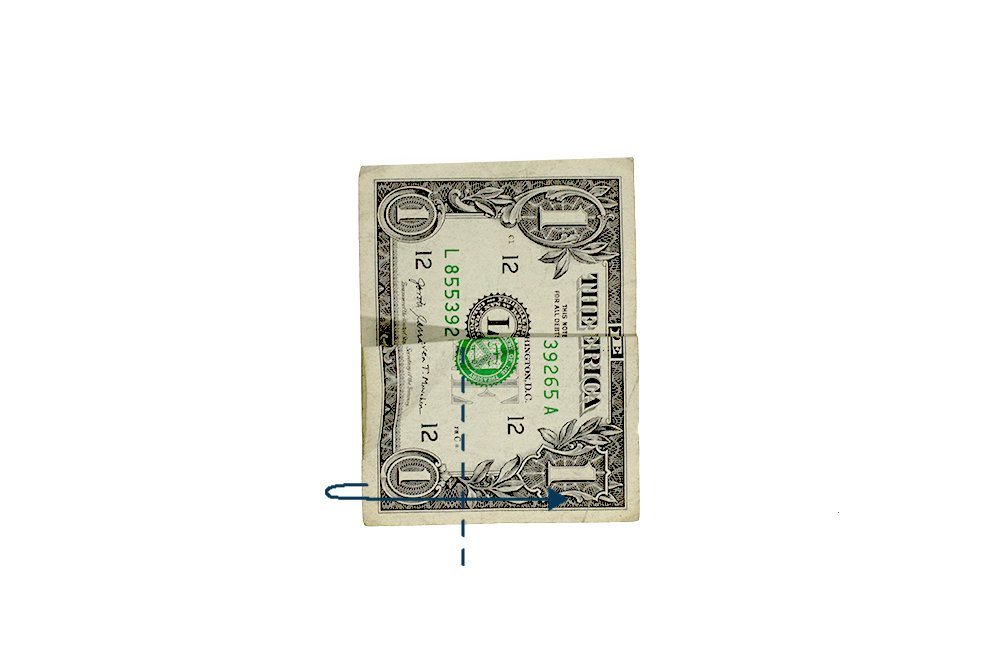 Make a squash fold by lifting the top left area of the outer layer.
Note:As you bring the flap towards the right it will naturally fold into a triangle because of the crease made.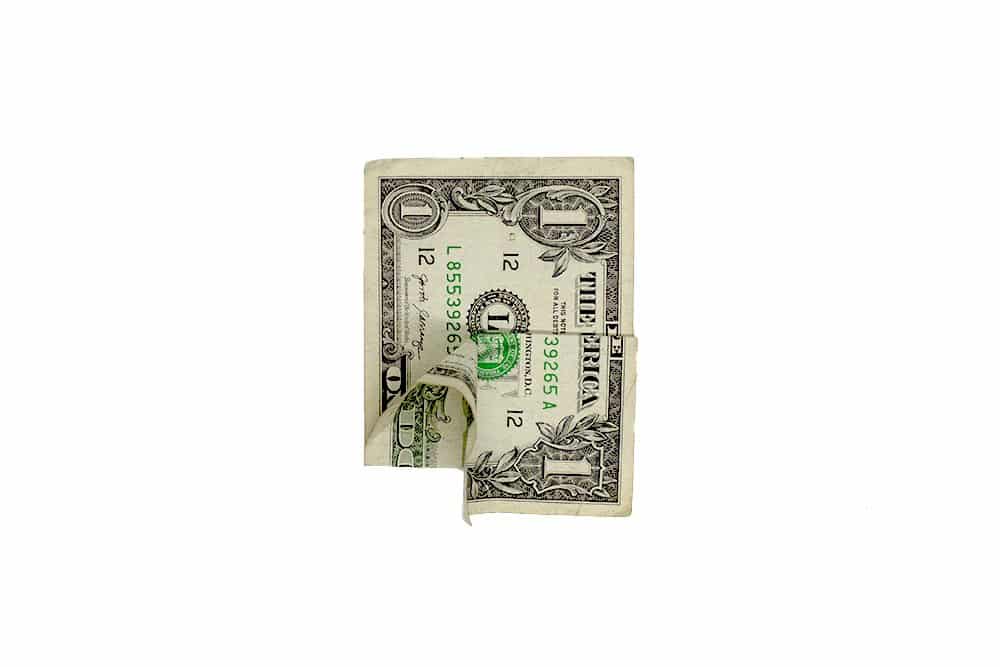 Then, bring it to the right. Then, flatten it. The lower left base of the tree is done and it's now time to work on the right side.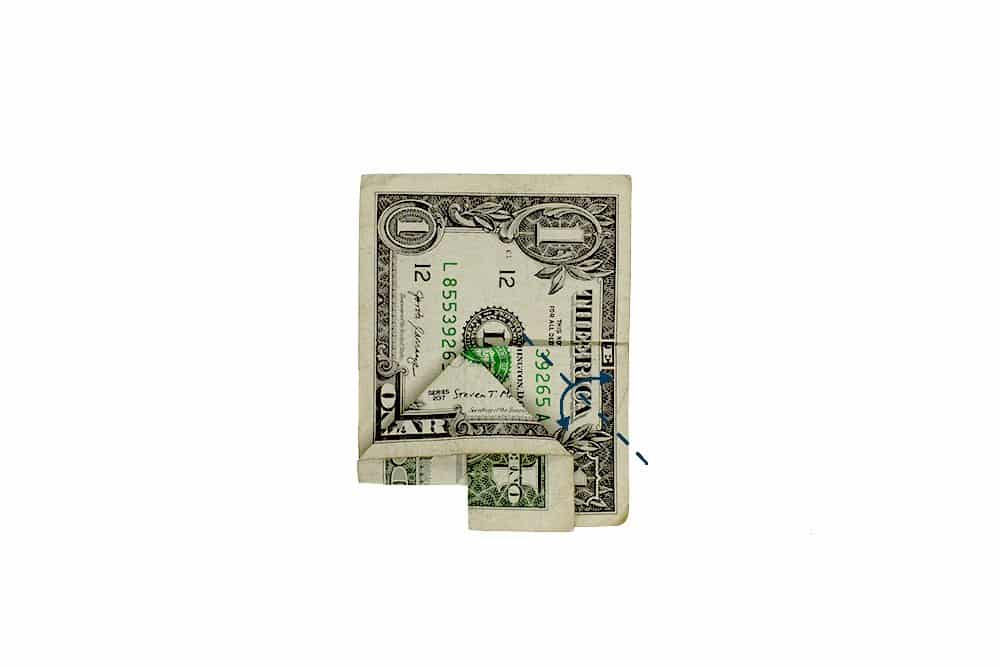 Fold and unfold along the dashed line.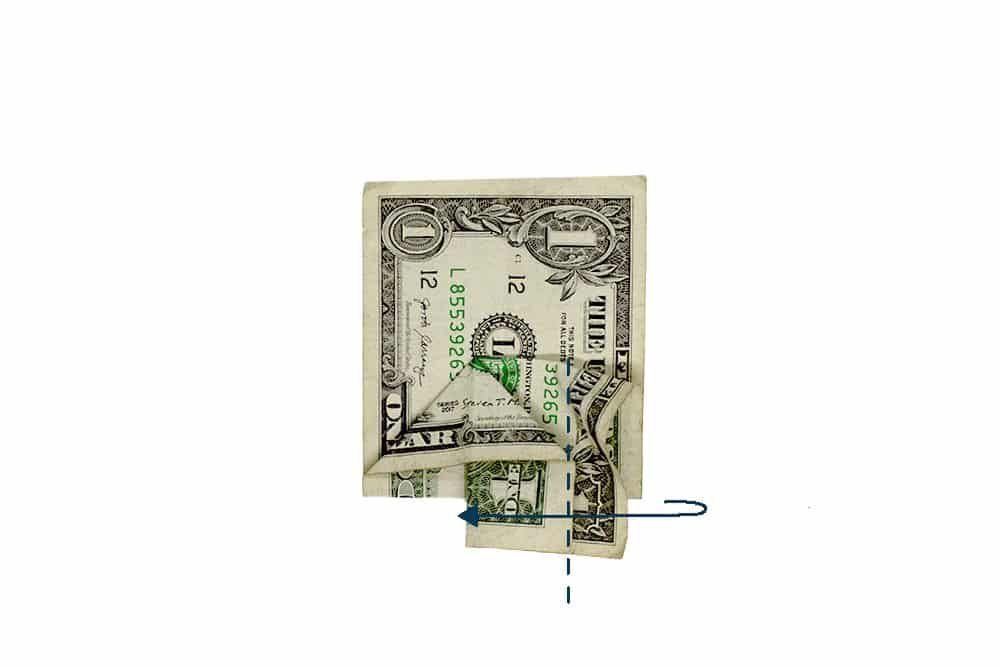 Make a squash fold by lifting the top right area of the outer layer and then bringing it to the left.
Flatten it after. The lower left and right base of the tree is done. Time for the last steps of the origami dollar bill tree.
Make the Triangular Foliage of the Tree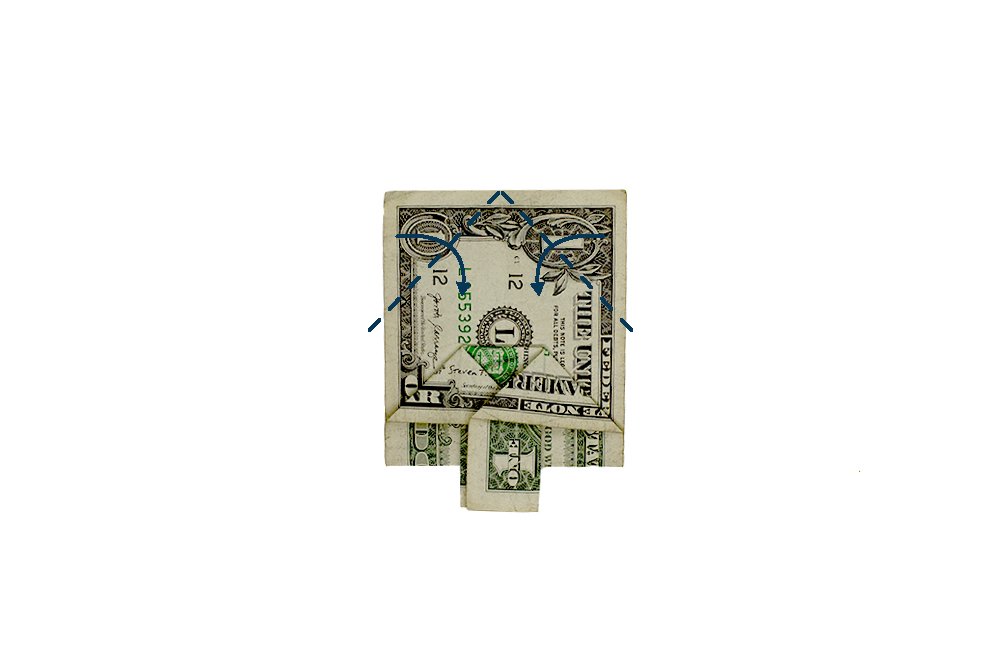 Make the top part of the origami tree by folding the top corners to the center.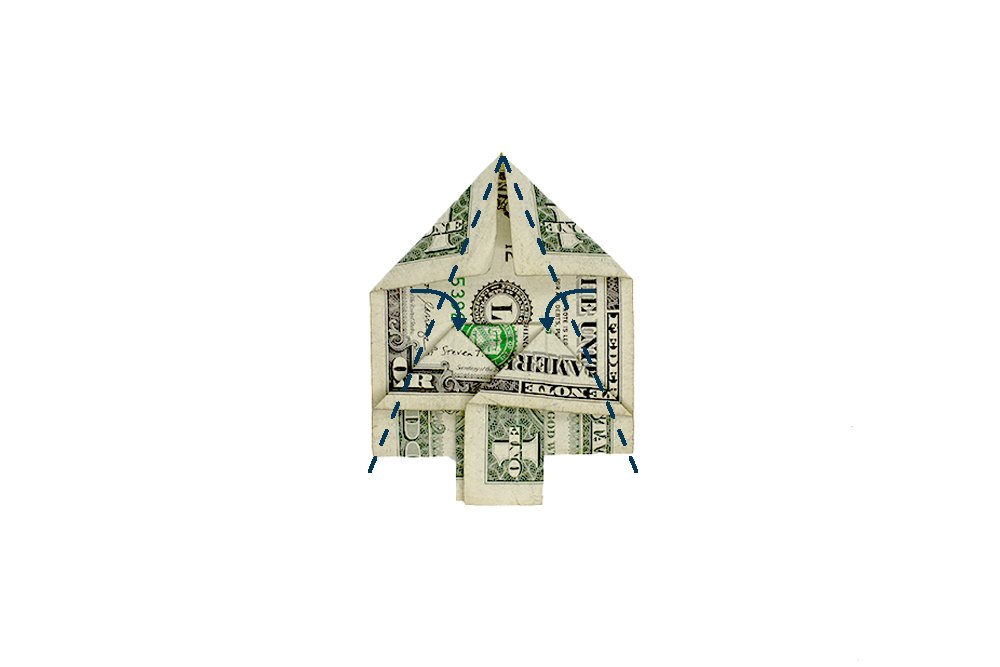 Then fold the left and right edges to the middle.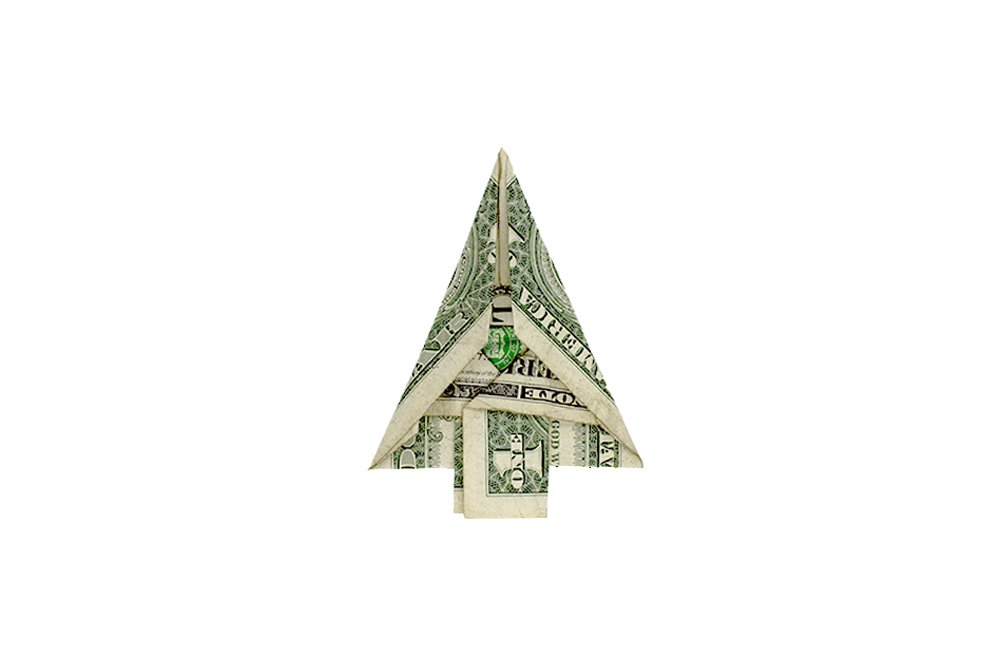 The last thing to is flip the dollar origami to the other side.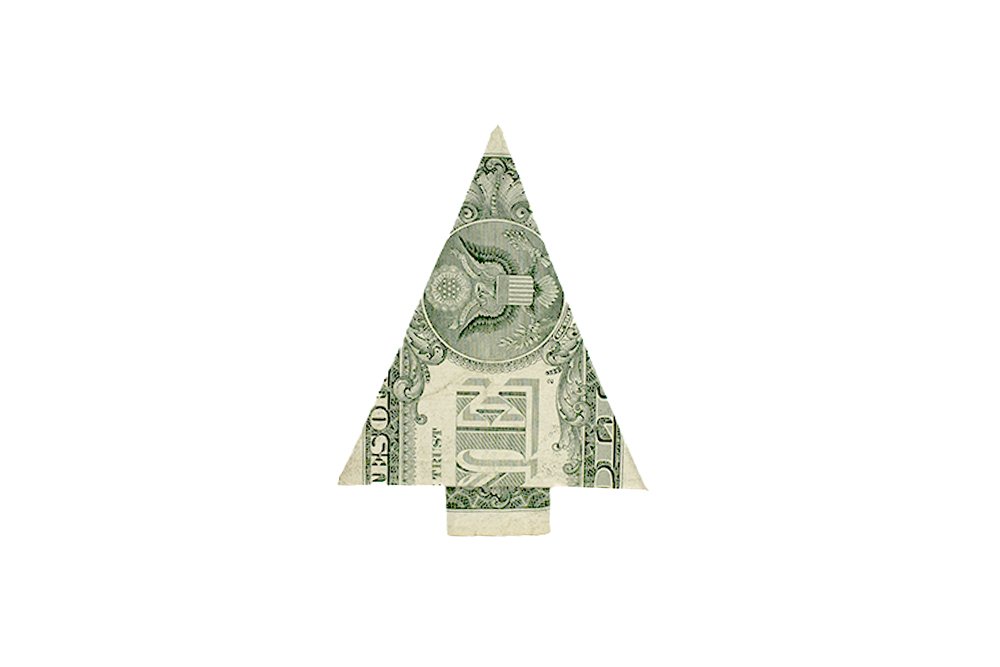 Your origami money tree is done! For more awesome money origami guides, check out the articles below.
Extra Tips
Make sure to apply enough pressure when making creases and folds. A dollar bill is quite thick.
Money does not tear easily, but it is prone to get crumpled. Practice with fake money or a rectangular piece of paper if you're planning to give the bill/s as a gift.
Remember, it is highly advisable that you should not cut, burn, staple, and/or iron banknotes. Handle it with care.
Click to rate this article
Who doesn't want a wad of cash?
The perfect gift for a loved one is sometimes well….money! But wouldn't you rather it be something more creative and beautiful? You can make your money into beautiful origami creations with dollar bill origami. Everyone knows that money is the best gift, but receiving it as a handmade design shows you put more effort and extra love. Use cash as a specialty item to keep it common and old fashioned at the same time as you demonstrate your creativity to use holiday dollars or new bills. Create an origami sculpture of your favorite things and animals! This will surely wow friends and family and will appreciate the creativity.
Now if you enjoyed making this dollar bill origami tree feel free to check out our other dollar origami bill crafts:
Click to rate this article