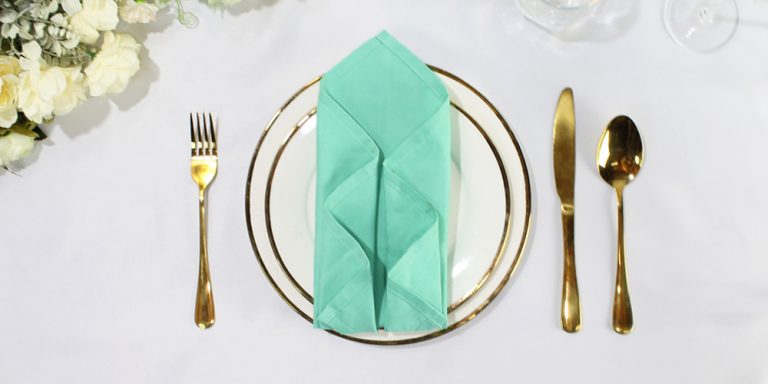 Introduction:
Looking for a fancy napkin fold that will wow your guest? Look no further because here we will teach you a very unique yet sophisticated napkin fold called the Dove of Peace!
It is said in Greek mythology, a dove carrying a sword means the war has ended.  This sword-shaped napkin fold is a great idea if you want to make your party table look elegant, even though the napkins are used only once. This particular kind of napkin fold requires only a little bit of folding work, but with this guide, you can easily manage to do it!
Fold the bottom corner of the napkin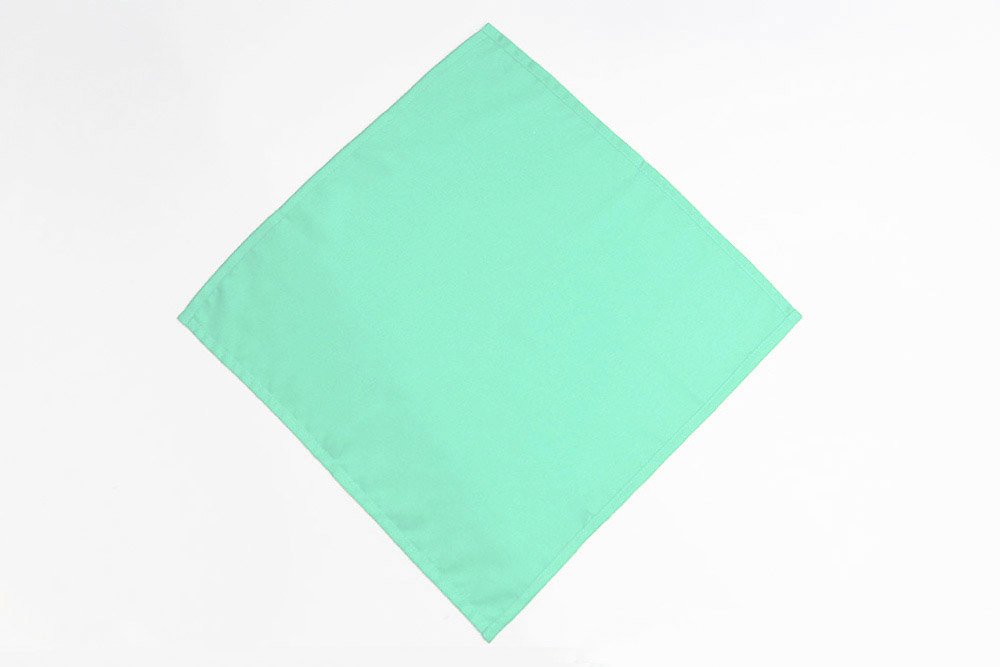 Welcome to the dove of peace fancy napkin folding guide! Your first goal is to orient the napkin like in the image above on a comfortable workspace.
Then fold the bottom corner of the napkin towards the top. It only has to reach about an inch below the top corner. Good job, now it's time to move to the next step.
Make the ruffles of the fancy napkin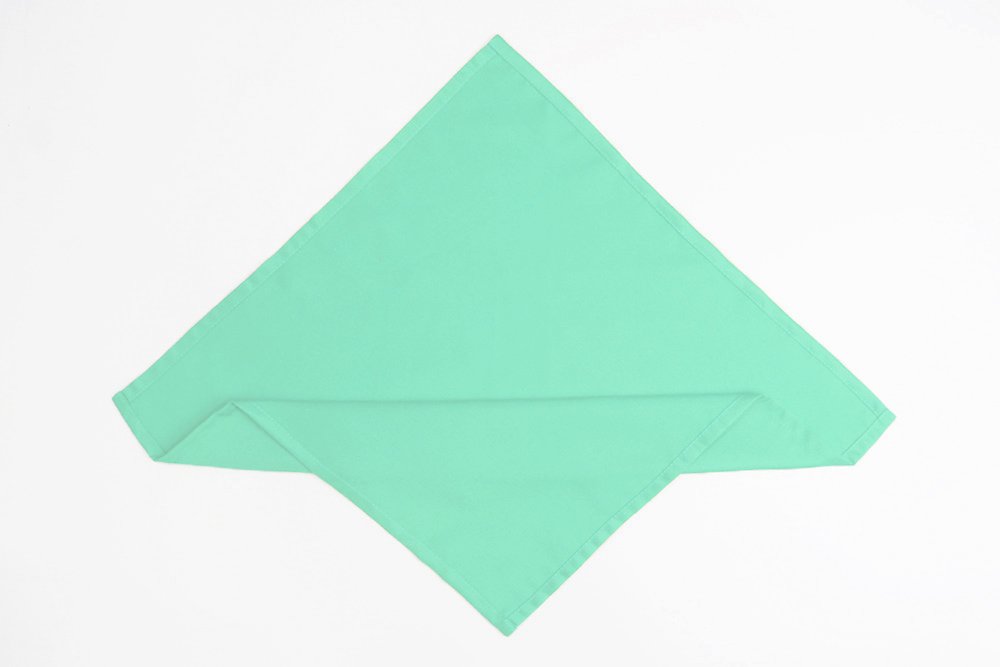 Then fold the bottom corner of the topmost flap again. This time fold it towards the bottom. Notice that the fold occurred in the line where the left and right corner was found.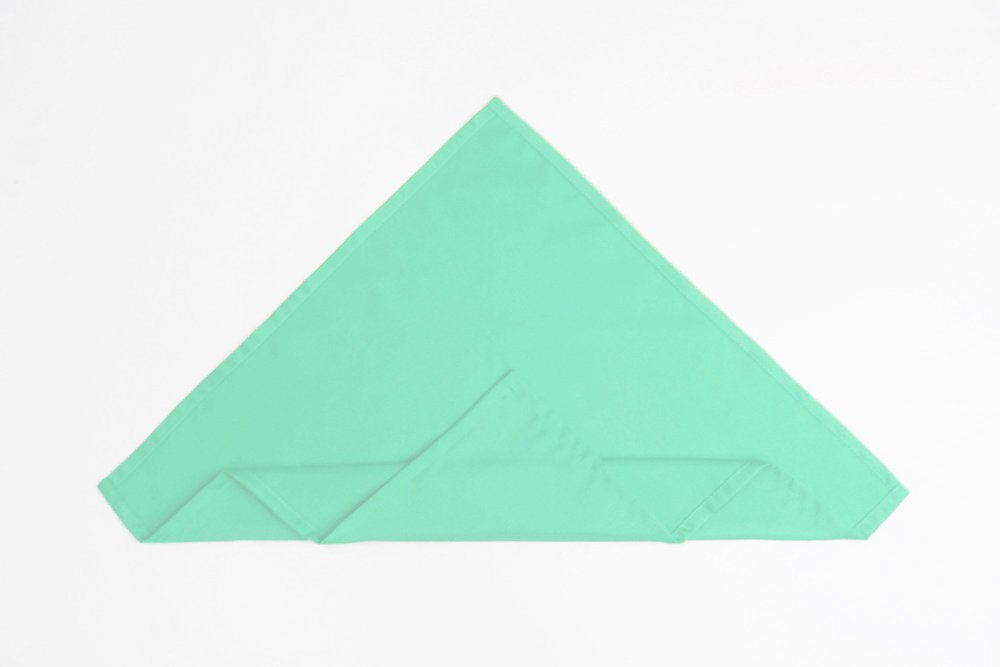 Then fold the bottom corner again towards the top. This time, fold in the same line with the bottom edge. Take a closer look at the image above for reference.
Fold the bottom corner of the topmost layer towards the bottom once more! The corner should touch the bottom edge perfectly. Great job! You have just made a ruffle fold!
Fold the fancy napkin in half
Make a ruffle fold on upper side of the napkin as well. The ruffle fold made should look symmetrical to the bottom side.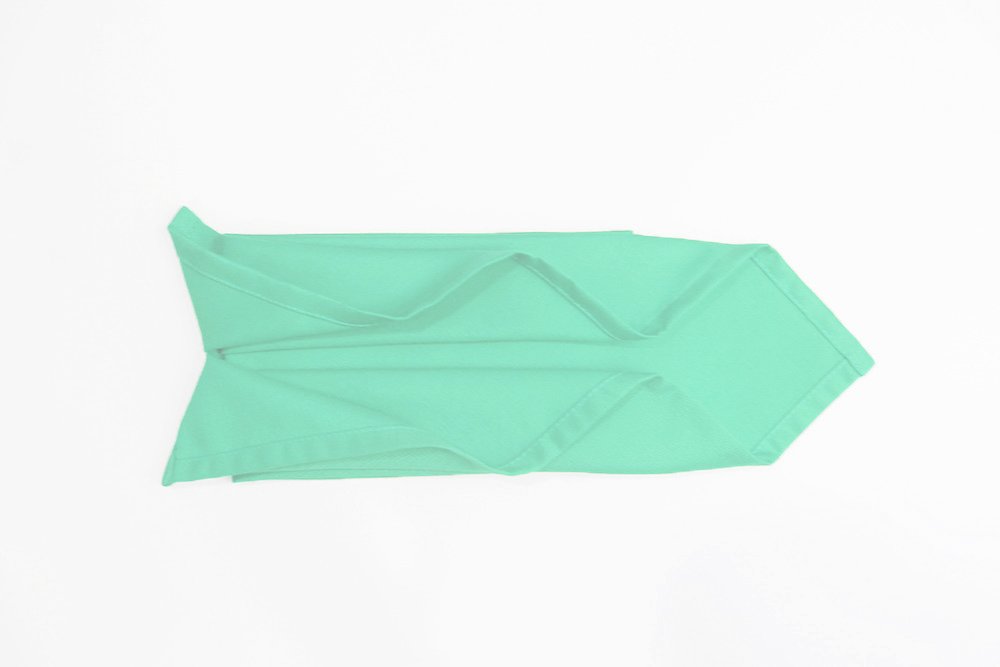 Lastly, mountain fold the napkin lengthwise in half. Fold the left corner towards the right corner. Congratulations! You have finished making the dove of peace napkin fold.
We hope that you enjoyed learning the fold. If you like to discover more folds, just browse through our articles below.
Extra Tips
Where To Place the Table Napkin: Contrary to what you might think, placing a napkin in the middle of a plate is one of the best ways to showcase its individual design. For example, if you plan on placing the food at the top left side of your main plate, it's best to place the napkin at the top left of your plate too. If you have lots of guests at your table and are using deep plates, then make sure you fold them so they are easily accessible by guests.
There are many ways to make a fancy napkin fold. Learn more here to discover a dozen ways to create fancy ways to fold napkins. Have fun folding!
Click to rate this article
Click to rate this article