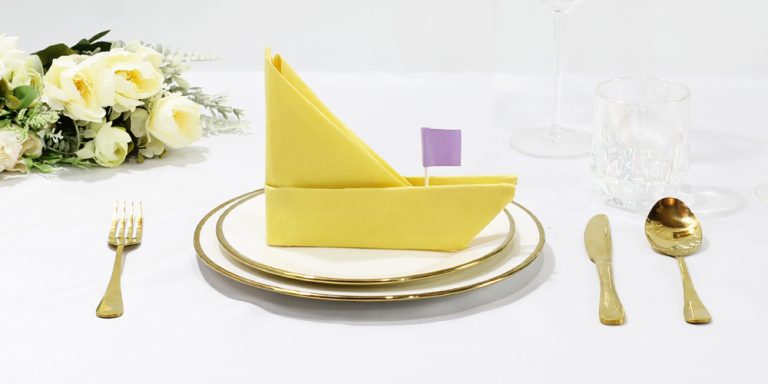 Introduction
Learn to make this super easy boat napkin fold in under a minute! Are you looking for a simple napkin fold that's also quick to make? Something that you could learn instantly and apply in your table setting? Well, this sail boat napkin tutorial has got you covered!
You'll need a square napkin for this fold. It could be paper or cloth so long as it's square. The sailboat napkin has its charm and it certainly has its place on dinner tables. Don't be afraid to use this fold for a non-nautical-related setting. It could be used at children's parties, a simple brunch, etc.
We hope that you'll enjoy learning from us today.
Make the base of the napkin boat
Prepare a nice square napkin with minimal creases. It could be paper or cloth.
Make the Napkin Smaller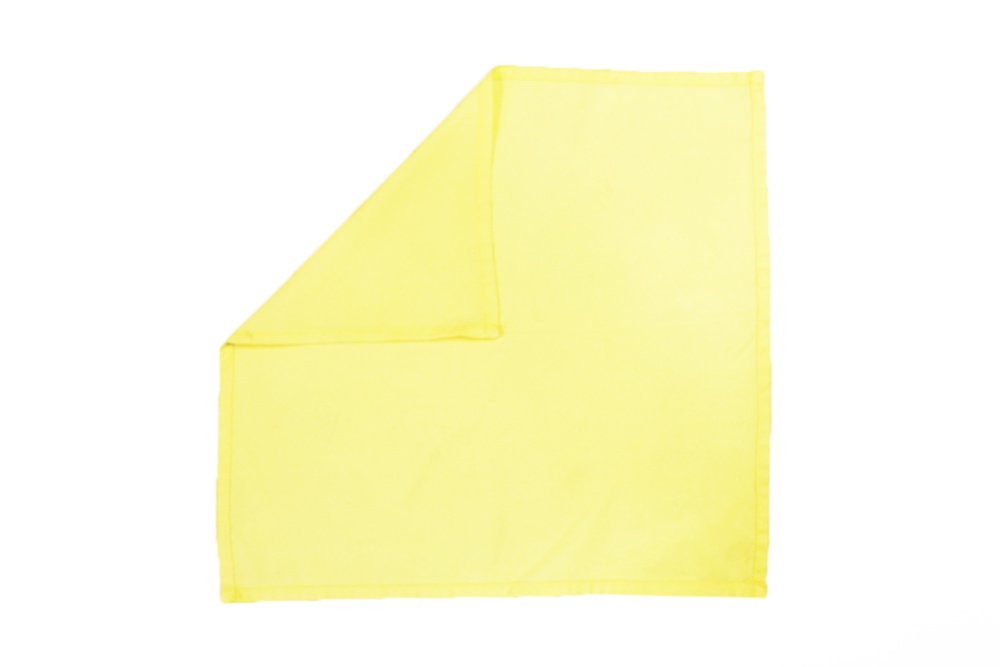 The next goal is to make the square napkin smaller. It'll still be a square in shape. Start by folding the left corner towards the middle.
Do the same for the other three corners. You should have something like from the image above. Good job, you are close to finishing the boat napkin fold.
Fold in half twice to make the boat napkin fold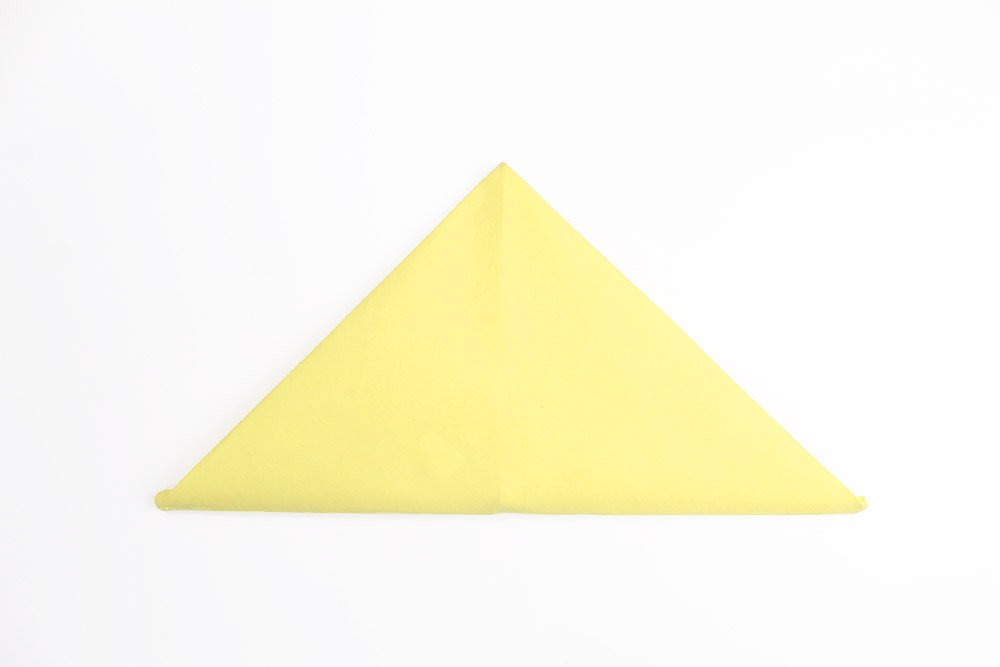 To make the boat napkin, Fold the napkin crosswise in half by bringing the bottom corner towards the top.
Fold the bottom edge first towards the top before doing the final fold. Folding an inch or so from the bottom is enough.
Then finally fold the napkin lengthwise in half. Make sure to fold in a way that shows the body of the boat. Great job! For more napkin origami guides check out one of our many awesome napkin fold articles below.
Extra Tips
Get creative! Personalize this boat napkin fold by sticking a flag on the insides of the sailboat. This will surely be a hit on any fun occasions such as kid's parties!
If your napkin isn't stiff enough, the sail boat napkin fold will not stand like an actual boat. Try using paper napkins instead it you're in a rush. You can also starch the cloth napkin to make it stiff. First, wash the cloth napkin as you normally do. Spray it with ready-made starch spray or make your own by mixing starch and water. Evenly spray coat the napkin with starch and then iron the napkin on an ironing board. By the way, if you're planning to starch the napkin, make sure that it's cloth or linen.
Always have fun. This is a simple fold to learn but there are plenty of other napkins folds! Check out our other guides.
Remember the three steps and you'll have this napkin fold mastered in no time.
Did you enjoy making this sailboat napkin fold? You might be interested in making this napkin fold inspired by the traditional Egyptian sailboat! Check this one out!
Click to rate this article
Click to rate this article