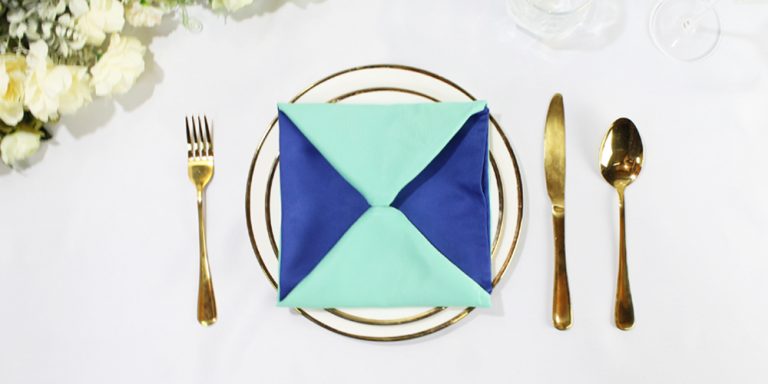 Introduction:
The hourglass square napkin fold uses two napkins and can be made quickly. It's simple too so if you are already interested in learning how to make this fold for a meal with the folks or as a fresh napkin fold with your restaurants, then let's get started!
By the way, this fold requires two napkins. And you can use a cloth or paper napkin. Enjoy making it.
Lay one square napkin on top of the other
You will have to get two napkins for this fold. In this example, blue and aqua were chosen. They have to be square napkins.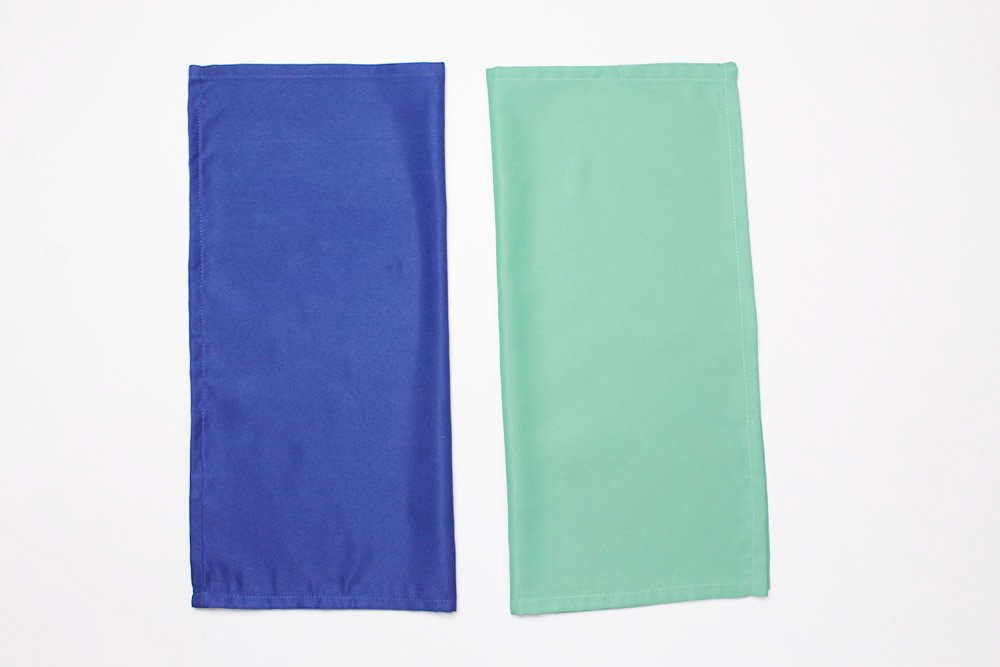 Next, fold the napkins in half vertically.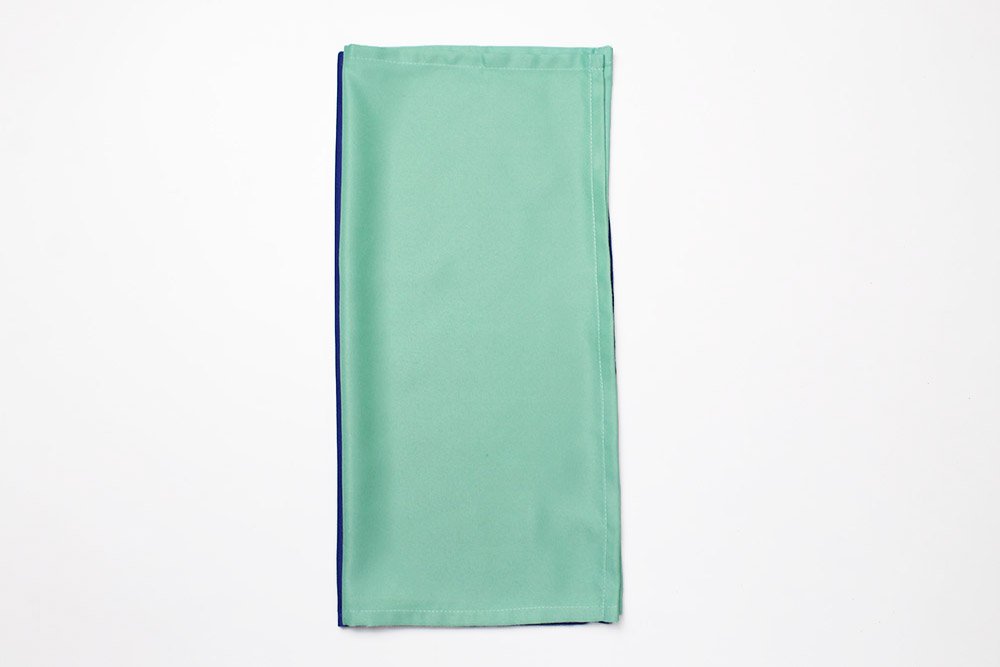 Stack the tow napkins together by putting one on top of the other. Make sure to stack them up perfectly. Good job. Now it's time to move to the next steps.
Fold the corners to the middle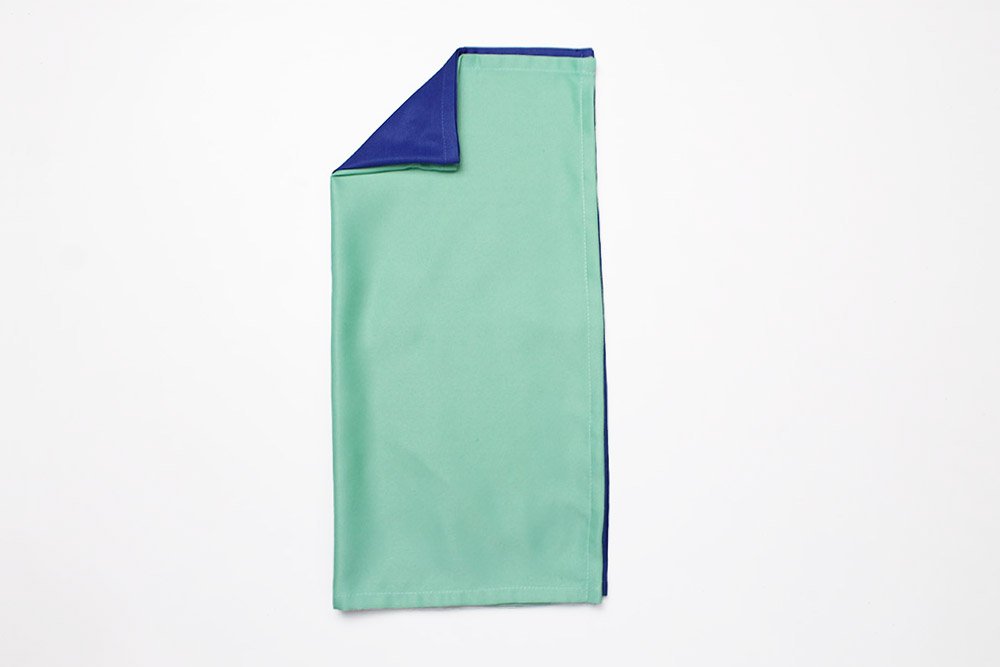 Diagonally fold the left corner to the middle.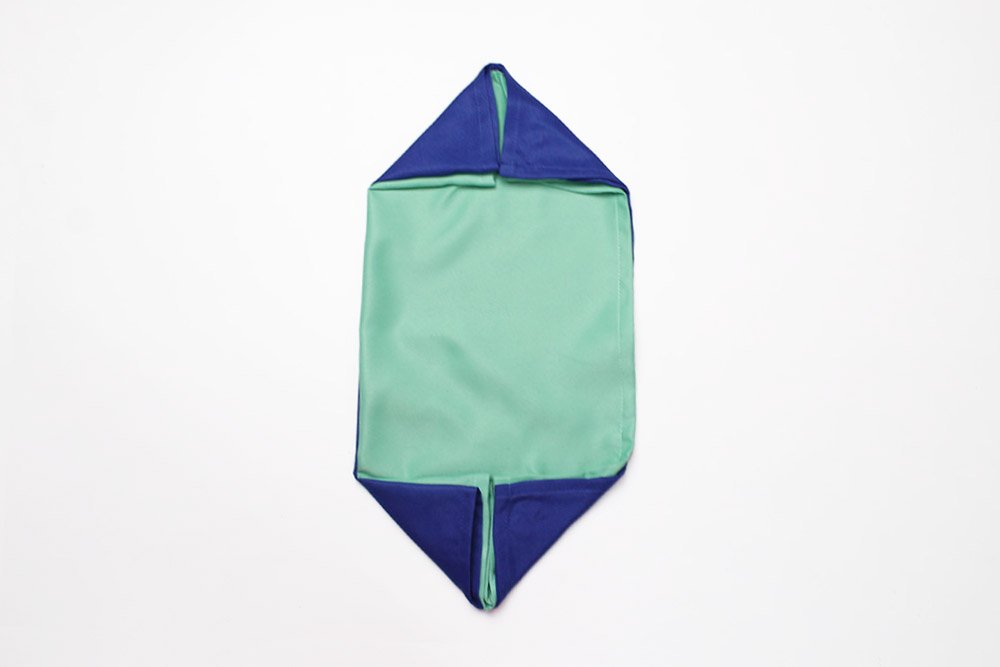 Do the same for all of the other corners. You are almost done in creating your hourglass square napkin.
Shape the design of the square napkin into an hourglass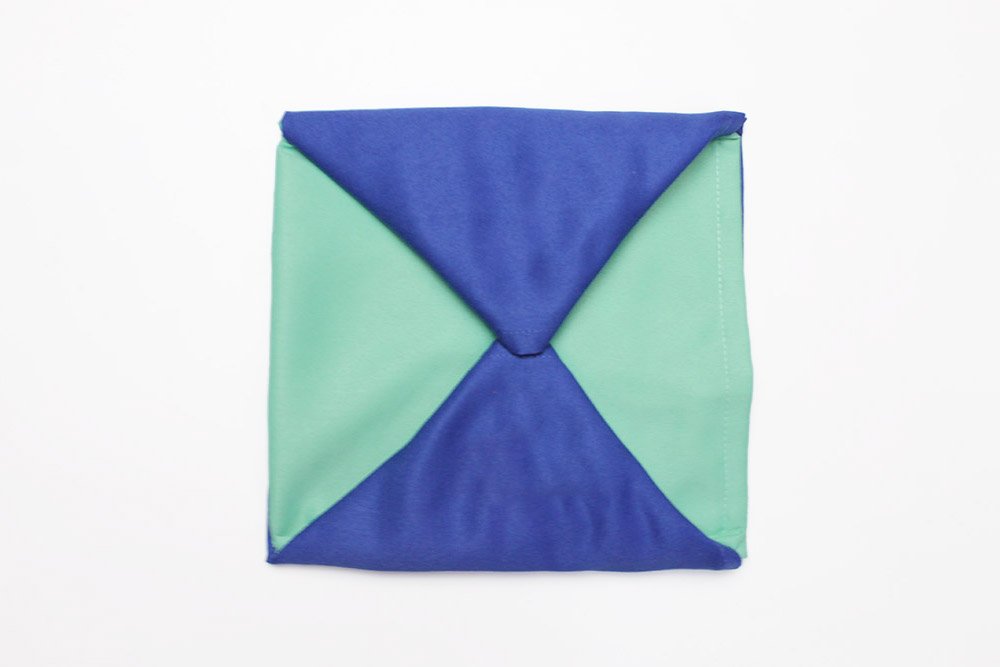 Fold the top and bottom corners towards the middle to create the napkin fold you see in the image above. And that's it! Congratulations. For more napkin folds, check out our guides below.
Extra Tips
You could iron the napkin first. No guest would want to be presented a wrinkled napkin on their plate. Ironing your table cloth napkin is the first step in preparing for a good dining experience!
Placing a napkin in the middle of a plate is one of the best ways to showcase its design. For example, if you plan on putting the food at the top left side of your main plate, it's best to place the napkin at the top left. If you have lots of guests at your table and are using deep leaves, then make sure you fold them, so they are easily accessible by guests.
Before proceeding to the last step, insert a menu or a small note inside the napkin. This will make a wonderful surprise to your guest!
Enjoy the process. Napkin folding is relaxing.
If you ever need nice napkin fold guides, just visit this site anytime.
Click to rate this article
Disclaimer:
These free napkin folding instructions are made available to you by the serviette folding community at large. If you have a diagram you would like to share, or if your diagram is listed here and you wish to have it removed, please Contact Us. Diagrams are intended for personal use. Copyright of the models lie with the napkin creators and designers. Please contact the designer and/or creator directly for non-private usage of a model and/or artwork.
Click to rate this article