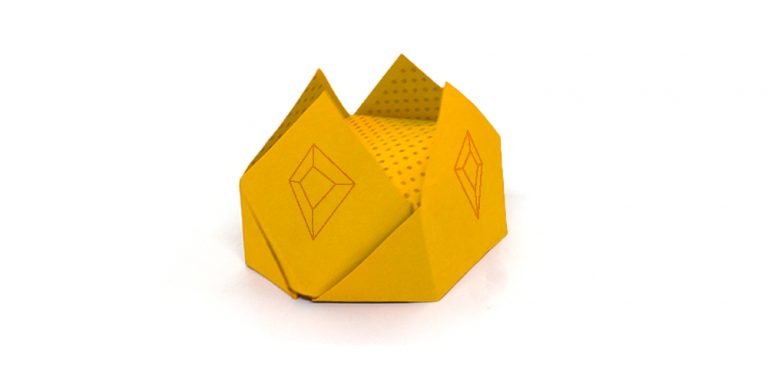 Introduction:
Making a crown can be easy by following the instructions below. For this origami crown,  you will only be needing a square piece of paper. Any size will do, but if you want to wear it as a hat instead of using it as a decoration, then use an extra-large piece of paper.  Have fun and let's start folding.
Difficulty Level: Easy
Start with a square origami paper and rotate it into a diamond. If you're using a single sided colored paper, face the white side upwards. Fold crosswise and lengthwise in half. Crease it well and unfold.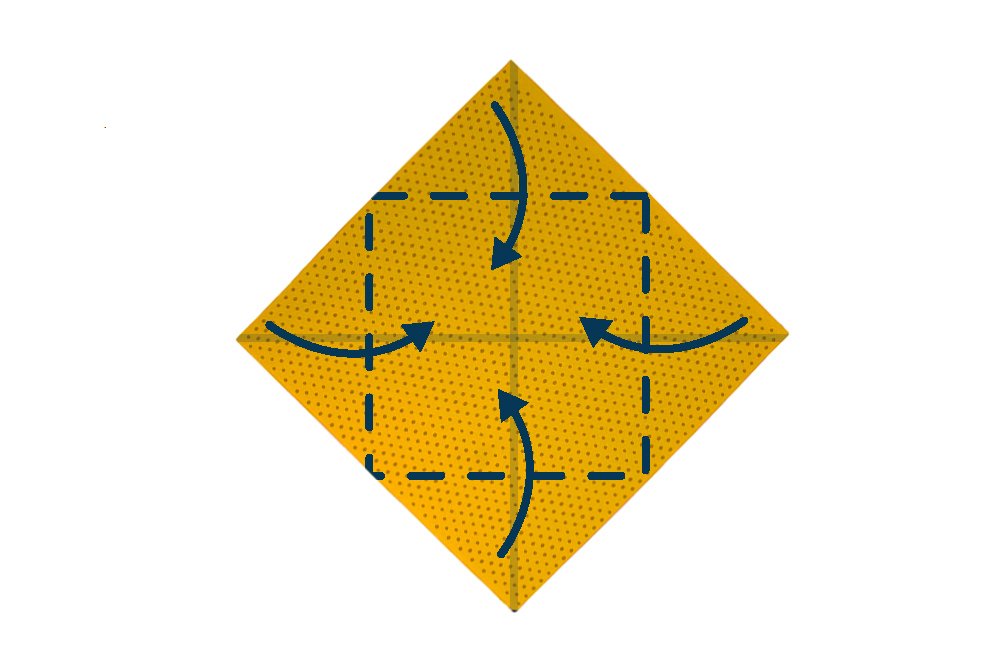 The second step is to bring all 4 corners to the center. The center is where the crease lines made in step 1 intersect one another. First, bring the top corner down.
Now bring the left, right, and bottom corners. to the center.
Flip the paper to the other side.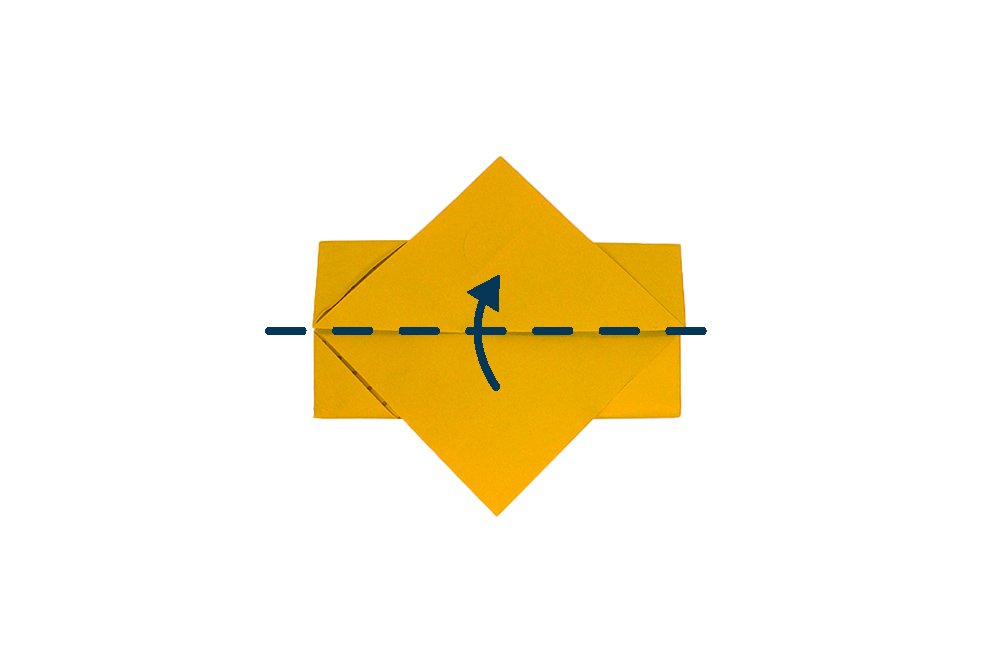 Bring the top edge to the middle of the origami paper.
Repeat the previous step but now on the bottom side.
The origami paper should look like the illustration above. Fold the bottom triangle upwards.
Diagonally fold the bottom left and right corners upward.
Bring the top corner to the bottom side.
Rotate the origami piece 180 degrees counterclockwise.
Repeat step 6 on the bottom side.
Pry open as illustrated above.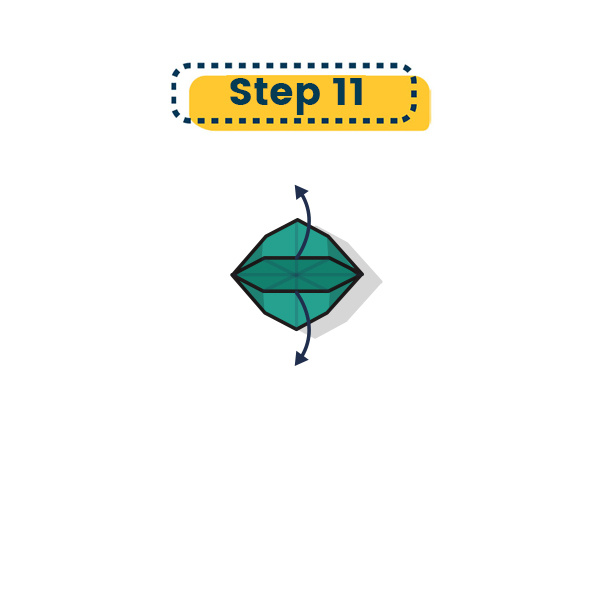 Keep prying it open until it looks like the illustration in step 12.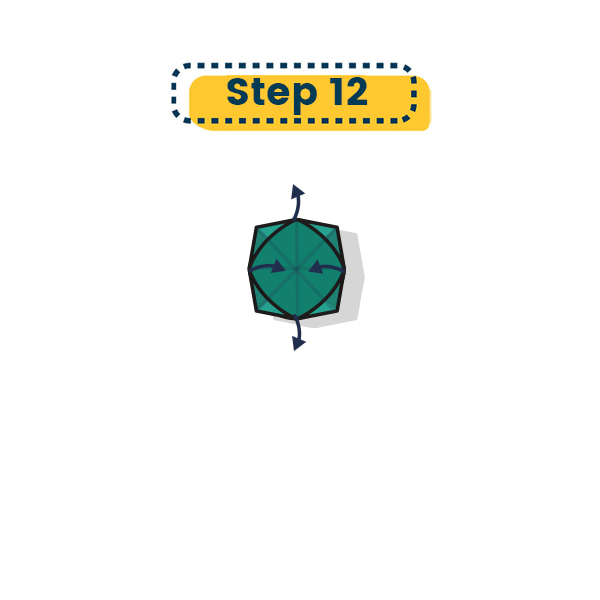 Shape it into a square by pulling it outwards and pushing it inwards.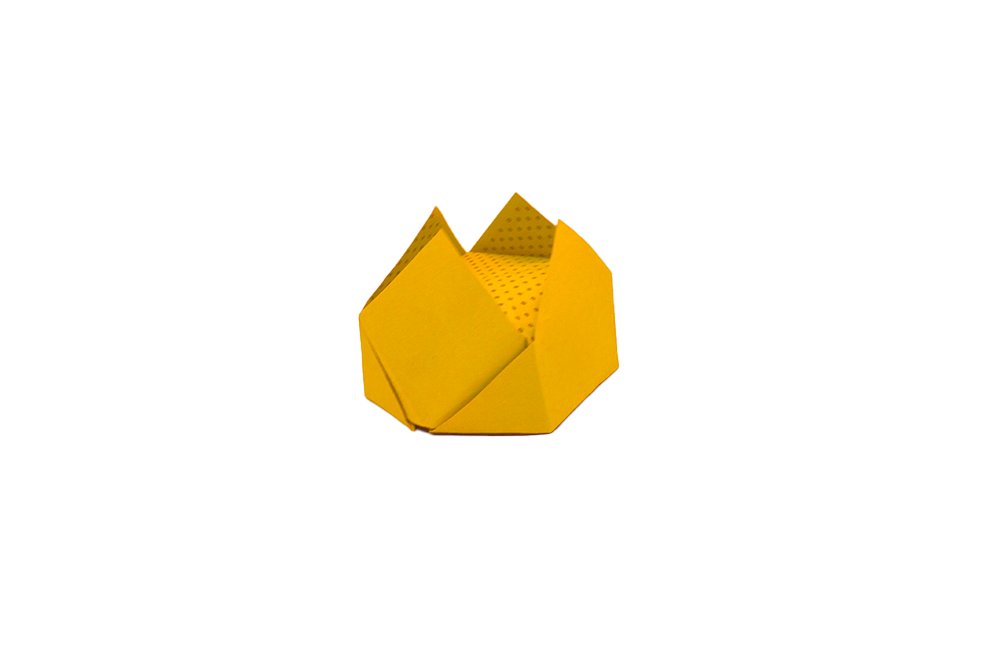 Your origami crown is done! You may use it as a décor or you may wear it on top of your head.
Click to rate this article