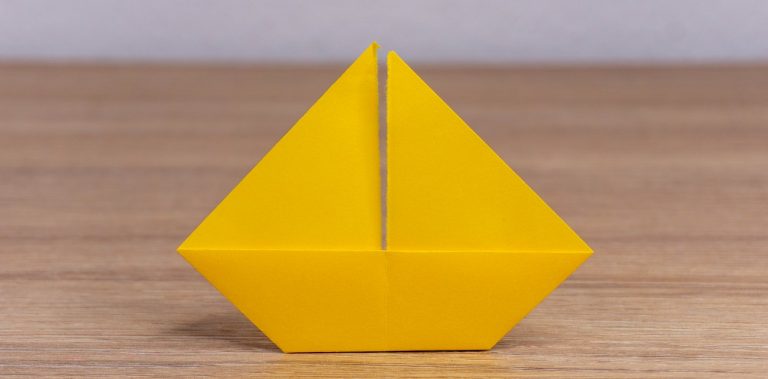 Introduction:
There are many ways to make an origami boat. One great way that is suitable for kids and beginners to do is this origami sailboat. What's great about this origami is that it is very easy to and only takes a short while to make it. All you need is a piece of paper and a pair of scissors to make this.
Difficulty Level: Easy
To make this origami sailboat, make a triangular piece of origami paper by cutting a square piece in half.  Follow along the dashed lines as illustrated above.
If you're using a single sided colored paper, face the colored side downward. The second step is to fold the paper crosswise in half. Once folded, crease the paper well and unfold.
Bring the top corner to the bottom side of the origami paper. Do this by folding the paper in half.
Diagonally fold the left and right corners upward to meet together in the middle. Follow the dashed lines as illustrated above.
Fold the bottom corner upward to the center.
Lastly, flip the origami paper to the other side.
Your origami boat is done!
Click to rate this article