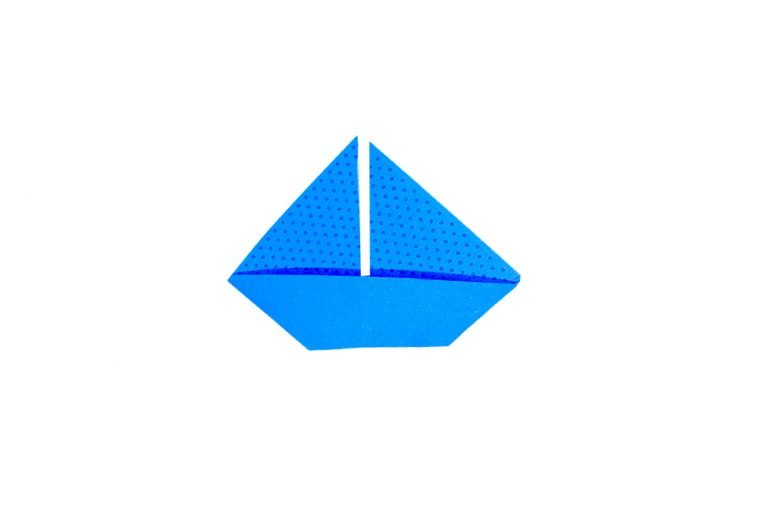 Introduction:
There are many ways to make an origami boat. One great way that is suitable for kids and beginners to do is this origami sailboat. What's great about this origami is that it is very easy to and only takes a short while to make it. All you need is a piece of paper and a pair of scissors to make this.
Cut out a triangle
To make this origami sailboat, make a triangular piece of origami paper by cutting a square piece in half. Follow along the dashed lines as illustrated above.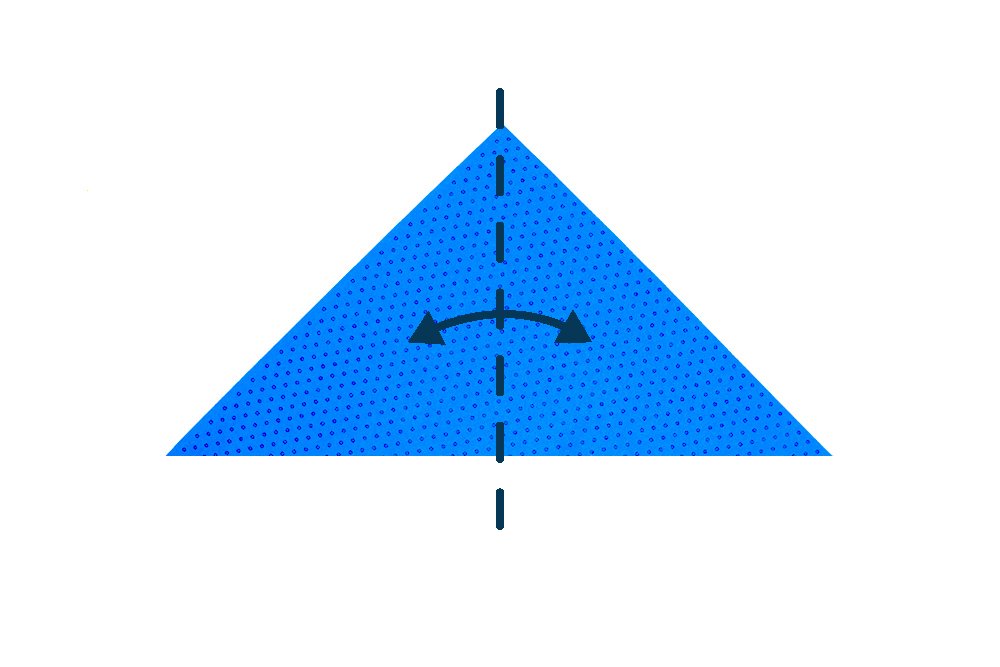 Once you have a triangular shaped paper, fold the paper crosswise in half. Once folded, crease the paper well and unfold. This will be the base of the paper sailboat!
Make the sail of the boat
Bring the top corner to the bottom side of the origami paper. Do this by folding the paper in half.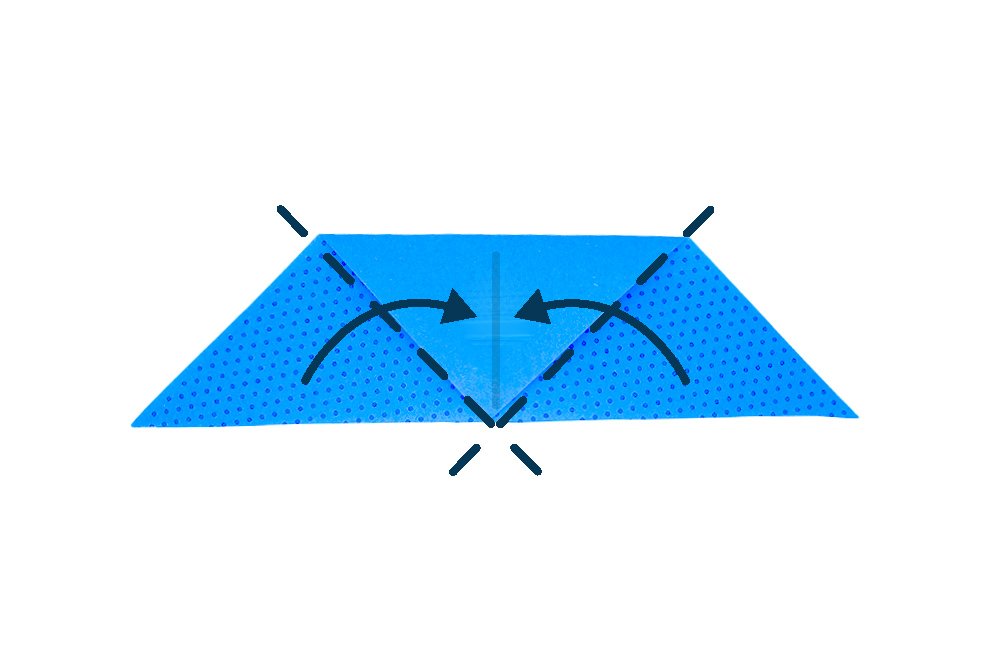 Diagonally fold the left and right corners upward to meet together in the middle. Follow the dashed lines as illustrated above. The flaps folded upward will be the sail of our boat!
Shape the sailboat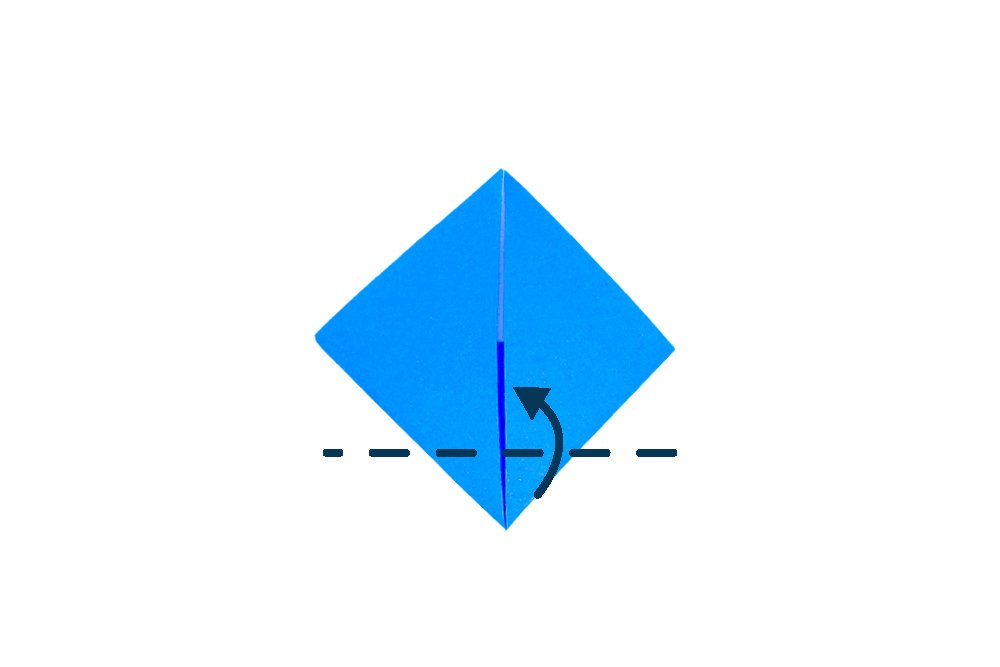 Fold the bottom corner upwards to the center.
Lastly, flip the origami paper to the other side.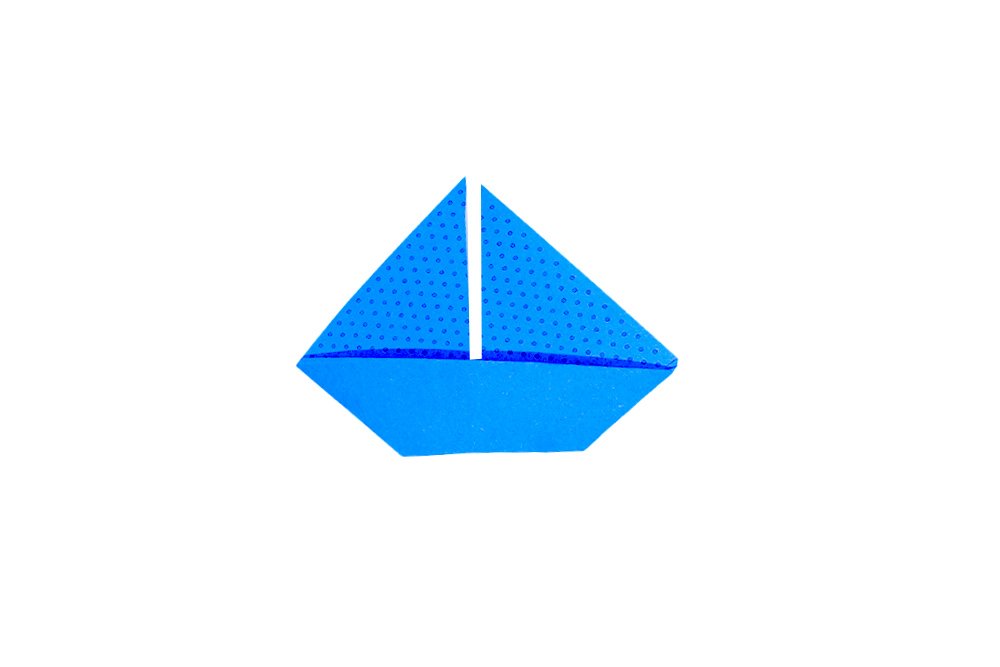 Your origami boat is done!
Extra Tips
We have a lot of ways to make boats, from paper, napkins and to even dollars. Explore many ways to make various types of boat which can be found here!
Decorate the boat however you like. What can you do to decorate your paper boat? Boats come in all sort of designs. Personalize the origami vehicle using various coloring materials such as markers, paints, and crayons. You could also stick some stickers or paste some cutouts to make it extra fancy.
Unfortunately, this paper boat tutorial cannot float. But, no worries! We have a sailboat instruction that you can make here if you want your paper boa to sail. Check out our other boat crafts here on the website!
Click to rate this article
Disclaimer
These free origami instructions are made available to you by the paper folding community at large. If you have a diagram you would like to share, or if your diagram is listed here and you wish to have it removed, please Contact Us. Diagrams are intended for personal use.
What paper to use?
The best paper you can use here is an origami paper which you can usually find in a craft store or the Japanese's specialty store. If you can't find one then no problem! You may use any paper like bond paper or construction paper and cut it into a square. Be resourceful! You may use old newspapers, gift wrappers, and magazine pages to make this origami. Not only are you being creative, but you are teaching kids to be sustainable!
Click to rate this article