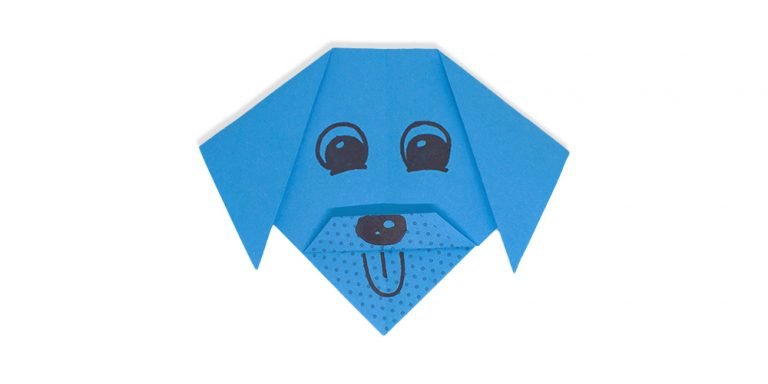 Introduction:
A great paper activity for kids and beginners, making this origami talking do is very easy. You will only be needing a piece of paper and any drawing material you have around to make this paper dog. It is better to use a paper that looks different on each side. That way, following the instructions below will be a lot easier. Once finished, you can move its ears to make it talk.
Create the head of the origami talking dog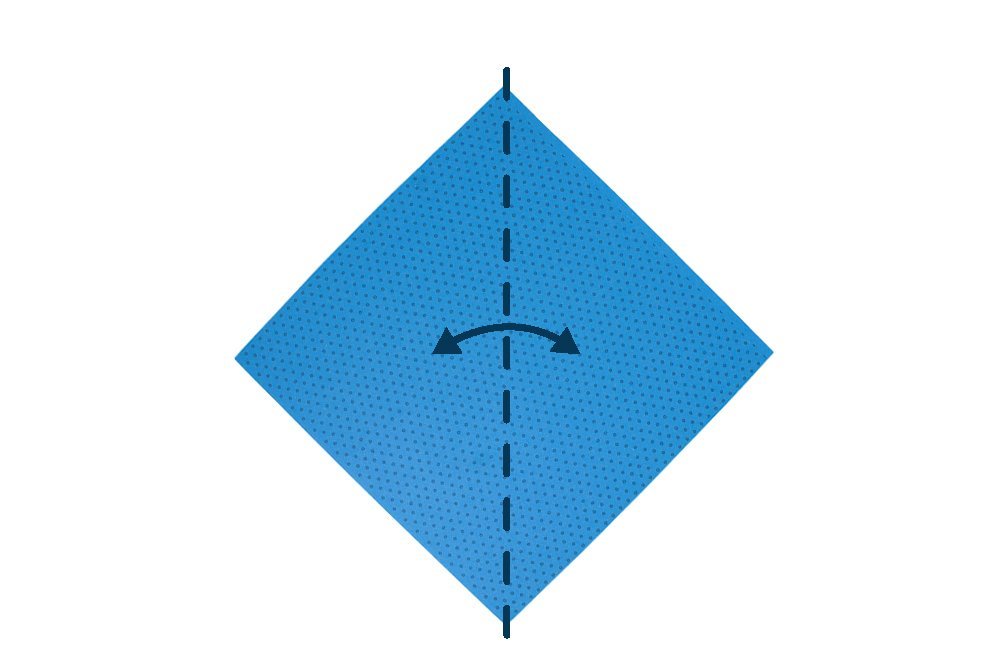 Make this origami talking dog by getting a square piece of paper. Rotate it into a diamond. Fold it lengthwise in half and then unfold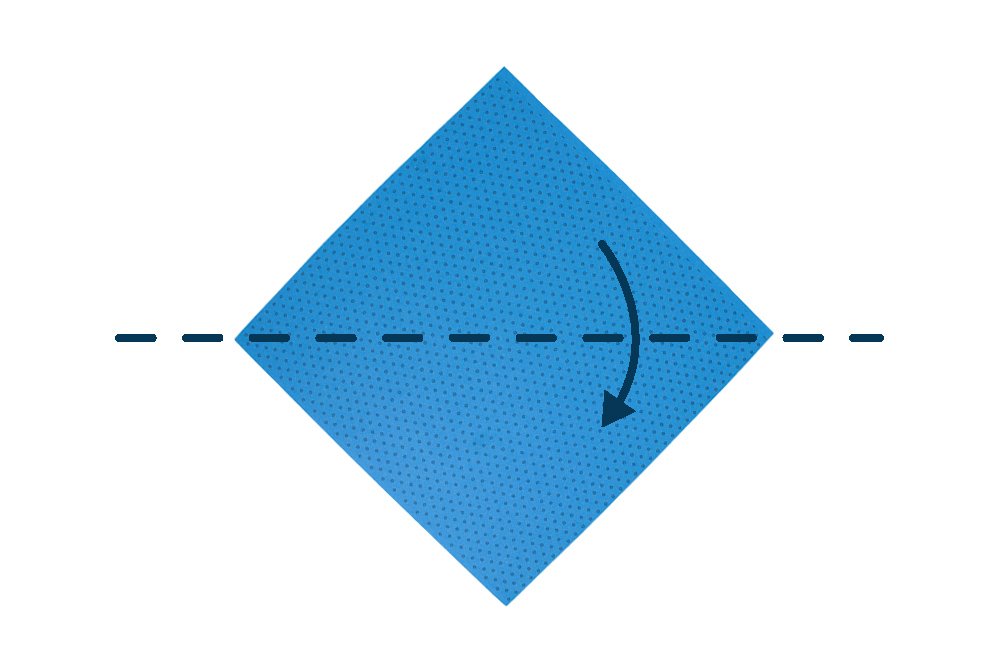 For the second step, fold the paper crosswise in half to form a smaller triangle.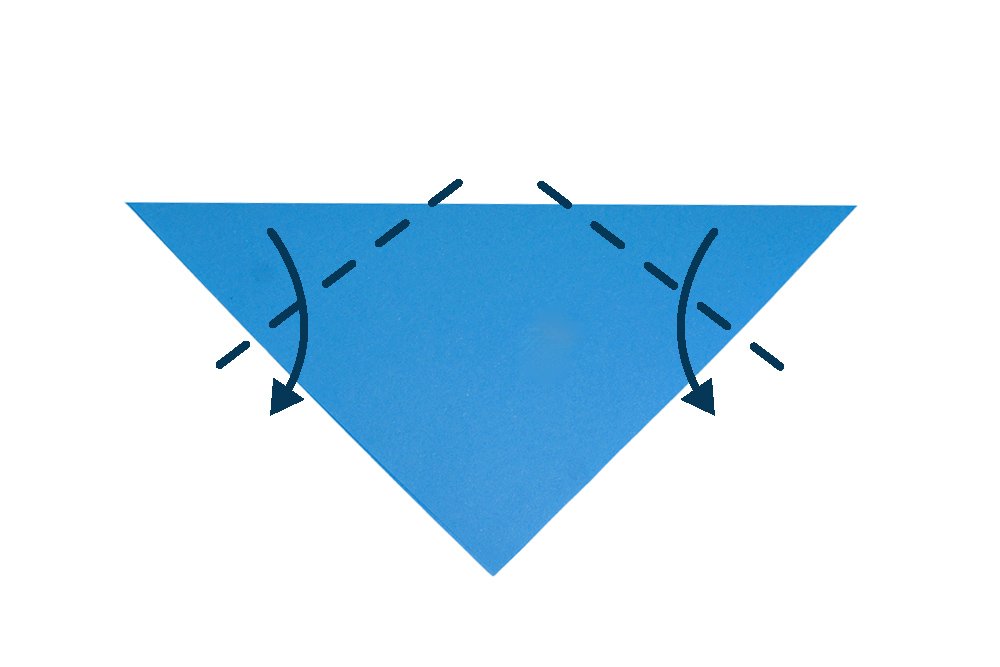 Make the ears of the dog by folding along the diagonal dashed lines as illustrated above
Build the paper talking dog's nose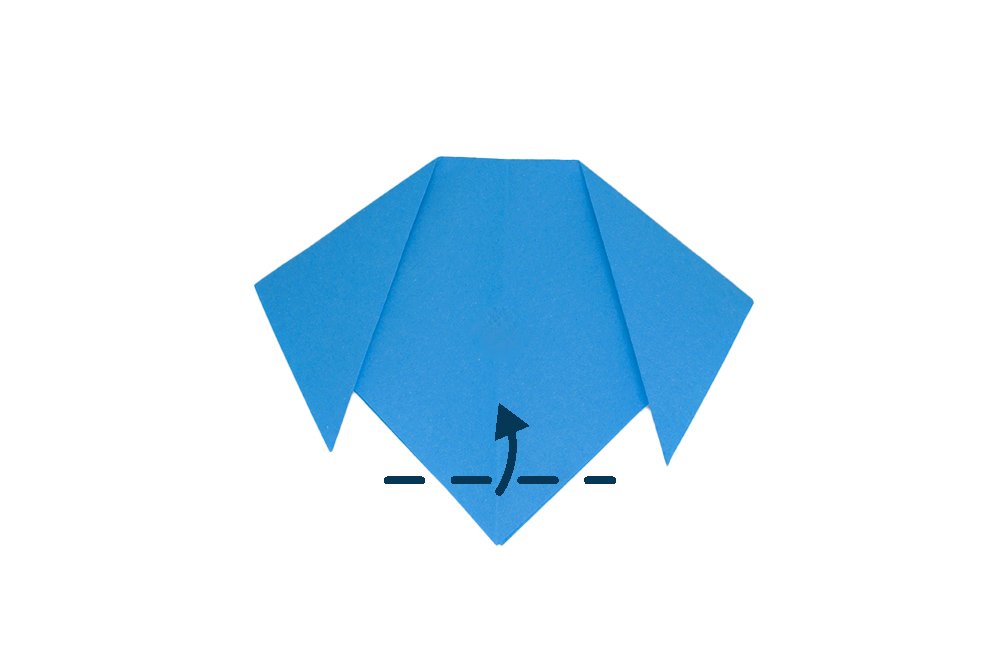 To make the origami talking dog's nose, fold the top layer upwards along the dashed line. Make sure to fold the top layer ONLY.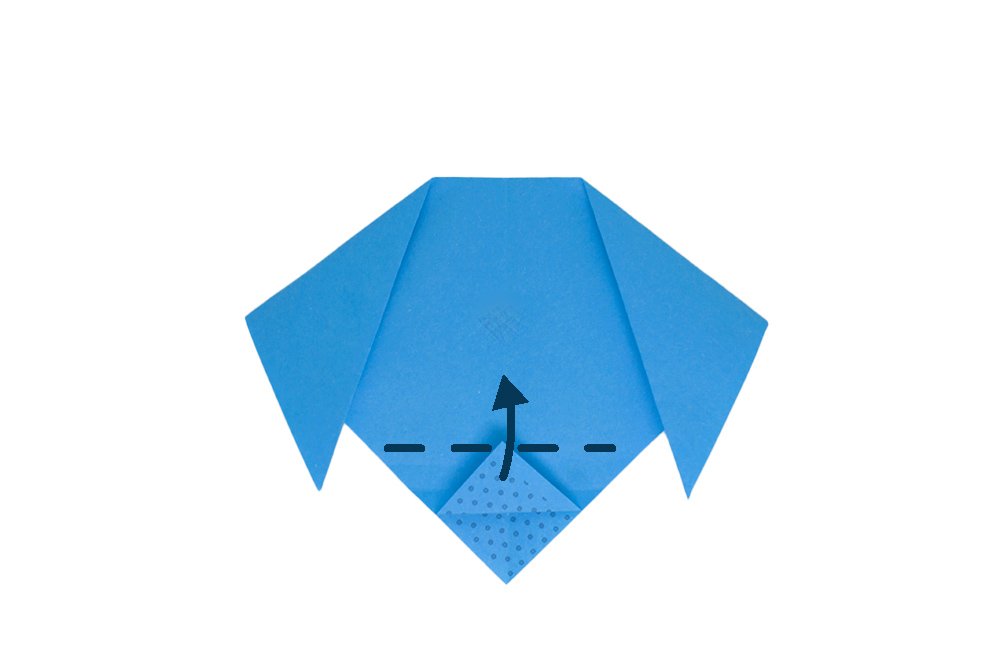 Again, fold the top layer upwards along the dashed line.
Draw the talking dog's face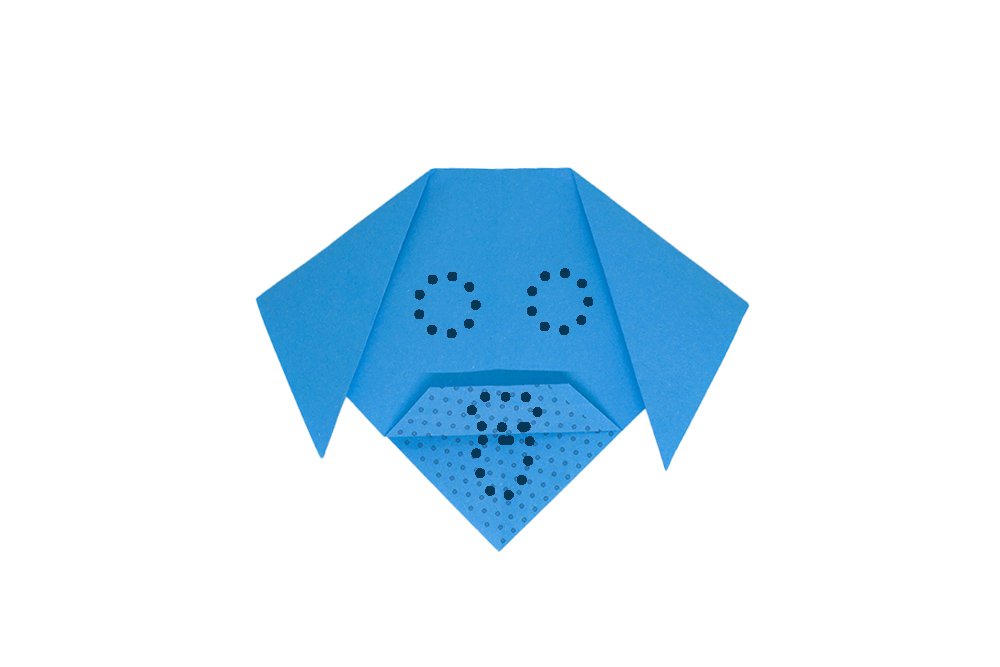 Draw a face on your origami talking dog. You may draw any face you want or you may trace along the dotted lines.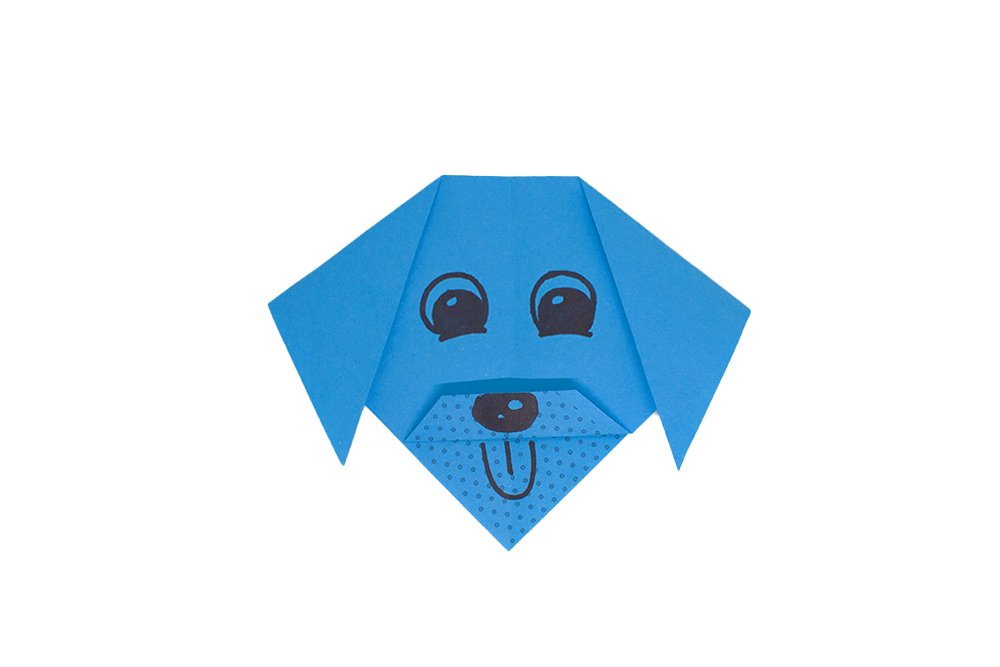 Your origami talking dog is done!
Extra Tips
To make the dog's mouth move, bring the ears back and forth as illustrated by the arrows.
This project is such a versatile craft that you can turn it to something better:
Our little buddy has no body in this tutorial but now worries! You can use the body of this dog origami instruction which you can view here
Level up this project by turning it into a puppet! Grab a piece of popsicle stick and adhere it at the back of the head of the paper dog. This will be a fun interactive craft project that kids will surely enjoy.
Turn this origami into a mask! Use a sturdier and bigger piece of square paper and follow the instructions above. Once done, Cut out a pair of circles to make a peephole.
For this project we recommend using a paper bigger than 7.5 by 7.5 cm. This origami tutorial is intended for kids and beginners. The bigger the paper, the easier the paper can be folded and decorated.
If you don't have origami paper, then no problem! You can use any piece of paper that is sturdy enough to withstand folding and creasing. Get creative by using gift wrappers or old magazine pages. Using these materials is a great idea to introduce your kids to sustainability.
Click to rate this article
Click to rate this article