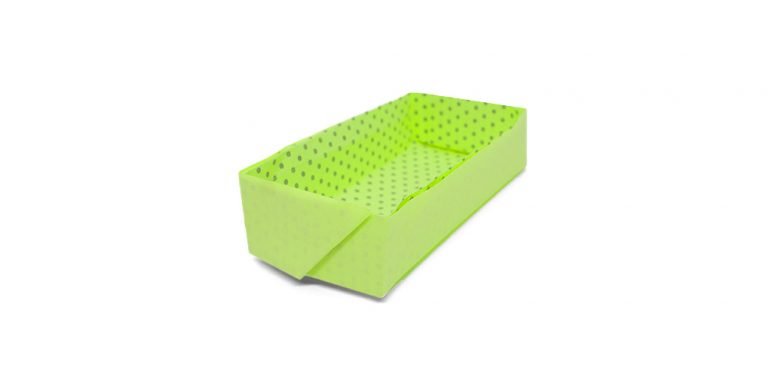 Introduction:
Origami Box Easy- There are many ways to make origami boxes. One easy way is to make it with a rectangular piece of paper. Just make sure the paper is sturdy enough so that it can be used to store small items. You may also use a paper similar to the one illustrated below. A paper with one color on one side is easier to follow and it looks a lot nicer once finished.
Difficulty Level: Easy
Get a rectangular piece of origami paper. Face the colored side of the paper downwards and then fold the paper crosswise in half. Crease the paper well and unfold.
The second step is to bring the top and bottom edge to the center crease line made. Follow along the dashed lines for guidance.
Make a crease mark by folding the paper lengthwise in half. Crease the origami paper well and unfold.
Bring the left and right edge to the middle crease line.
Fold each of the 4 corners  to the crease lines made in step 5.
Fold the edges  of the outer layer outward. Make sure to fold the outer layer along the dashed lines ONLY.
Pry open the model as shown. As you open the origami piece, the box will form itself.
Ta-dah! Your origami box is finished. Store anything you like once finished.
Experiment with different sizes of paper and different methods to make boxes.
Click to rate this article