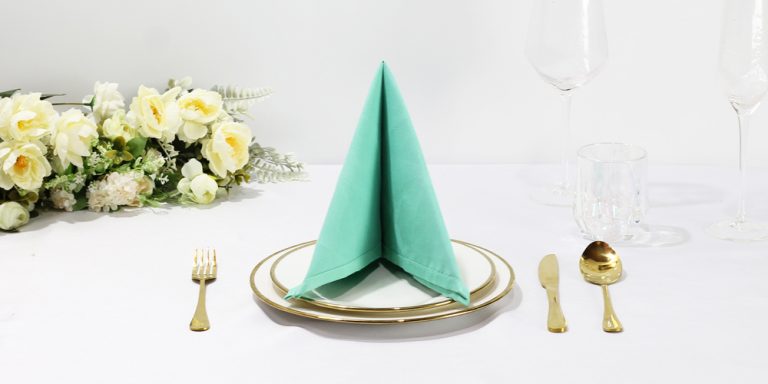 Introduction:
Are you looking for a quick and easy napkin folding for weddings? This napkin is the most common form of folding serviettes and, therefore very, ideal for any occasion, be it a wedding, birthday, Easter, or Christmas. These simple instructions for folding a wedding napkin are simple and suitable for paper napkins and cloth napkins. You can make this napkin easily for your guest by following the instructions below.
Have fun learning this easy and fast wedding napkin!
Create the base of the easy wedding napkin fold
To make an elegant easy serviette folding, place a napkin on a table and lay it flat.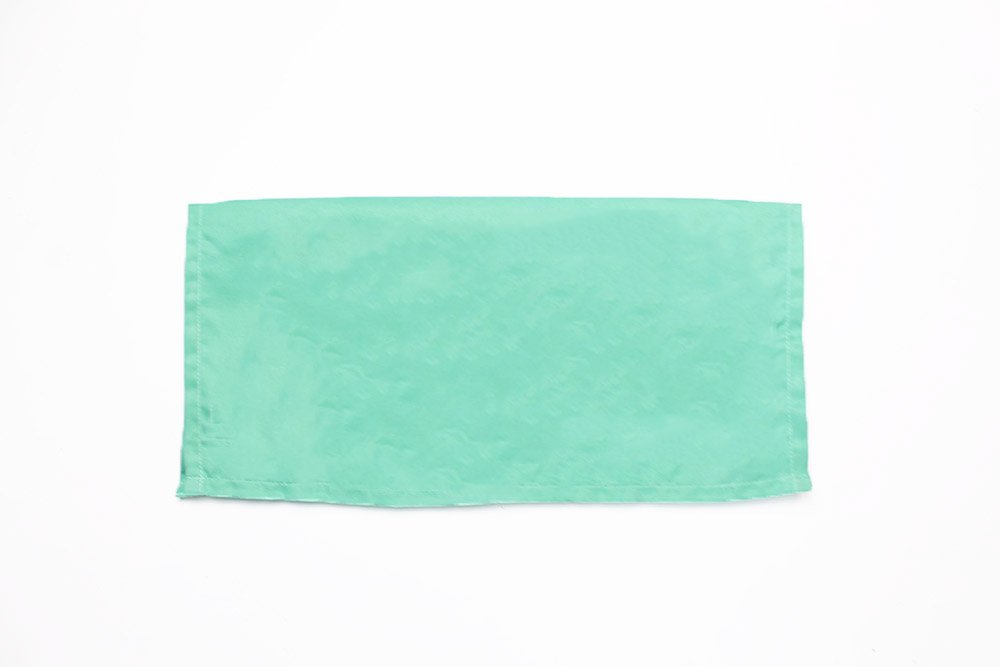 Then fold it in half by bringing the top edge to the bottom.
Form the wedding napkin into a triangle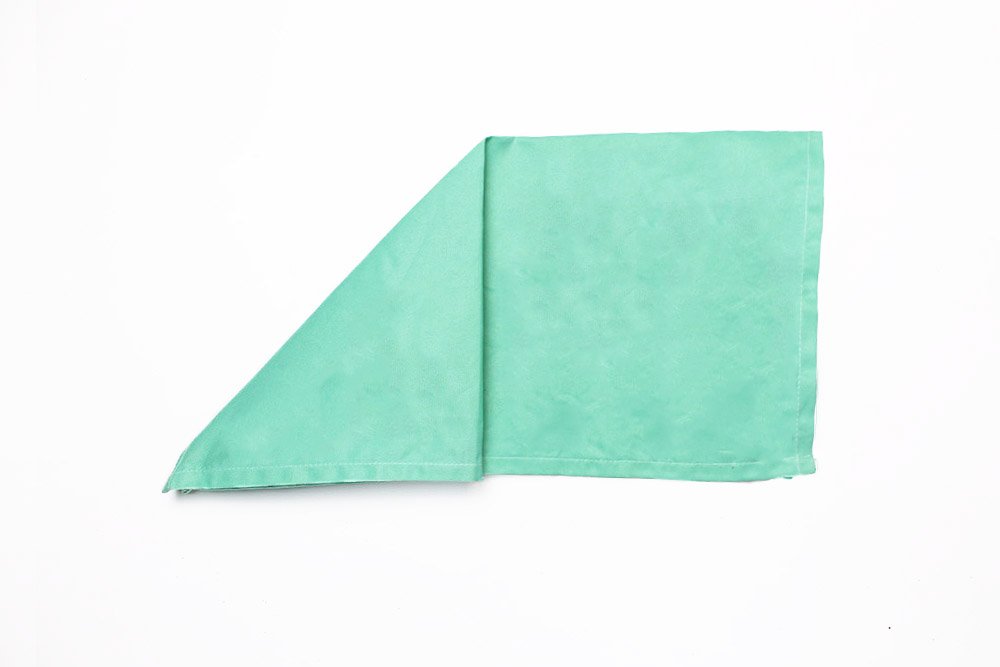 Fold the left corner towards the middle like the sample image above.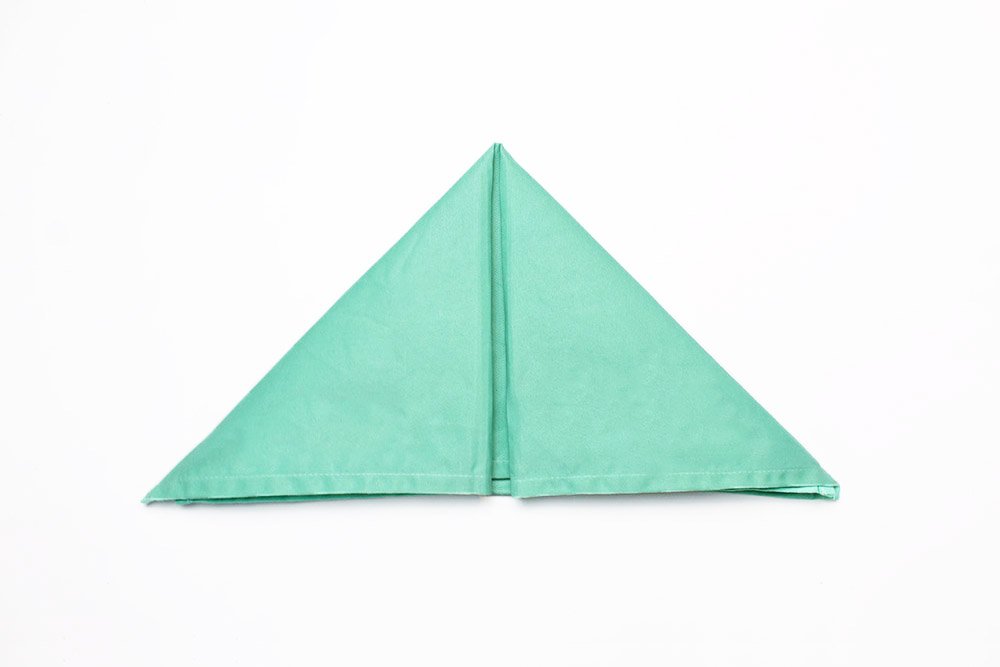 To form a triangle, fold the right corner towards the middle.
Make the wedding serviette napkin stand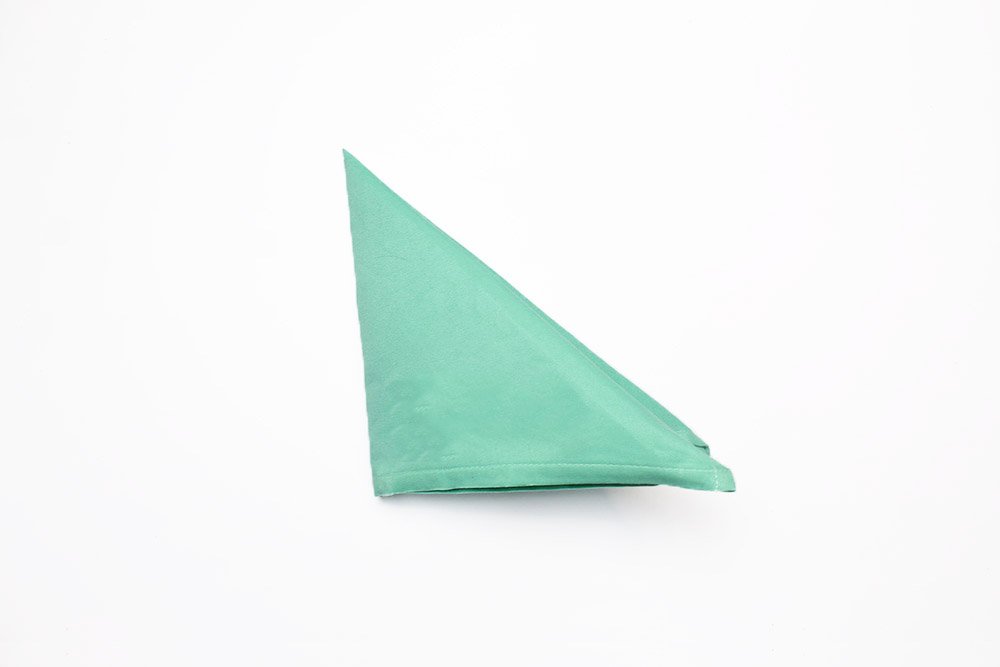 Fold the napkin lengthwise in half.
Let it stand 90 degrees and place it on the table or directly on the plate. Your fast and easy serviette folding is ready for a wonderful celebration like a wedding!
Extra Tips
Iron your cloth table napkin first! No guest would want to be presented a wrinkled napkin on their plate. If you're in a pinch you can use tissue paper napkins for this easy paper napkin folding.
How to Properly Display the Table Napkins: There are many ways to display a napkin on a table setting. Like many other folded napkins, it's best to place the napkin in the middle of the main plate. You must make sure that the left and right tips are at the same height and point toward the viewer. If the menu card, food, or something else is placed in the center of the main plate, you could put it at the top left side.
Napkin not standing upright? It may be because it's not stiff enough. Use a thick piece of cloth or use paper napkins instead. You may also starch the cloth napkin to make it stiff. First, wash the cloth napkin as you normally do. Spray it with ready-made starch spray or make your own by mixing starch and water. Evenly spray coat the napkin with starch and then iron the napkin on an ironing board. By the way, if you're planning to starch the napkin, make sure that it's cloth or linen.
Looking for other ways to make wedding napkin folds? Here are some serviette folding designs that you can do for weddings and other festive celebrations. Check other napkin folding techniques here!
Click to rate this article
Click to rate this article