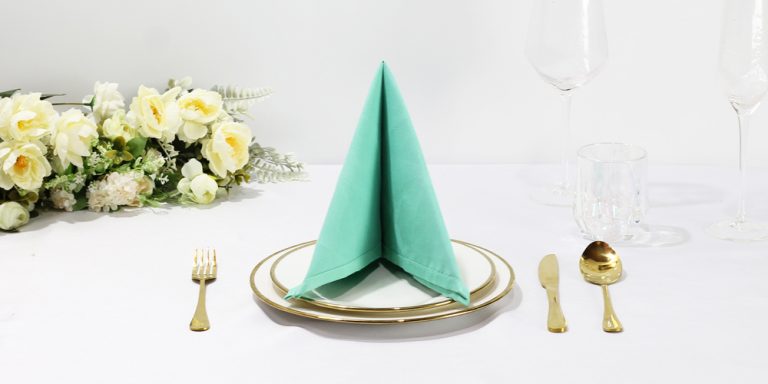 Introduction:
This napkin is the most common form of folding serviettes and therefore very ideal for any occasion, be it a wedding, birthday, Easter, or Christmas. These simple instructions for folding a wedding napkin are simple and suitable for both paper napkins and cloth napkins. By following the instructions below, you can make this napkin easily for your guest.
Difficulty Level: Easy
Fold the napkin crosswise in half.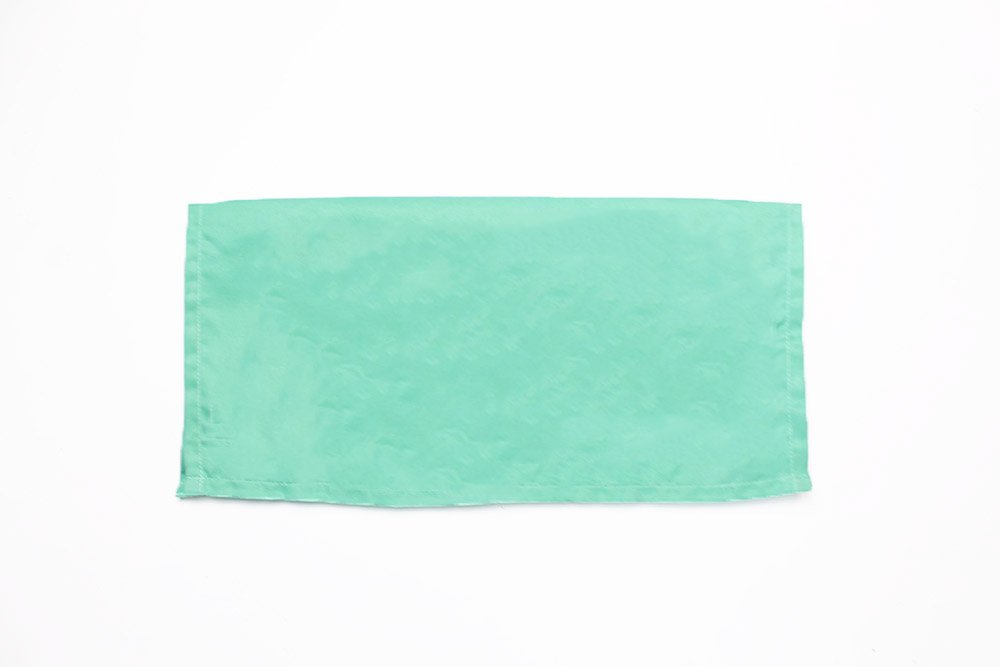 Fold the top right and left corners towards the middle.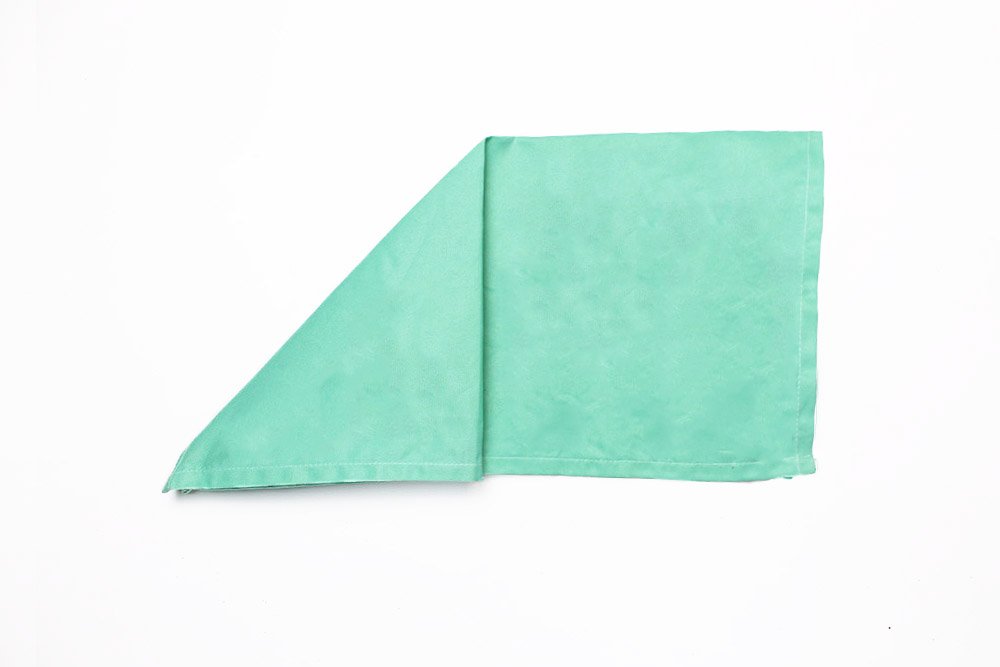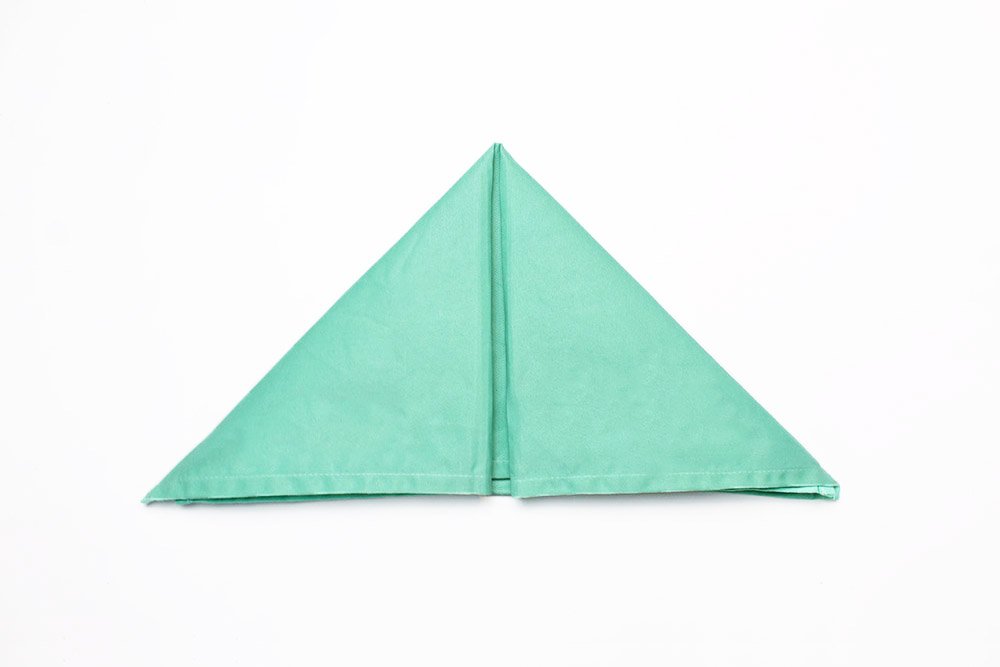 Next, fold the left side of the napkin to the the right side.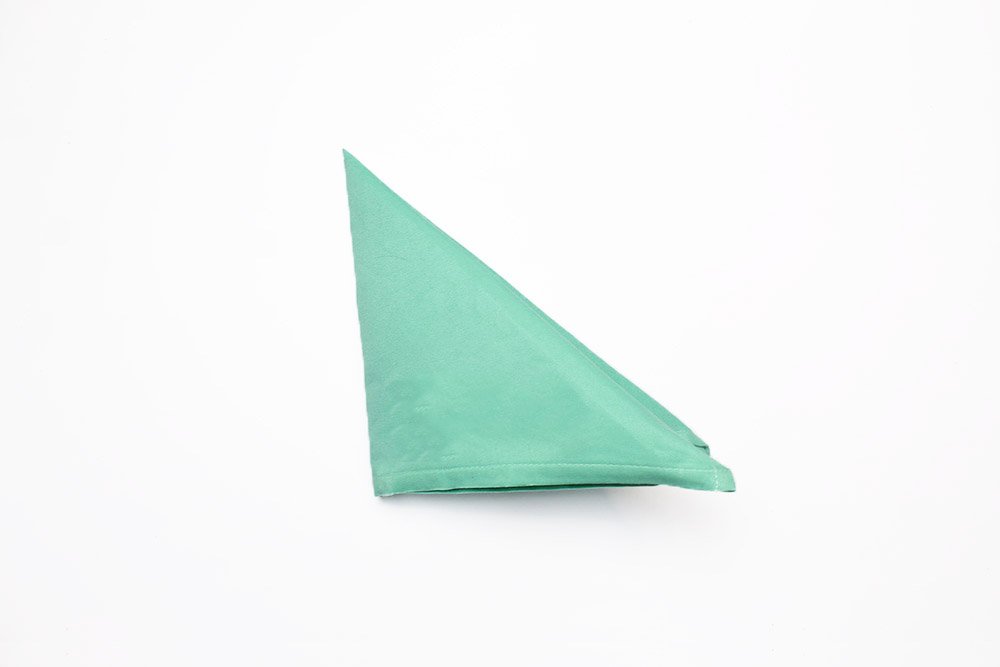 Loosen the napkin a little and make it stand up.
Your easy-to-fod wedding napkin is done!
Like many other folded napkins, it's best to place the napkin in the middle of the plate. You have to make sure that the left and right tips are at the same height and point towards the viewer.
Click to rate this article