Introduction:
Not only does this envelope look stylish, but it is also very effortless to fold. Regardless of whether it is a wedding, Christmas, Easter, birthday, or even a simple family dinner, the envelope is suitable for almost any occasion. So, it's no wonder that you should have it in your repertoire.
The best way to do this fold is with a cloth or paper square napkin. Read the guide below and you'll be folding like a pro in no time. Enjoy!
Make a Horizontal Crease Line to the table napkin
Lay a square napkin in front of you on a table. In this example, a blue cloth napkin was used to make the envelope napkin fold.
Fold the napkin in half crosswise. Do this by folding the top the edge towards the bottom.
Crease the napkin well, and then unfold the napkin. You'll have a nice horizontal crease line. Now, it's time to move to the next set of steps.
Fold the napkin into a smaller square to make a small napkin envelope.
Fold the napkin in half again. Only this time, fold it vertically. We will make the napkin much smaller to form a square.
Then, bring the bottom edge towards the middle crease line made in step 1.
Do the same for the top edge. That is, bring the top edge towards the middle. Great job! Now it's time to move on the last set of steps.
Fold the napkin Into an envelope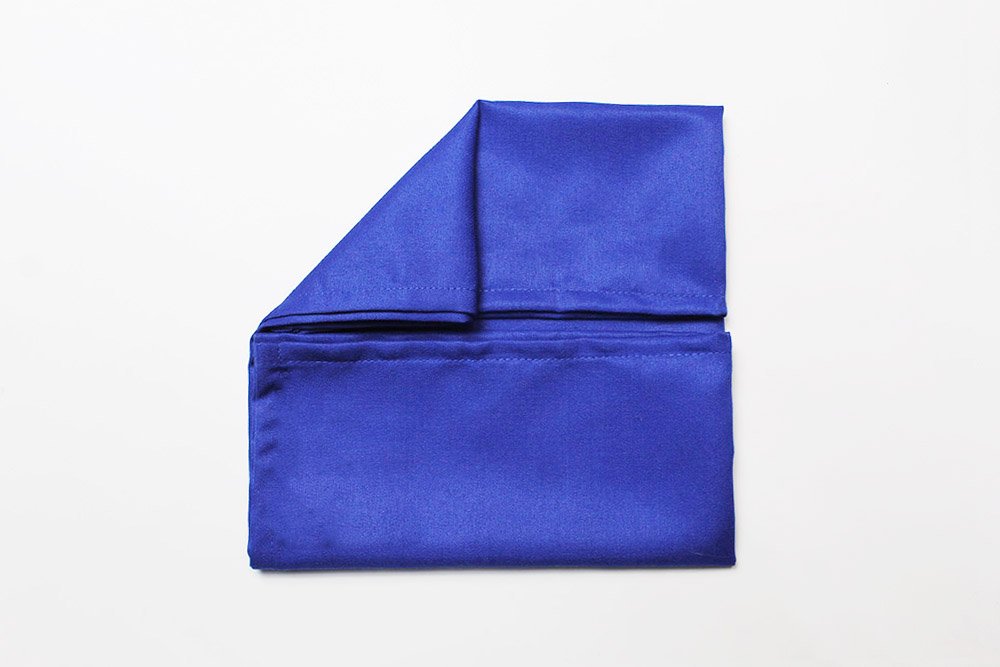 In this step, fold the top corners of the napkin towards the middle so that a pointed corner is formed. Start with the left corner first.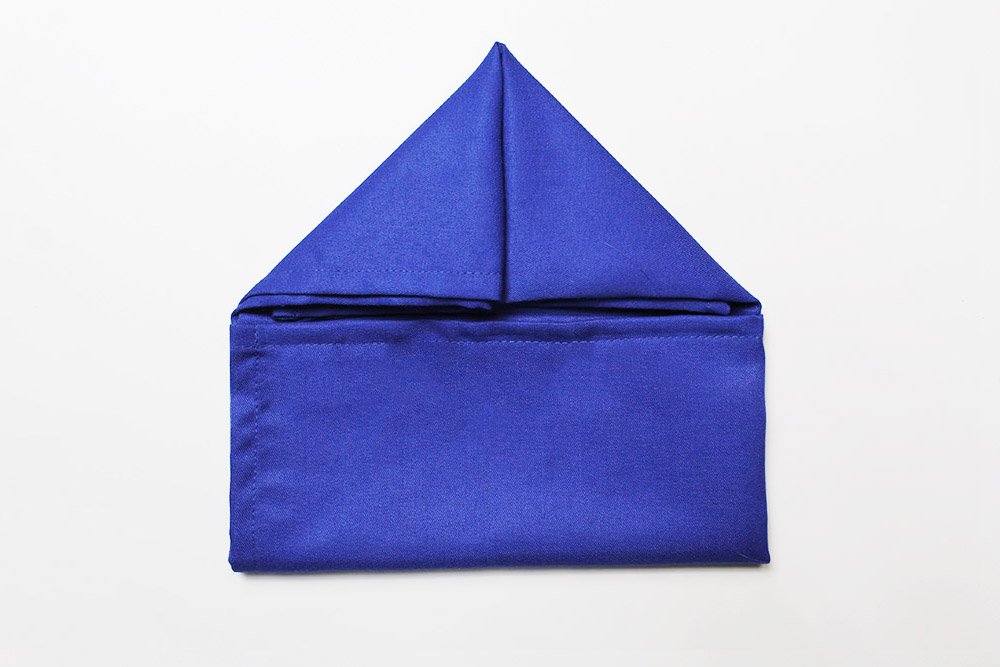 Then move on to the right corner. Diagonally fold it into the center.
Once you have made a triangle flap on the top part, fold the flap downwards. Voila! It's done! It's best to put the envelope directly on the plate.
Extra Tips
You can iron your cloth napkins first. Starching is also an option.
You may use the letter-shaped napkin to store the cutlery by placing the knife and fork inside the envelope.
An excellent idea is to put the menu or a note inside the envelope to surprise the guest.
Besides turning this into a serviette, you can use regular paper and use it to make an actual letter.
Click to rate this article
Click to rate this article