Introduction:
The wave is a diamond napkin folding technique that is quick and easy to fold.  This folding method is best used at weddings and birthdays for its elegance and simplicity. Thanks to the simple folding method used to make this, the guest won't have a hard time unfolding this napkin.
All the steps required to make the wave fold are mentioned in detail and these guides come with pictures. Overall, the process is simple.
You can use a square cloth or paper napkin for this instruction. We hope that you'll learn the wave napkin diamond fold without a problem. Don't forget to comment on what you think.
Shape the base of the diamond napkin folding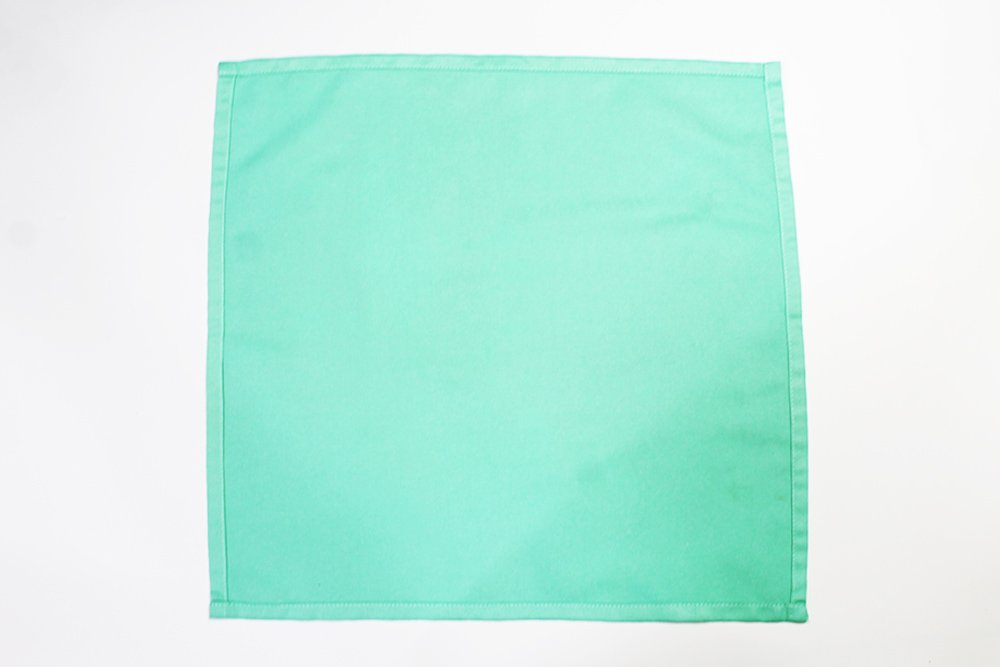 Lay a square cloth or paper napkin in front of you on a table. In this example, an aqua cloth napkin was used.
Fold the napkin half by bringing the left edge towards the right.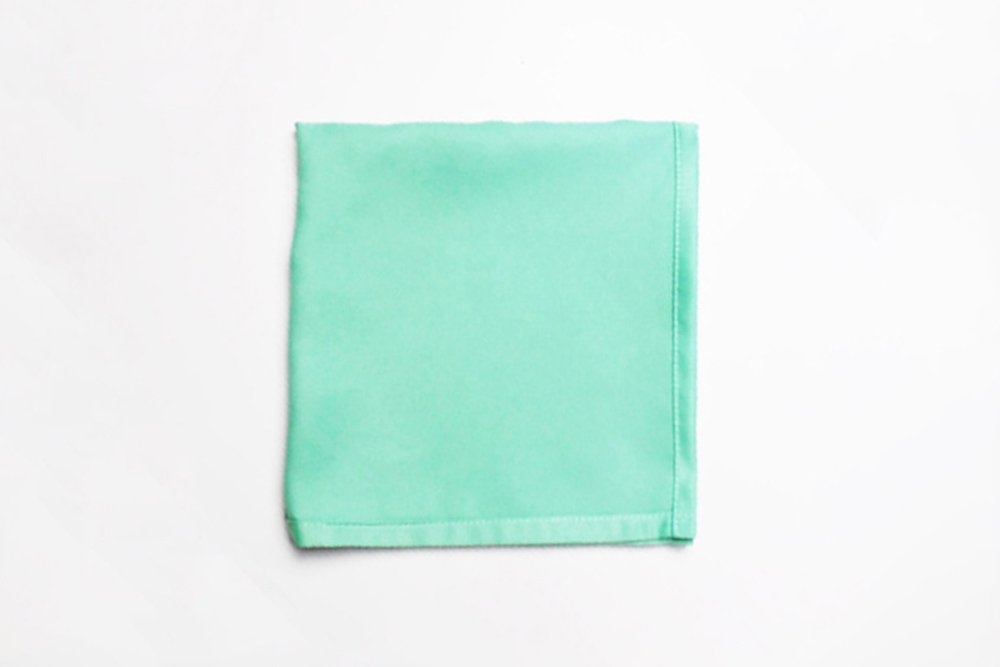 Fold the top edge towards the bottom. This way, the napkin is folded twice in half.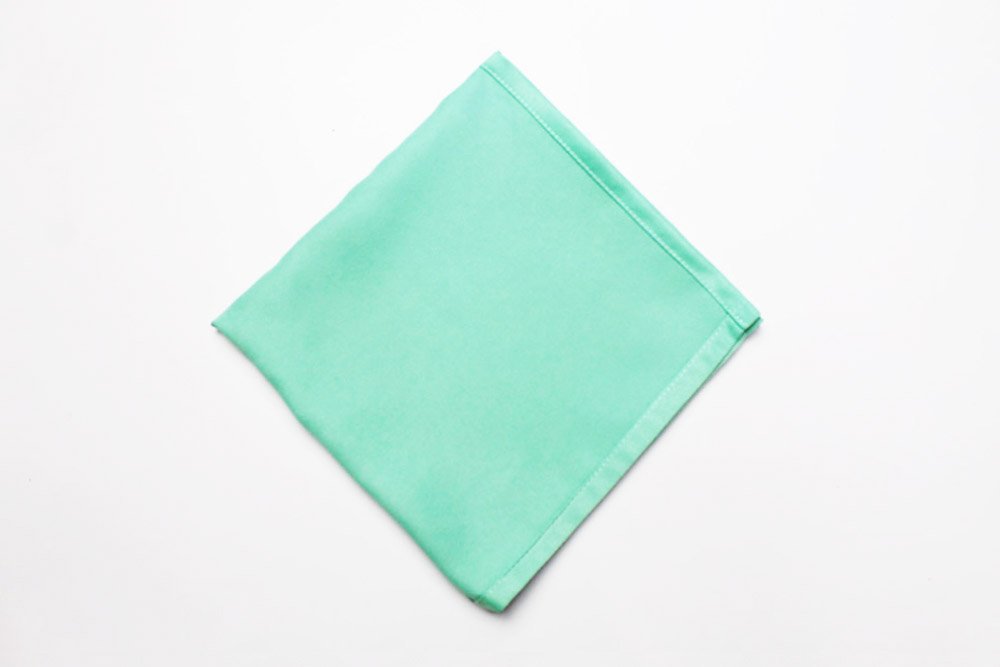 Great job. Then rotate the napkin forty-five degrees clockwise to prepare the napkin into the next set of steps.
Create the wave design of the table napkin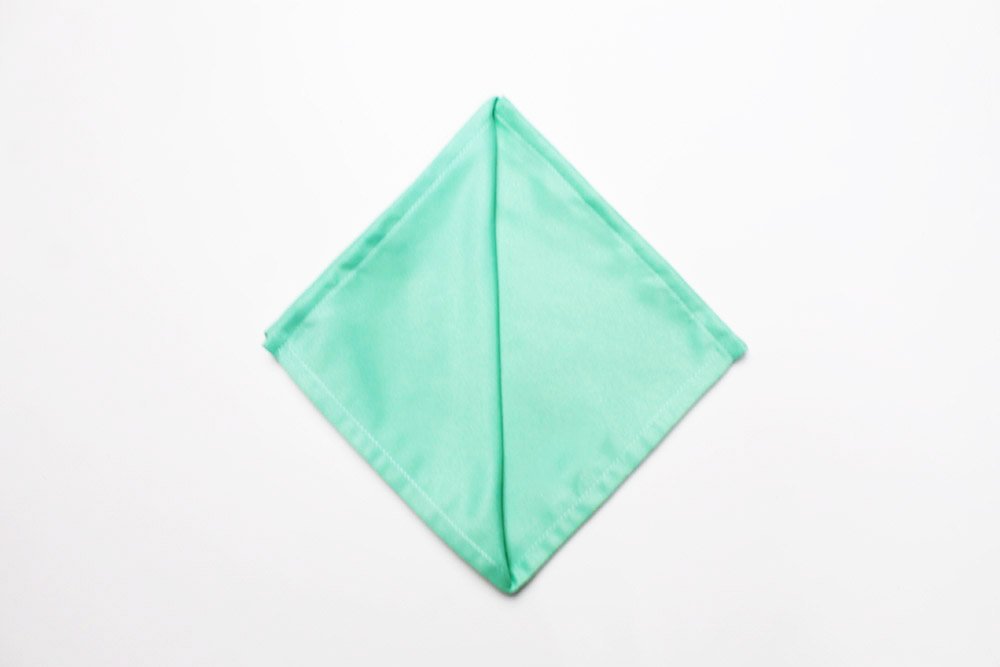 To make the waves we will fold all the right side flaps toward the left. Fold the top layer to the right first to the left corner.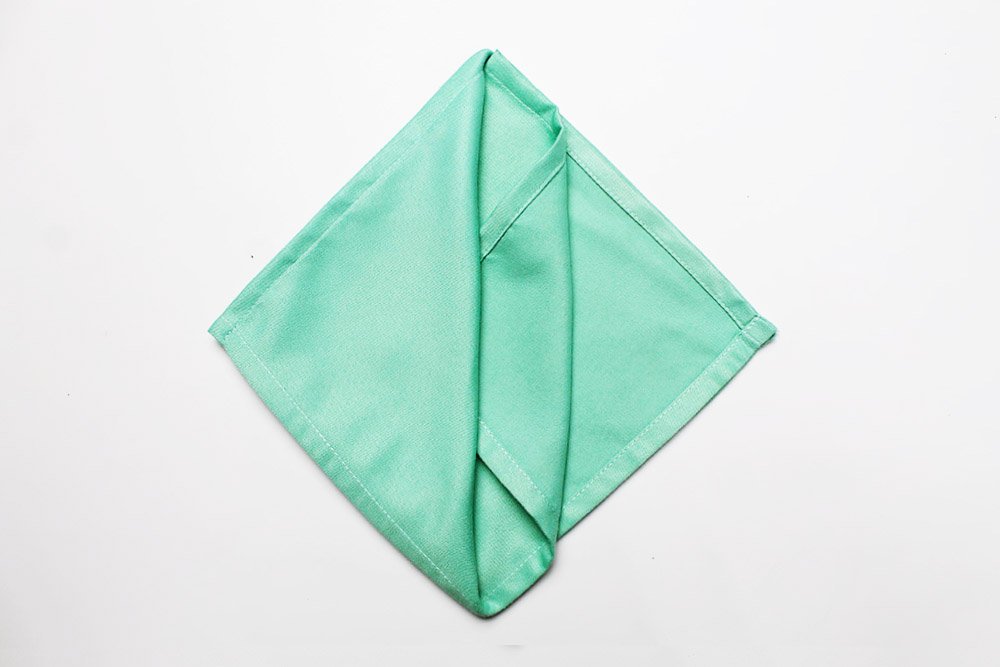 Folding the first layer to the other side created a small pocket in the middle of the napkin. You must tuck the second layer on the right side into this pocket to form the first wave. Do not tuck it fully inside.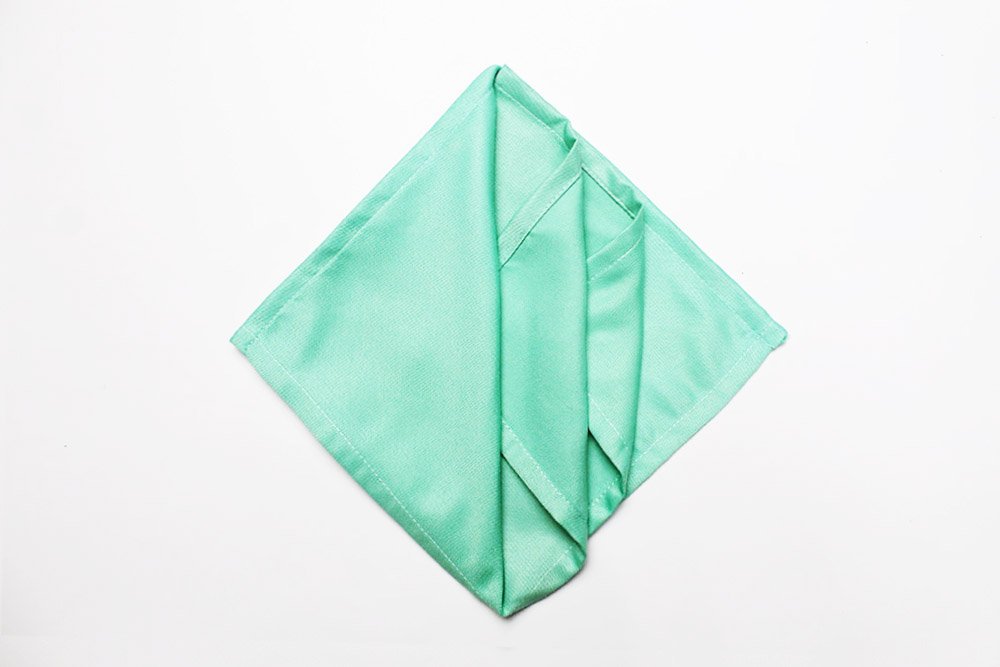 Repeat the previous step with the next layer as well. You have to ensure that the next waves are smaller than the previous ones.
Curl the wave napkin
Curl the waves of the napkin, and the wave napkin is now ready! It is customary to place the napkin in the middle of the plate and point the pointed side away from the viewer.
Extra Tips
To curl the waves of this napkin, use a hair curling iron to make firm waves. Be careful as irons get very hot!
Enjoy napkin folding; it's a relaxing process. This is an easy and quick fold to do, so if you want something you or your staff can do right away - this is the napkin folding guide for you.
Make sure to be precise when folding.
You can iron, and even starch, your cloth napkins if you want it to be stiffer.
Click to rate this article
Click to rate this article