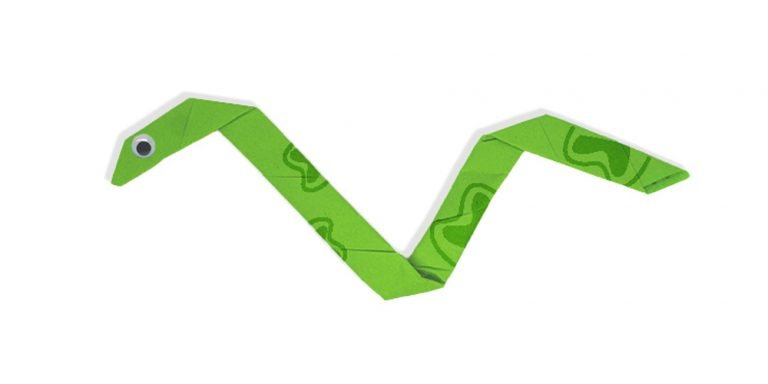 Introduction:
One of the easiest origami to make is this paper snake. This is an excellent paper activity for kids and beginners; this snake origami only has five steps. You only need a piece of paper and basic folding knowledge to make this animal craft.
The folding process will take less than a minute because this is simple origami.
So, if you're a beginner and want a great start, read this short guide on making the origami snake. Also, you can add some style to your snake by using colors and stuff. Enjoy!
Roll the origami paper to make the paper origami snake
Get a square piece of origami paper. Face down the colored side of the paper if the color is not double-sided. Roll the paper diagonally starting from the top right corner.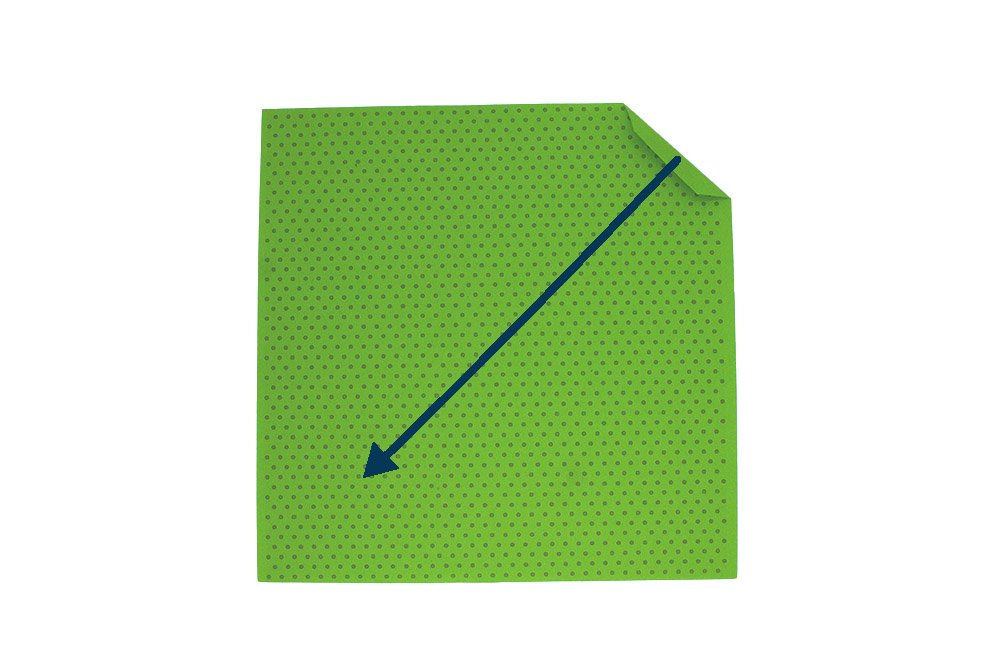 Keep rolling the origami paper until you reach the bottom left corner.
Shape the paper snake
Fold the top part downward as shown. This will make the head of the snake origami.
Diagonally fold the paper origami upward as shown. Used the dashed line as a guidance.
Bend the tail to complete the origami snake
One last step needed. To make the tail of the origami, fold downwards as shown to make the tail.
Ta-dah! The origami serpent is done! Check out different kinds of origami you can make here!
Extra Tips
Make sure to make straight folds, and apply enough pressure all the way when folding.
Check out some of our other awesome origamis like the jumping frog!
Click to rate this article
Material Info
A piece of square paper and your hands is all you need to make a paper snake! It's best to use a 15cm-by-15cm sized paper with a 60 to 63 gsm thickness. This will make the paper thick enough to withstand folding, bending, and creasing. In Japan, people refer to the paper as kami. Specialty paper can be found in your local bookstore or Japanese specialty store.
If you don't have origami paper on hand, you may use any paper like bond paper or construction paper and cut it into a square. You may also be resourceful by using old newspapers, gift wrappers, and magazine pages to make this origami. Not only are you being creative, but you are also taking the initiative to be environmentally friendly.
Creative ideas you can do with an origami paper snake
Puppets: Stick a popsicle stick or straw and turn it into cute little snake puppets that children can play and interact
DIY Hanging Mobile Origami Snake : Create a hanging mobile using sticks and hang the paper snakes with strings. To give you some idea how to make this, check out how we made a DIY mobile crane.
Click to rate this article