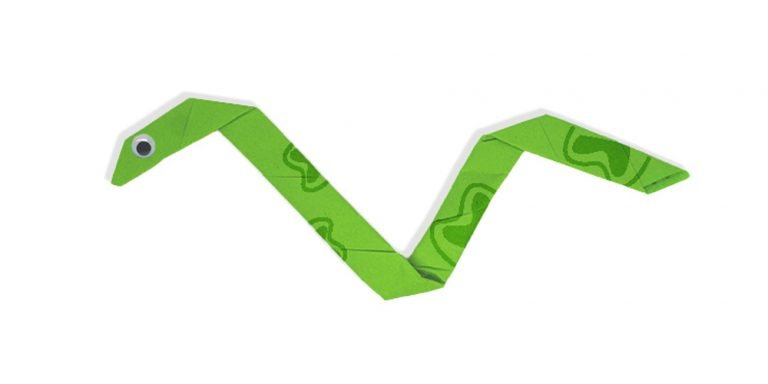 Introduction:
One of the easiest origami to make is this paper snake. A great paper activity for kids and beginners, this snake origami only has 5 steps. You only need a piece of paper and basic folding knowledge to make this animal craft.
Difficulty Level: Very Easy
Get a square piece of origami paper. Face down the colored side of the paper. Roll the paper diagonally starting from the top right corner.
Keep rolling the origami paper until you reach the bottom left corner.
Fold the top part downward as shown. This will make the head of the snake origami.
Diagonally fold the paper origami upward as shown. Used the dashed line as a guidance.
To make the tail of the origami, fold downwards as shown to make the tail.
Click to rate this article