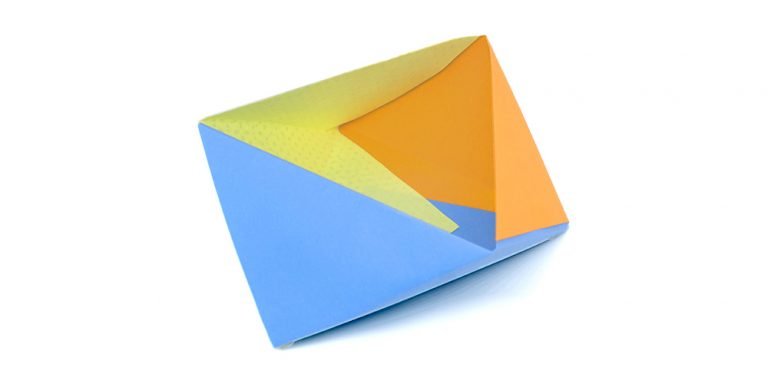 Introduction:
This super simple origami triangle box is a quick way to make a paper box out of three pieces of paper. Use a sturdy thick paper to make this box to make it more durable. That way, you can put anything you want once you have finished making this triangle box.
Learn how to make a unit to make this origami triangle box
Get a square piece of origami paper. Rotate the paper into a diamond and then fold it in half as shown. Crease the paper well and unfold.
Bring the left and right corners to the bottom corner. Crease well and upload.
Fold along the dashed lines as shown. Crease the paper well and unfold.
Three of these models are needed to make this box.
Connect the three triangle sections
Make two (2) more units of these triangles.
Insert one unit inside the other origami piece then to another piece, until you connect them together.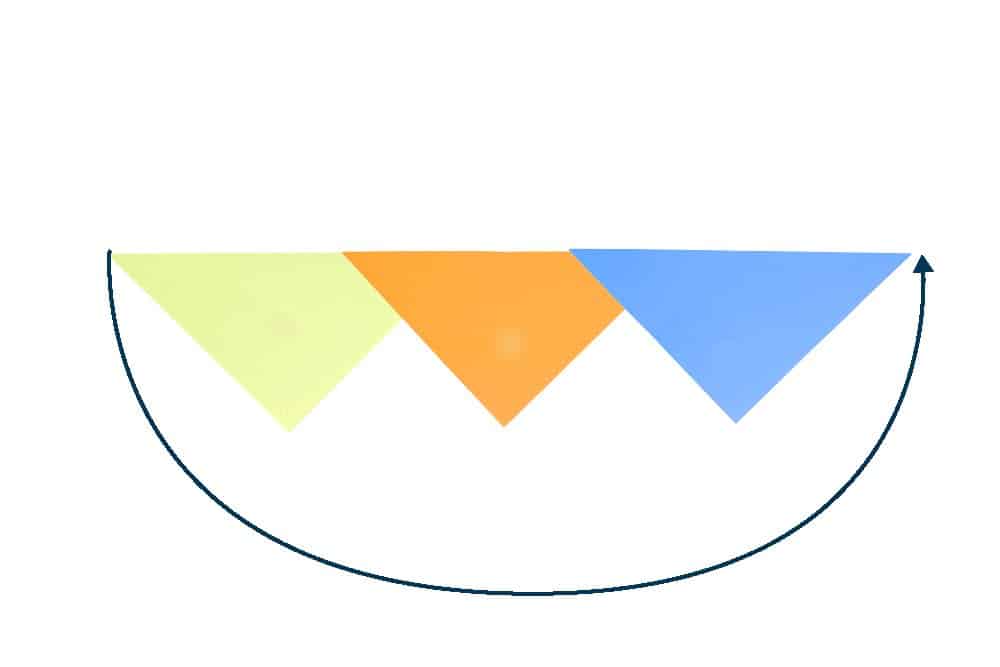 Connect both the ends together by inserting one unit inside the other.
Shape the box by connecting both the ends together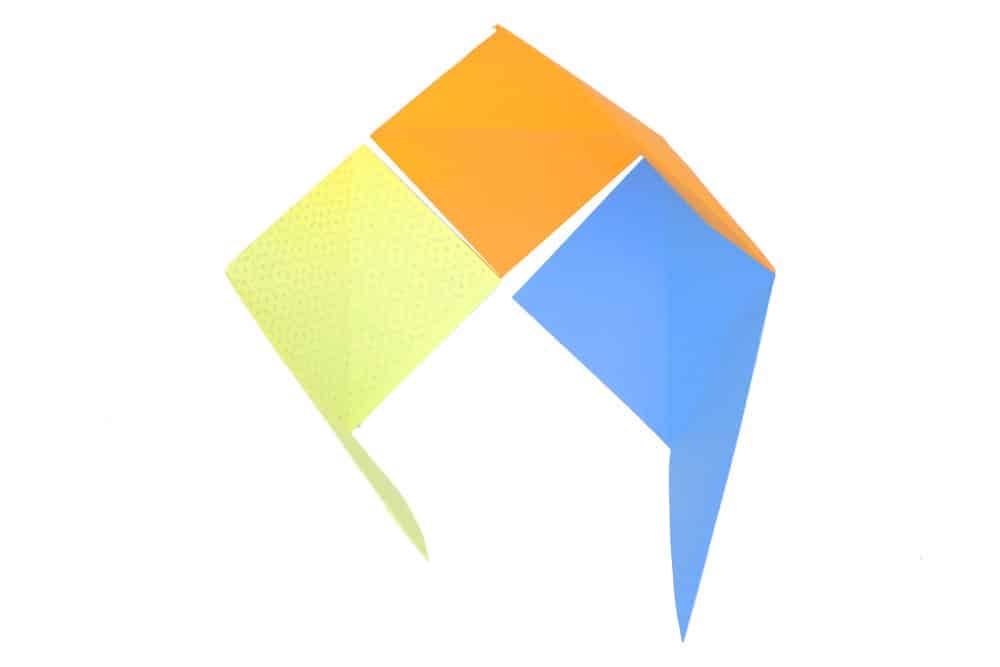 TOP VIEW: Once you connect the three triangular unit together shape it into a ball as shown in the image above.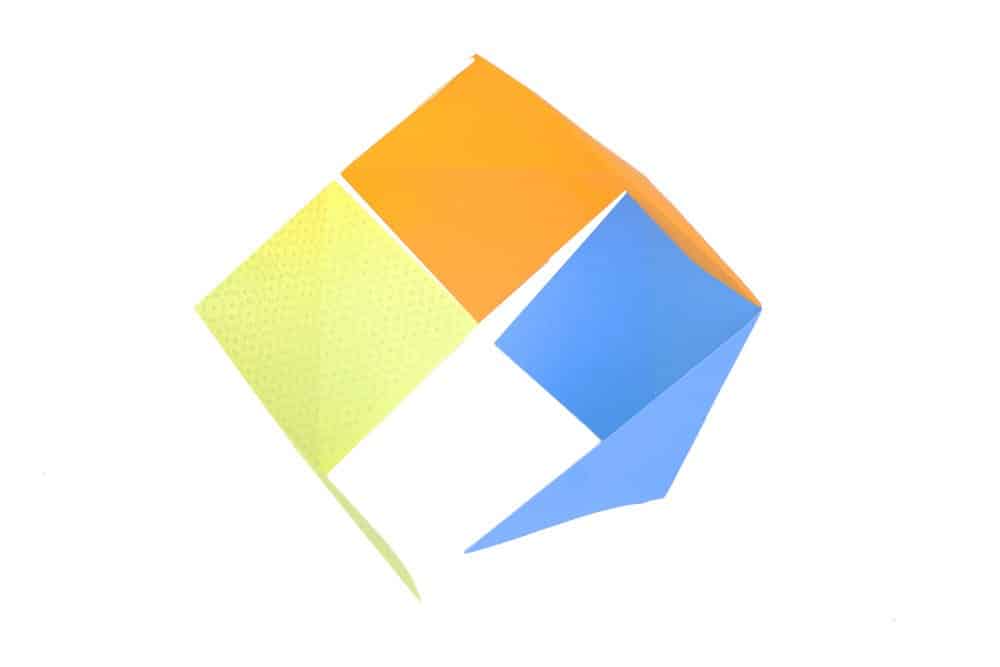 Connect the ends of the tight and left units to form the box.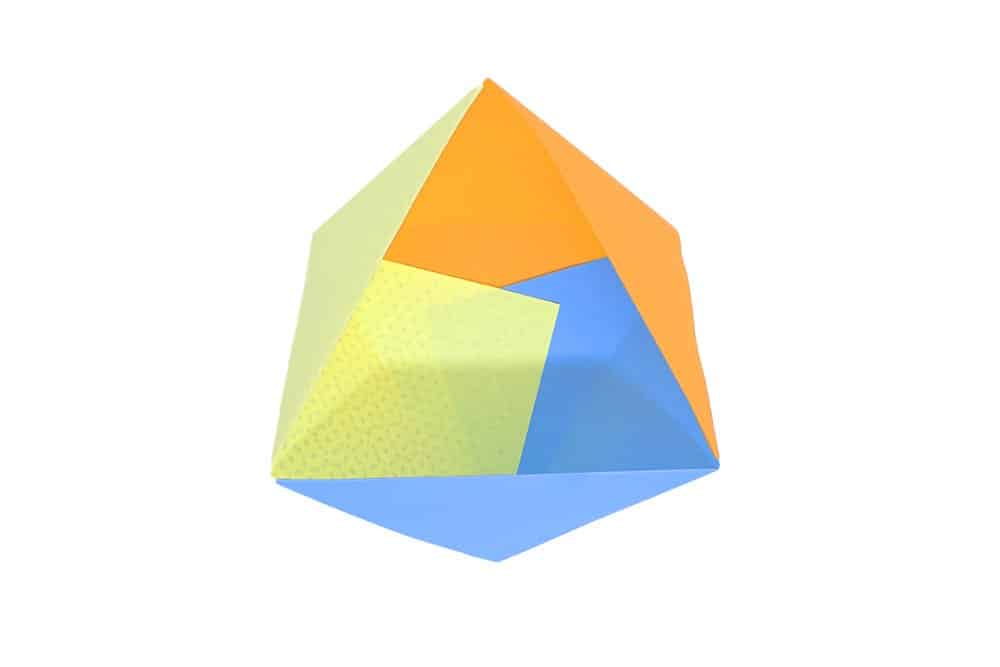 Ta-dah! Your origami triangle box is done!
This is what it should look like when viewed from the side.
Extra Tips
Experiment various types of paper to make this box.
If you don't fancy a colorful box, you can just use one color of origami paper.
What can you do with this triangle box? Well, a lot of things! Use it to store small trinkets. Turn it into a desk/cabinet organizer to store small clips and pins. You may use it like a candy dish which you can place on the coffee table for your guest to enjoy.
Make the triangle box extra sturdy by using a thick piece of paper. You may use cardboard for this project. You just have to make sure that it is pliable enough to mold into this box.
What can you do with this triangle box? Well, a lot of things! Use it to store small trinkets. Turn it into a desk/cabinet organizer to store small clips and pins. You may use it like a candy dish which you can place on the coffee table for your guest to enjoy.
This box project would also make an awesome gift box! Create a lid by making a slightly bigger triangle box. You could also use a thick sheet of gift wrapping paper to make it extra fancy,
Click to rate this article
Click to rate this article