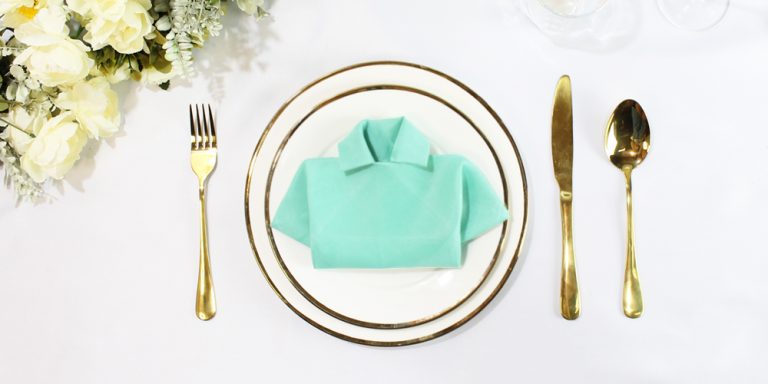 Introduction:
Make a cute statement in your table setting with this polo t-shirt napkin. It may look challenging to fold, but it is actually easy. There are a lot of folding procedures to make this so it's best to use a paper napkin rather than a cloth one. This shirt napkin is suited for occasions such as children's birthdays, parties, or similar occasions.
You'll first start by forming the main body of the napkin shirt. Then you'll proceed to make the sleeves and collar. Try it yourself and make this eye-catching piece!
Fold the t-shirt napkin into a smaller napkin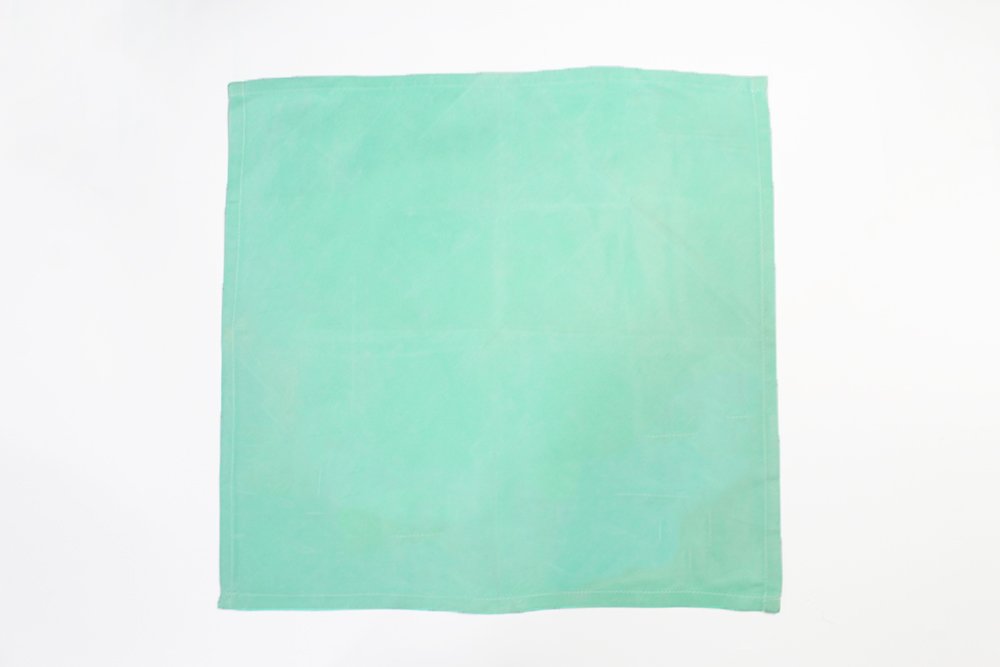 Lay a square napkin flat in front of you on a table you are comfortable with. You can use a cloth napkin though a paper napkin would be more preferable.
Fold the lower right corner of the table napkin towards the middle.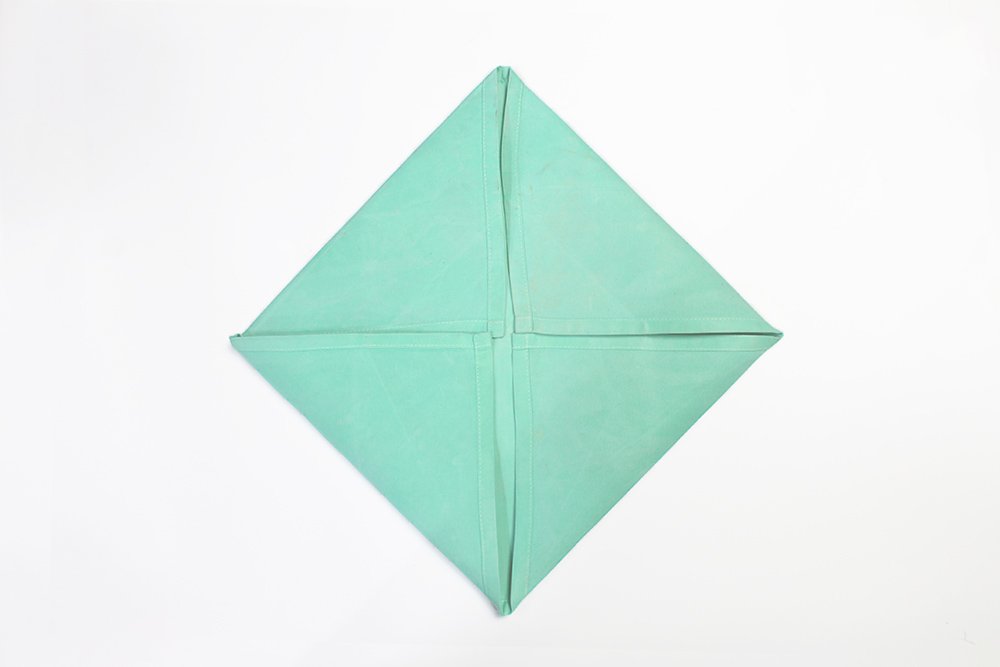 Repeat the previous step on the other corners as well. Fold all the remaining corners towards the middle.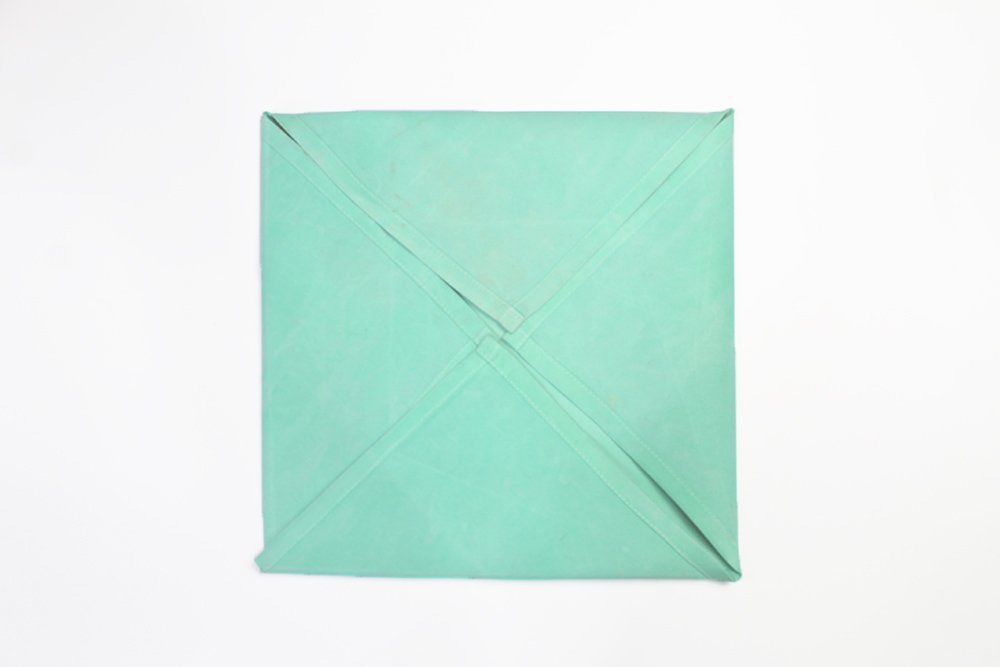 Orientate the napkin into a square. In the picture above, the napkin got rotated 90 degrees clockwise.
Make the rectangular base of the fancy napkin shirt
Fold the left edge towards the middle.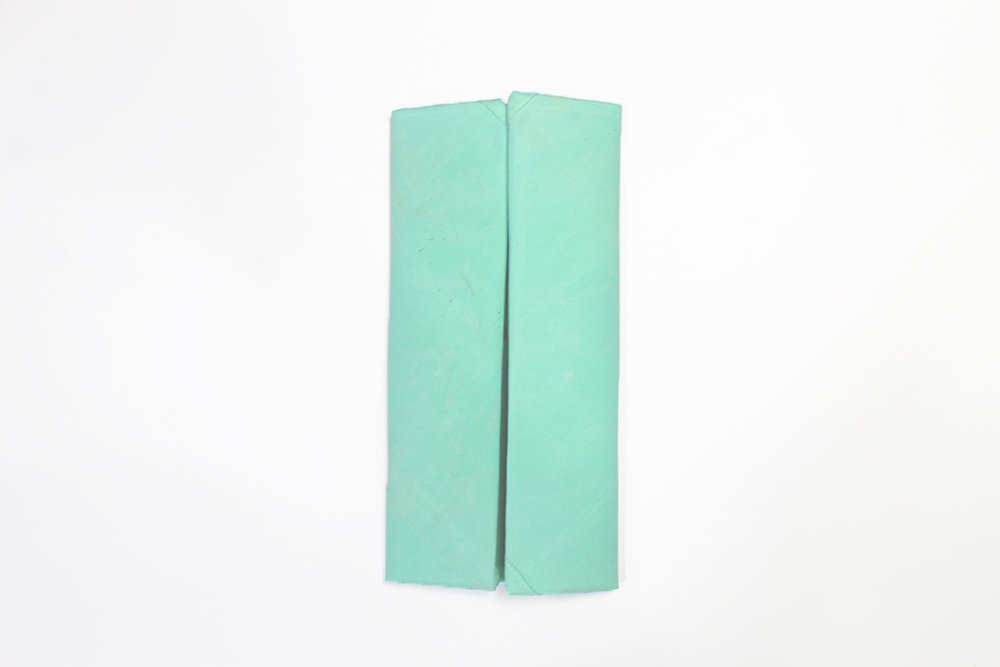 Do same for the right edge as well. The napkin should now look like a triangle.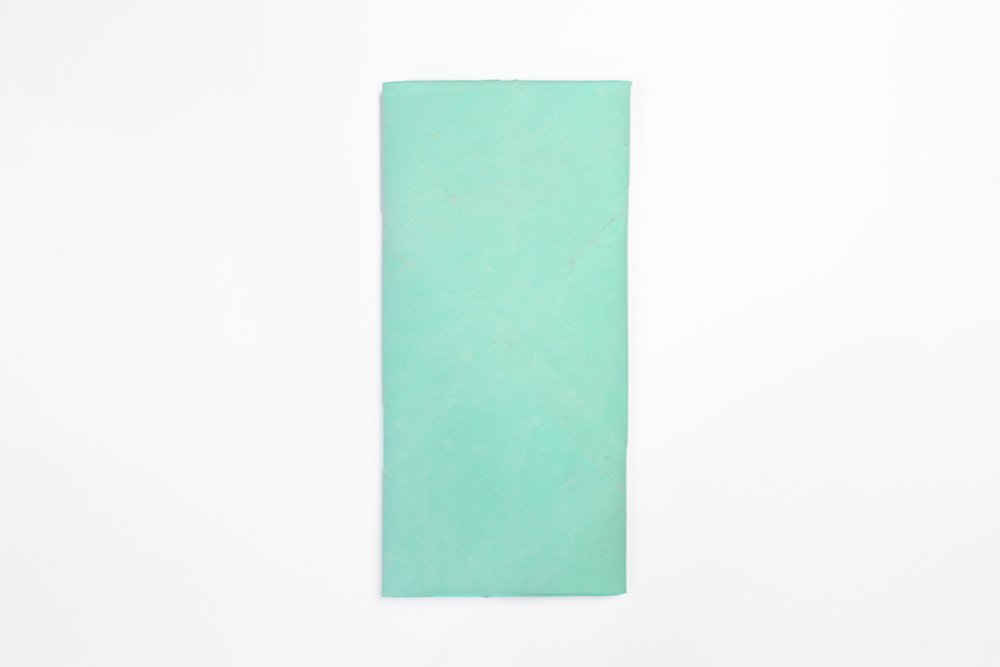 Flip the napkin to the other side.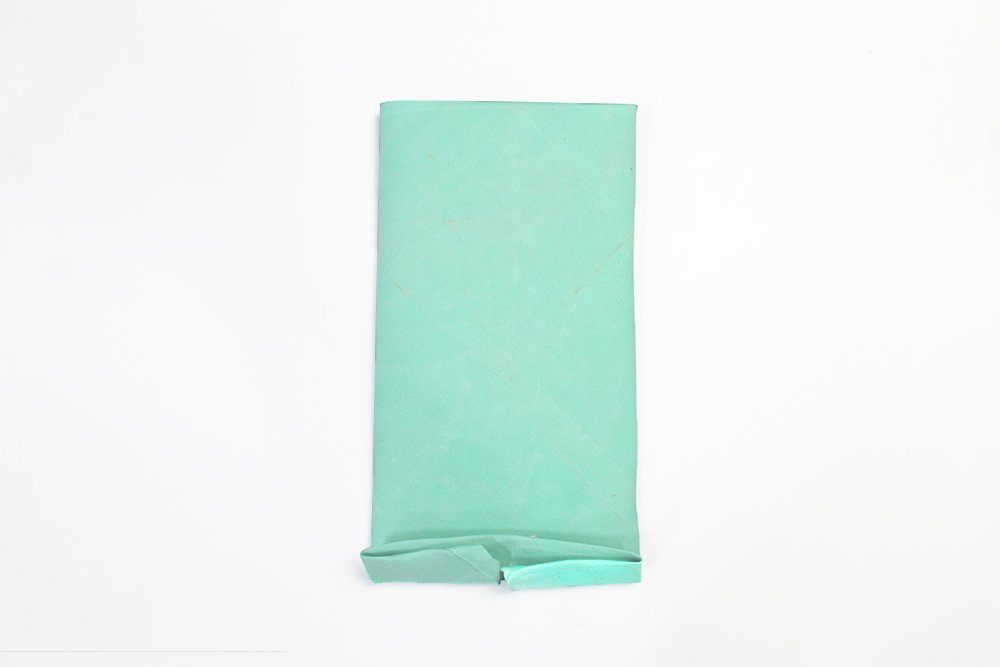 Bring a portion of the bottom edge towards the top. This will be the collar of the fancy napkin shirt.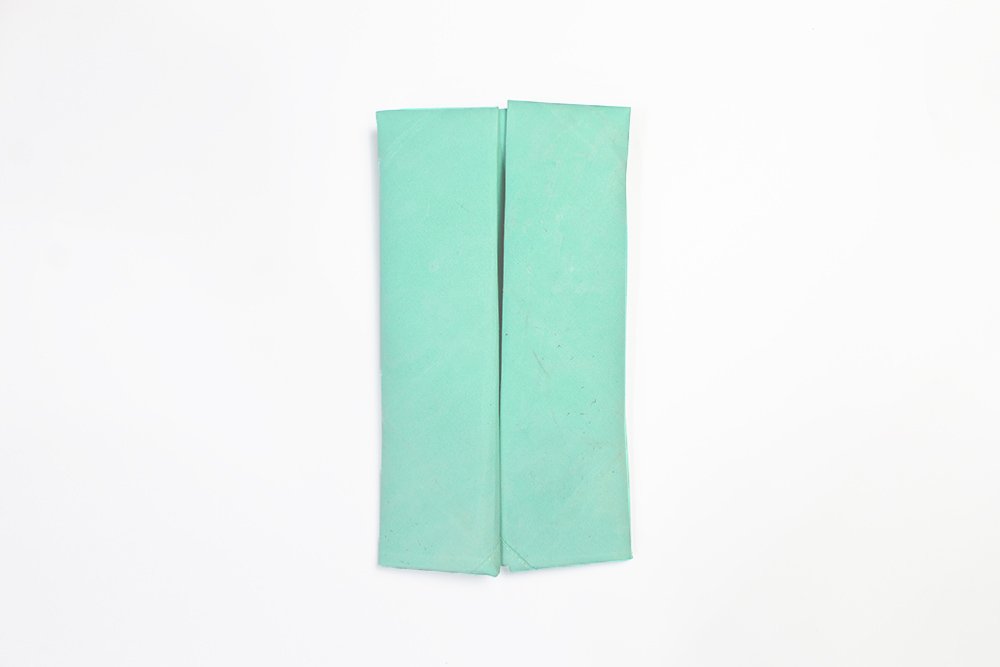 Then flip the napkin over again before proceeding to the next set of steps.
Form the collar and sleeves of the fancy napkin shirt
Fold the top right corner to the middle. Doing so would create the right side collar.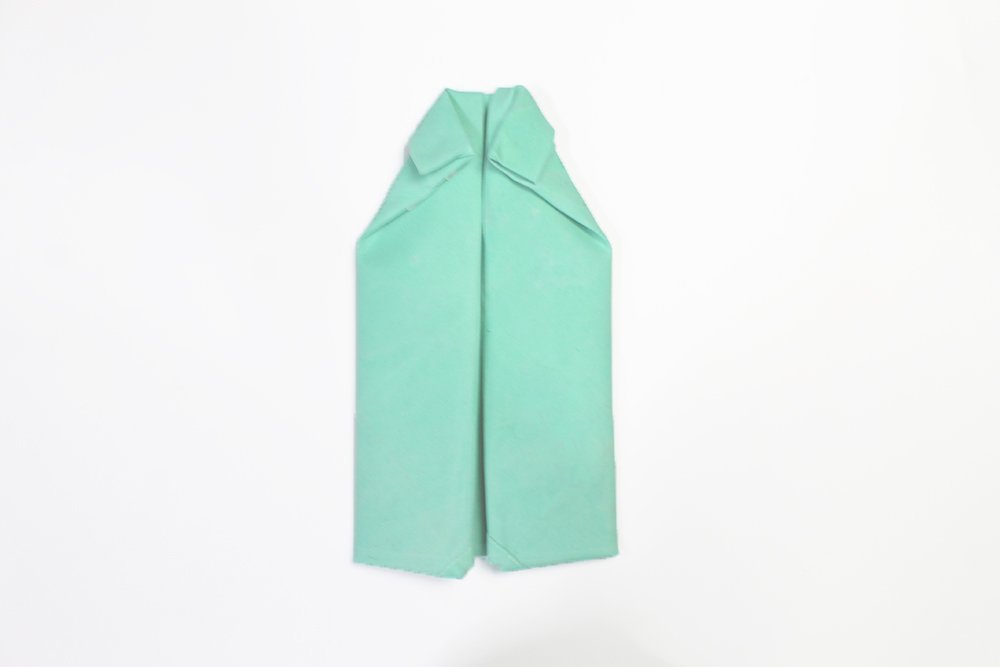 Do the same for the left side as well to complete the collar of the shirt napkin.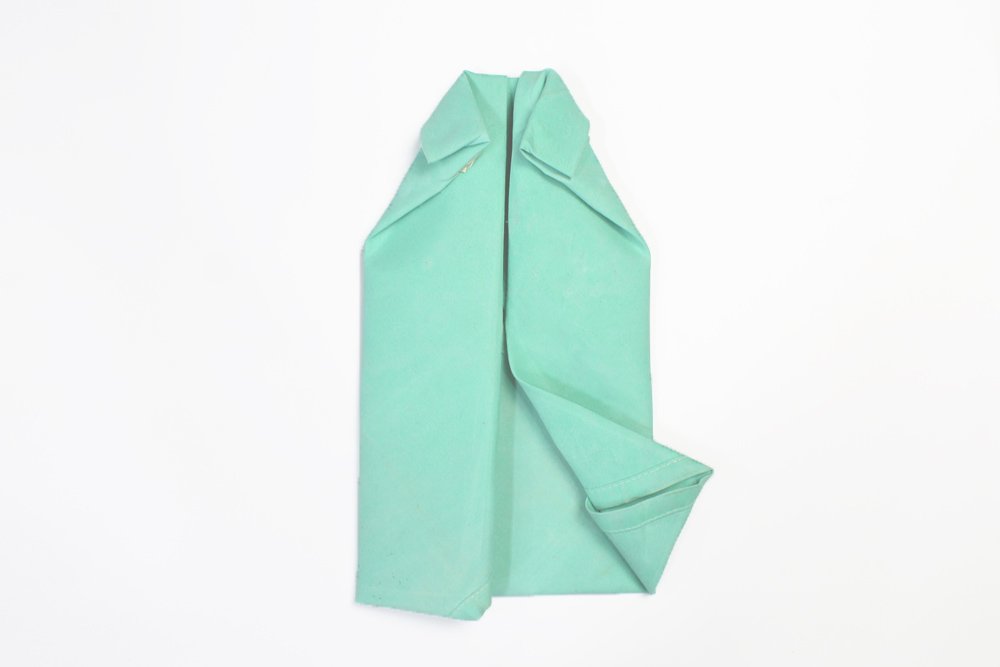 To make the sleeves, fold the lower part of the right flap upwards in a diagonal direction.
Then proceed with the left. Make another sleeve on the left side.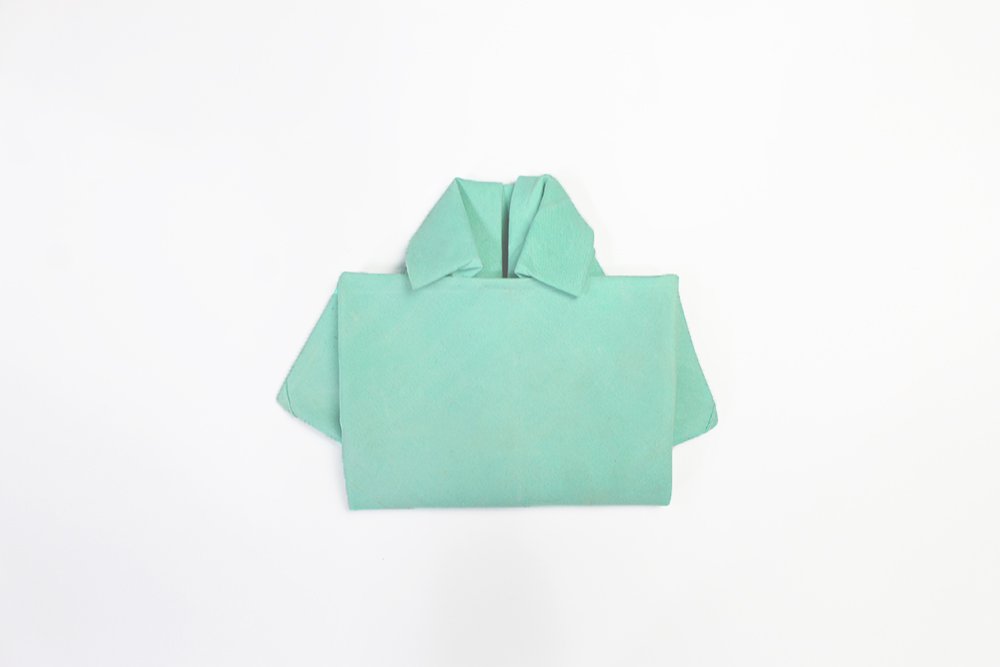 Lastly, tuck the top layer to the collar of the shirt napkin. This will secure your napkin in place.
Your shirt is now ready! It's best to put the napkin T-shirt in the middle of the plate so that it's the center décor. If this is not possible for you because the space has been occupied, just put it in the left or right corner.
Extra Tips
It is preferable to use paper napkins. A thick napkin cannot fold the shirt's collar and sleeve nicely. You could try to use thinner cloth napkins if you have one available.
Have fun while folding but make sure that all your napkins are folded nicely.
Check out some of our other napkin guides. Perhaps there is one that you think your guests would like fancy.
Click to rate this article
Click to rate this article